Winter is here, Christmas is over, school is re-starting for the long semester…
Often during this season my kids need a fun, indoor game that will get them active and laughing.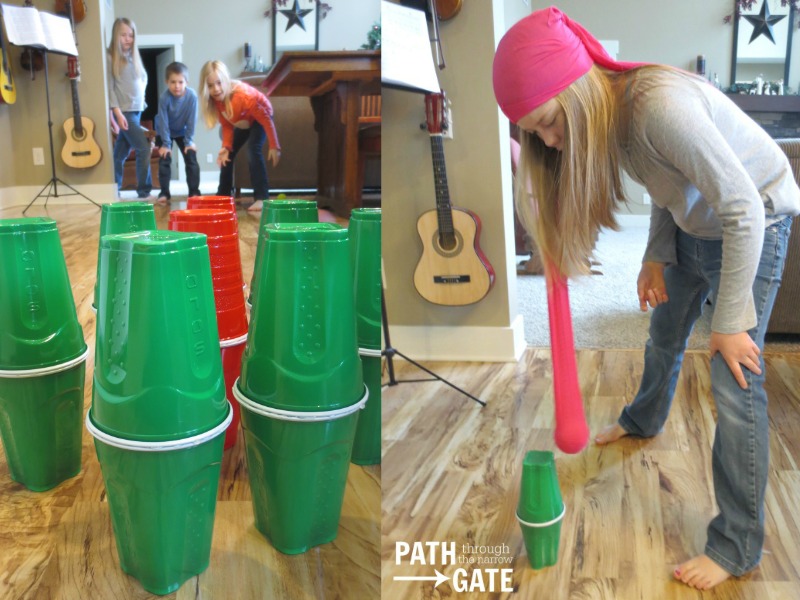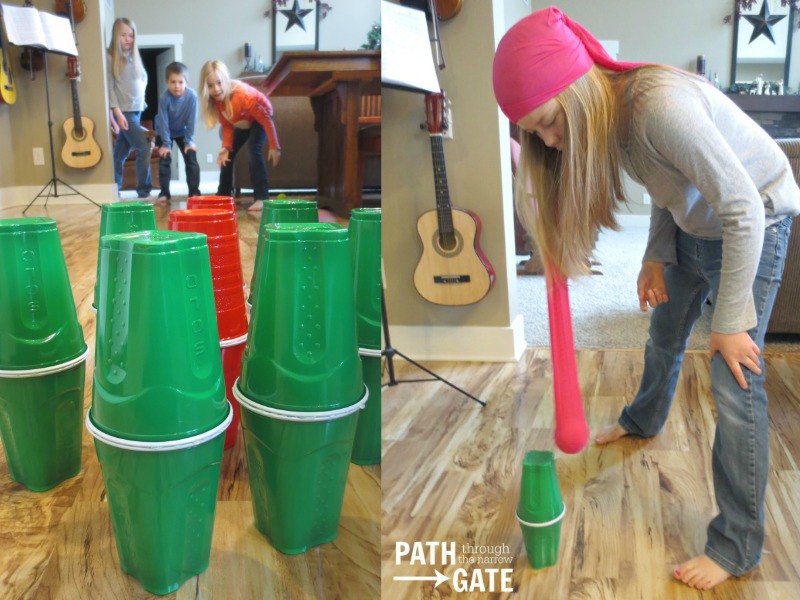 A set of plastic disposable cups, some beans, a hot glue gun, some balls, and a couple of pairs of stockings (all items we had laying around the house!) have given my kids two active games that they have loved. Your kids will have a blast with these acitivities, too!
How to make Plastic Cup Bowling Pins:
Plastic Cup Bowling Pins Materials:
Disposable plastic cups (the solo cups with the square base worked great, but the round ones work fine, too.)
Dried Beans (or rice, or dried peas – again, whatever you have on hand to weigh down the cups)
Hot glue gun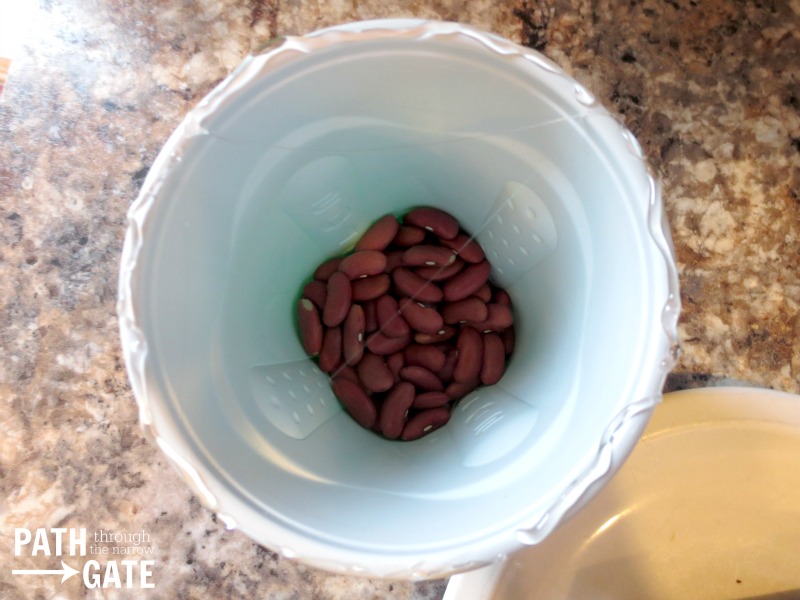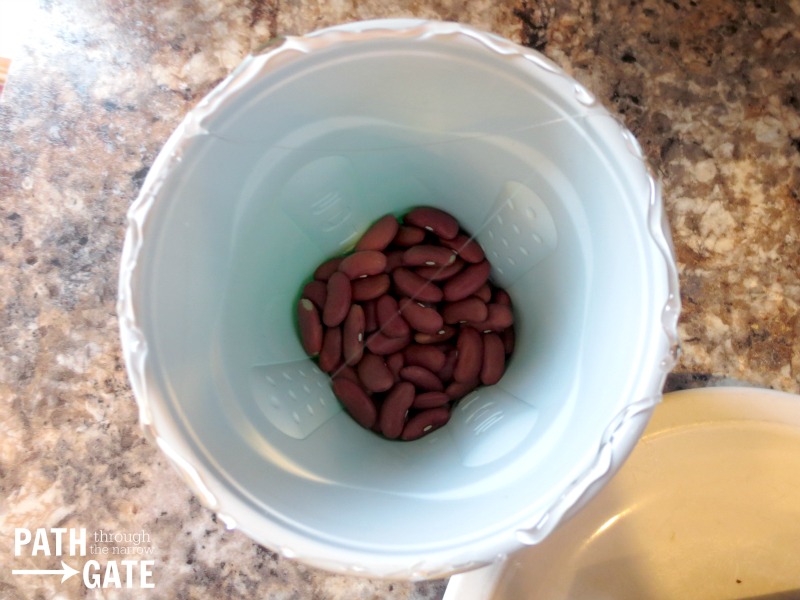 Plastic Cup Bowling Pins Directions:
Fill one cup with about 1/2 cup of dried beans.
Run a bead of hot glue around the edge of the cup. (This step should be done by adults only! It doesn't have to be perfect, but you do need to work quickly yet carefully to avoid getting burned.)
Carefully place another cup on top of the first and gently press them together to seal them.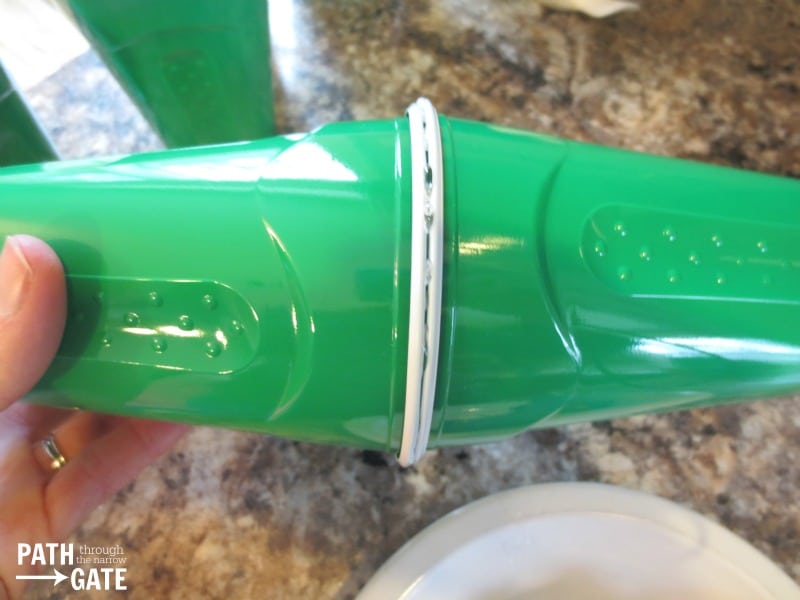 Let the cups dry for at least five minutes before using.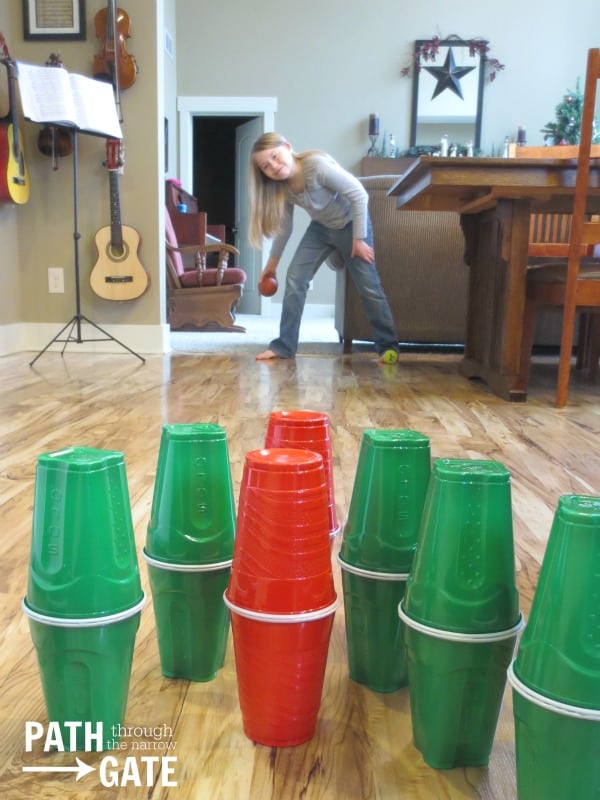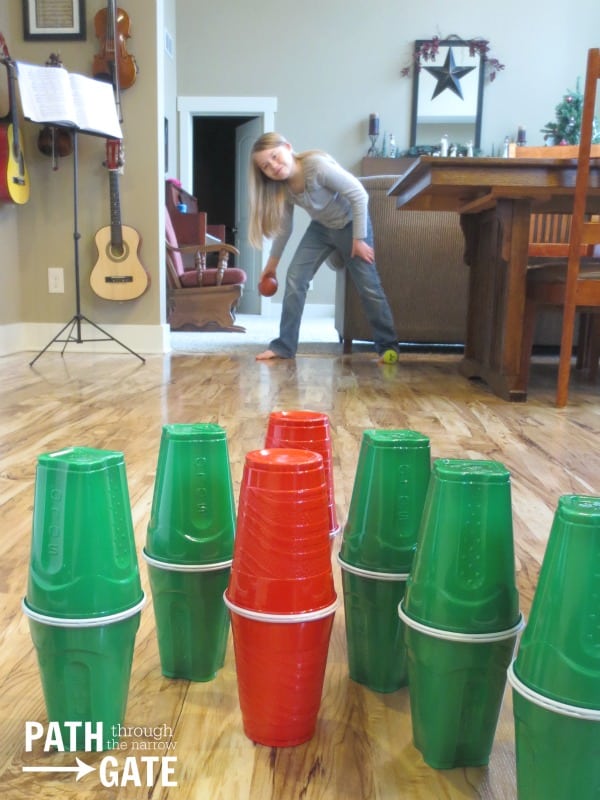 Plastic Cup Bowling
To bowl with these "bowling pins", we used a small foam "Nerf" ball, and it worked very well. Experiment with the different balls that you have on hand to see which works best for your kids.
Find a place in your home with a long "lane" that your kids can use to bowl down.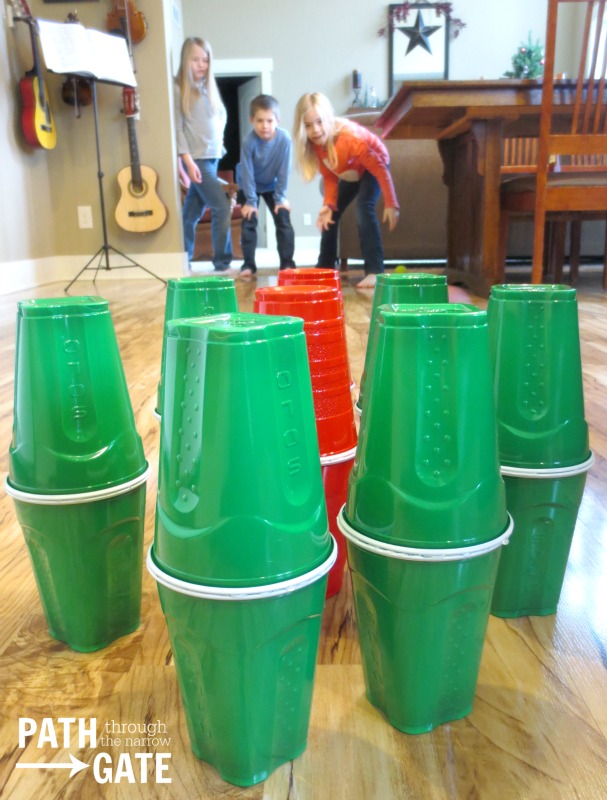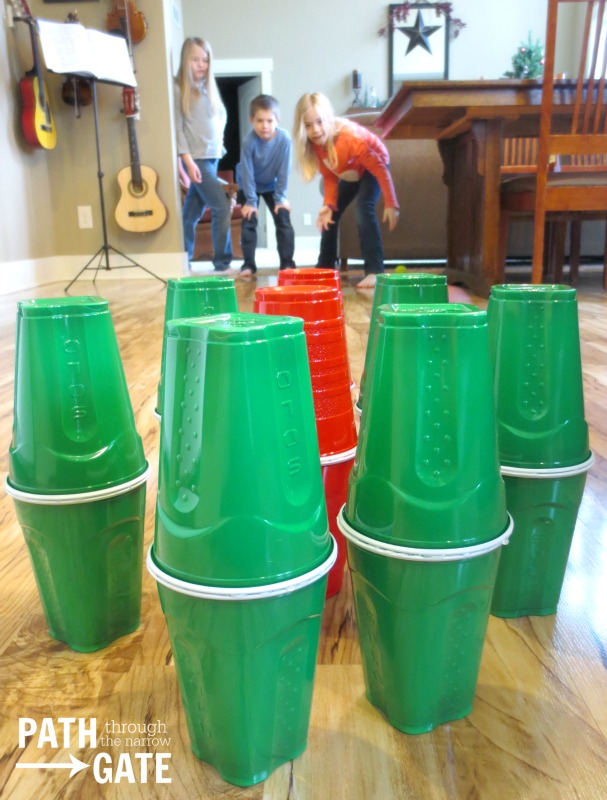 Set the cups up and let the games begin!
Stocking Cap Bowling
There are all kinds of variations of stocking cap bowling all over pinterest lately. Many use water bottles, but these plastic cup bowling pins work perfectly for this game, as well.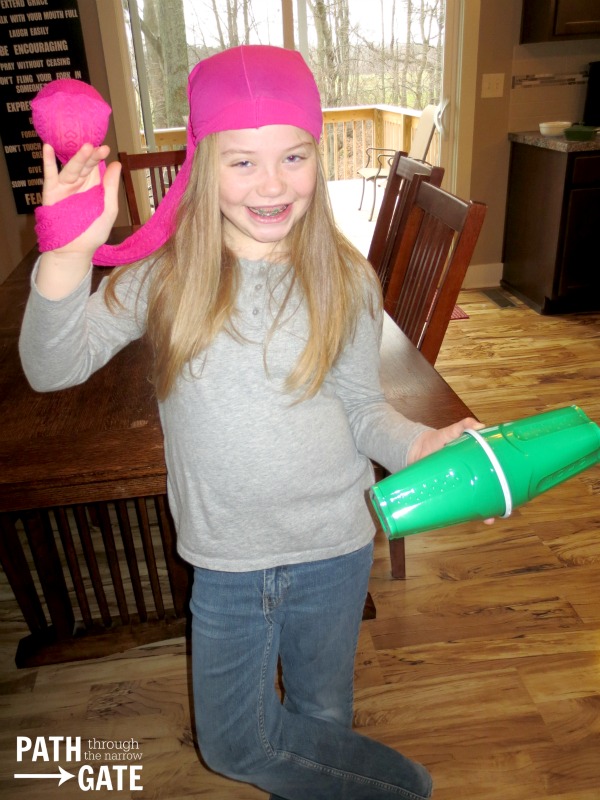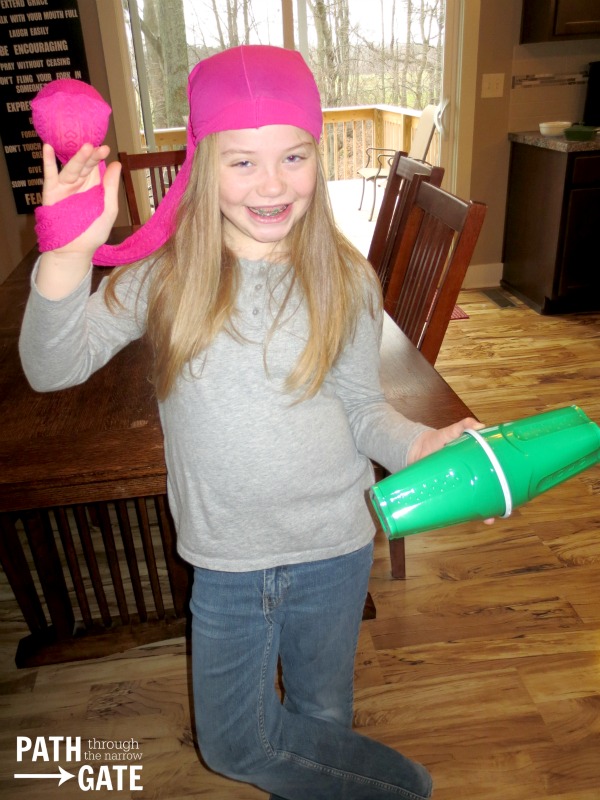 Put a ball in the toe of a pair of stockings. If you are using this activity for children, I would recommend either using children's stockings or tying a knot up higher in a pair of women's stockings to hold the ball up, so that the ball does not hang too far down for kids to maneuver.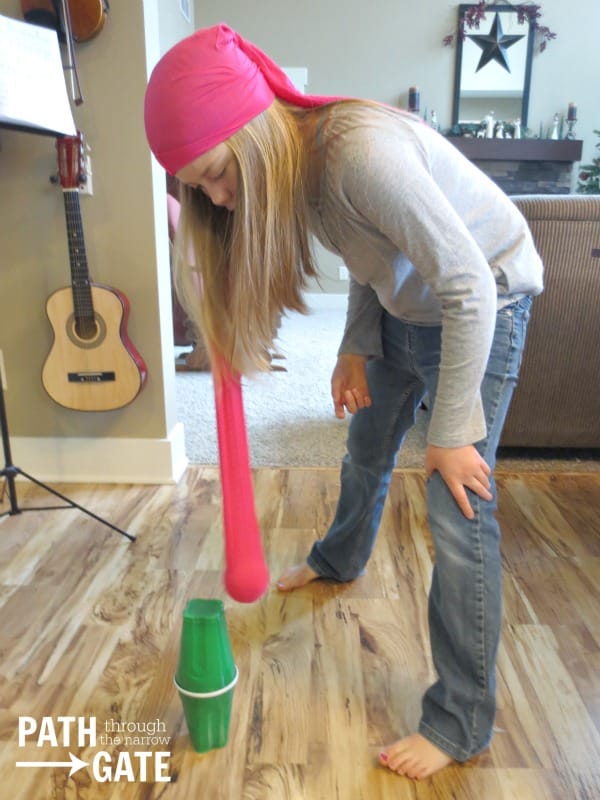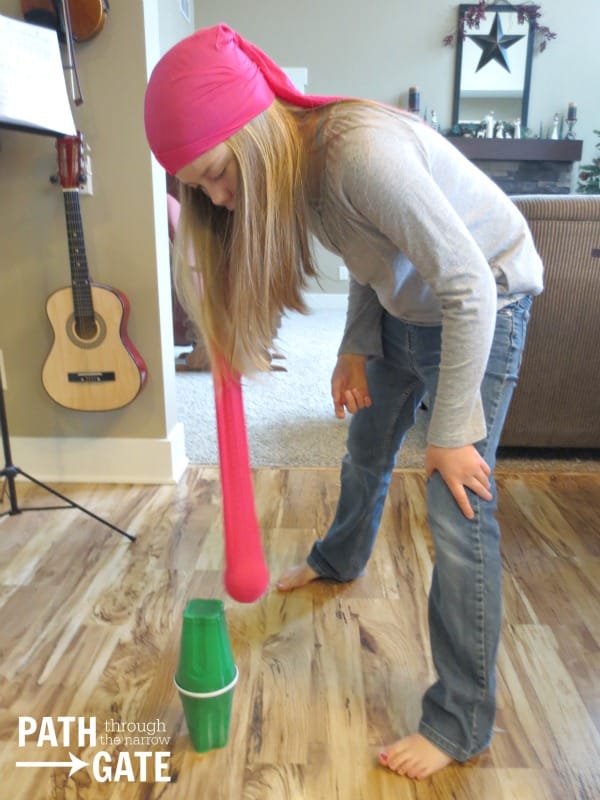 The heavier the ball, the easier this game is. We tried with a tennis ball, but found that to be too easy for my nine-year-olds. Two ping pong balls ended up being a good challenge for them, with a good weight in relation to these bowling pins. Again, experiment with the balls that you have on hand to see what works best for your kids.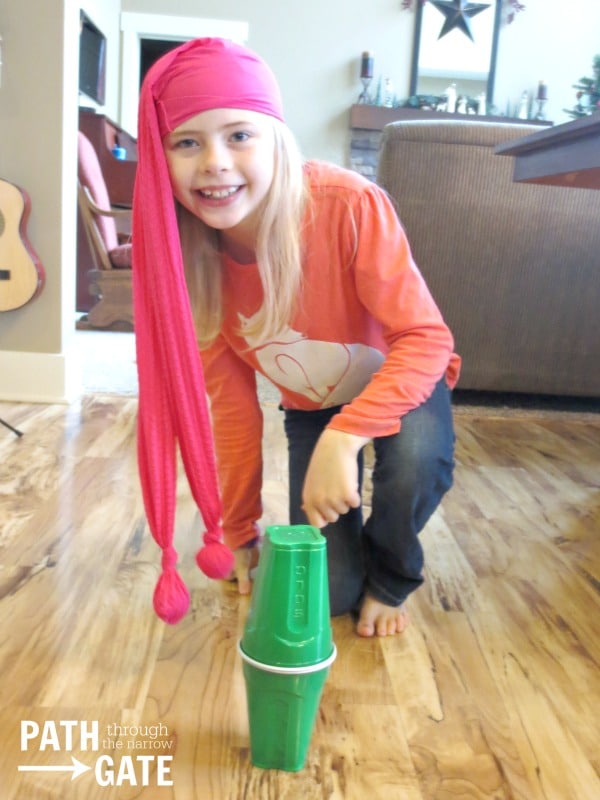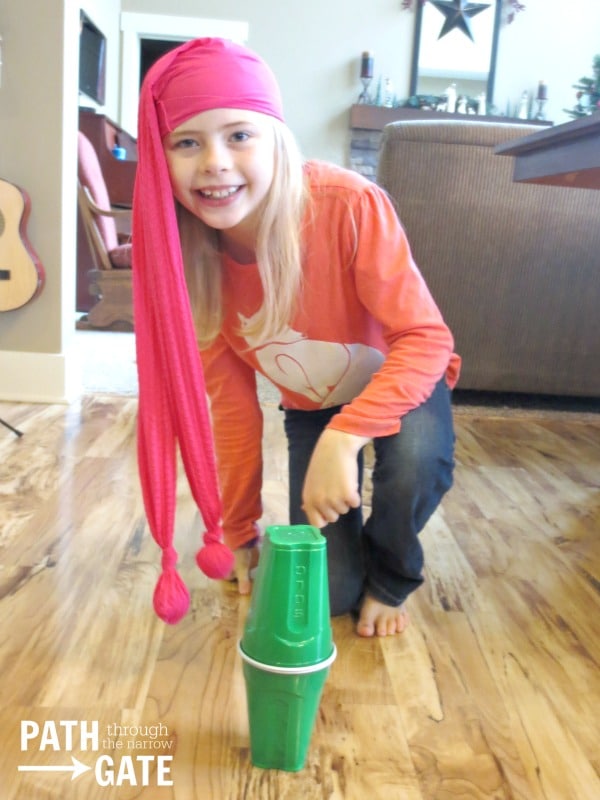 The object of the game is to knock over the cup as quickly as possible. My kids loved setting up "courses" with four or five cups in different locations and at different heights (think on the floor, on the piano bench, and one on the floor near the stairs, that they had to knock over while standing on the bottom step). They then used a stop watch to see who could knock over all of the cups the fastest.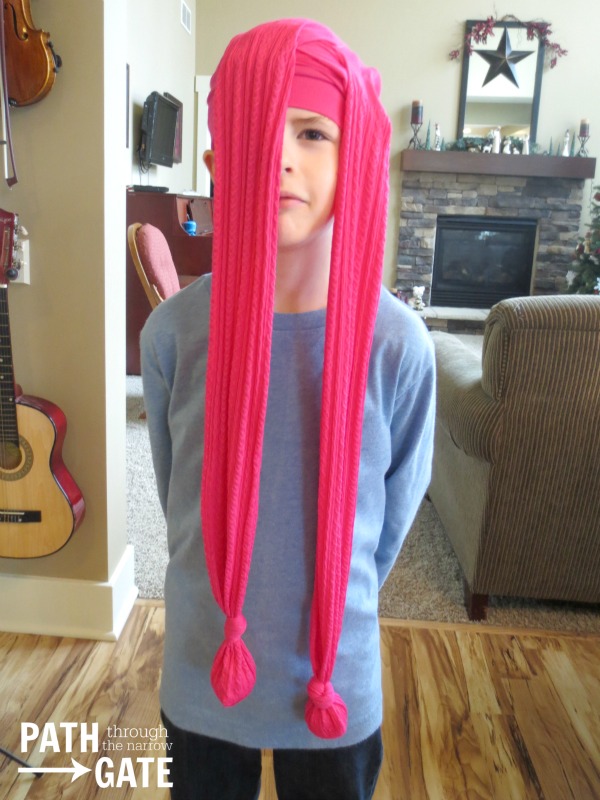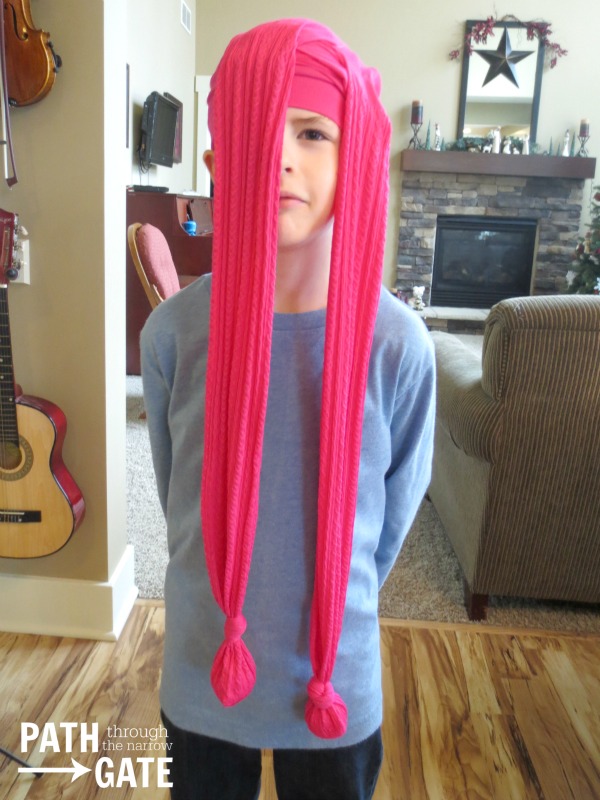 And, of course, you will want to have your camera handy when your kids play this game!
What active indoor games are your kids enjoying this winter? I would love to hear from you! Please scroll down to comment.
More Posts from Path Through the Narrow Gate: