Is one of your goals this year is to be more faithful in your prayer life? It is certainly something that I have been thinking about a lot lately.
I wanted to find a way to make prayer requests easily visible, and to create a tangible, obvious reminder to pray.
This DIY Prayer Board is a simple way to do just that.

Materials for the DIY Prayer Board:
A large surface to attach your twine to. I purchased this framed cork board, but I think this project would also look super cute on an old window pane or an old shutter.
Twine
Mini Clothespins
Scrapbook Paper or Cardstock
Thumb Tacks or Buttons (if desired)
Hot Glue Gun
Small cardstock Cards (You could easily cut these yourself from white or light colored cardstock, if desired)
Glass Jar or Small Basket or Container (1 or 2, if desired)

Directions for DIY Prayer Board:
1. Determine what layout looks best for your twine to hang across the board. Leaving about six inches excess on each side, cut your twine to that length.

2. Using your hot glue gun, deposit a good-sized drop of glue at the first point where you want your twine to adhere to your board. Carefully (don't burn yourself!) push your twine into the hot glue, then immediately secure with your pushpin through the glue. The glue will harden around the pin. If you are using buttons, place another drop of glue on top of the twine and push your button into place.
3. Allow your glue to dry for a couple of minutes, then repeat Step 2 at your other points where the twine needs to be secured to your board.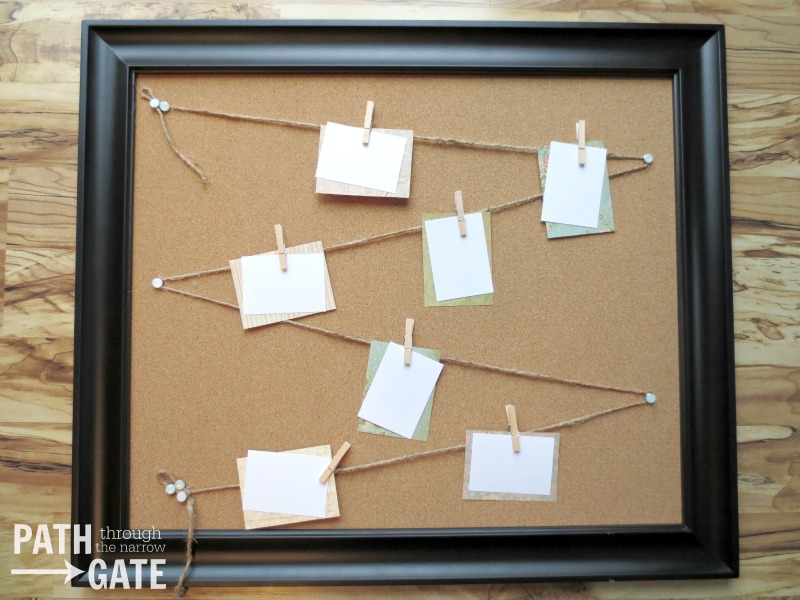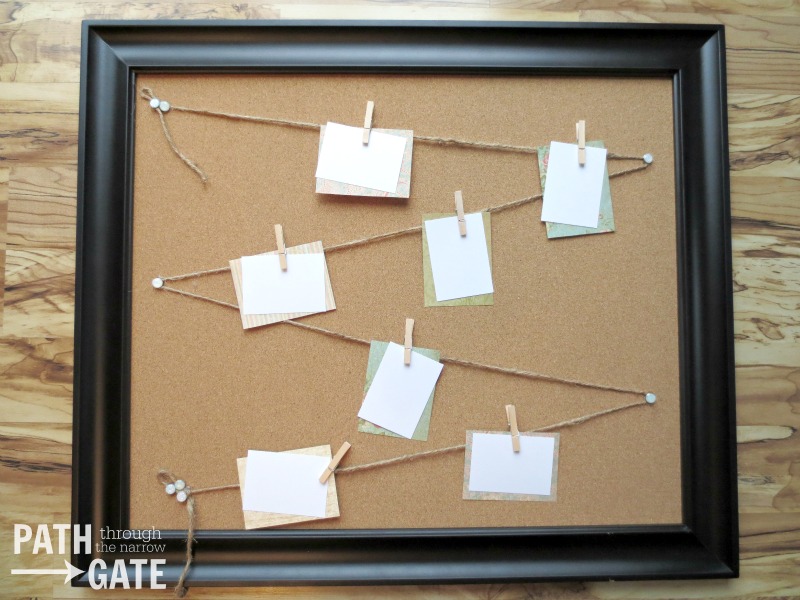 4. Make small white cards for the prayer requests. You can use Artist Trading Cards (These can be found in the scrapbook paper section or with the craft card supplies.) which can be purchased fairly inexpensively with a coupon or when on sale. My cards are 2.5 by 3.5 inches.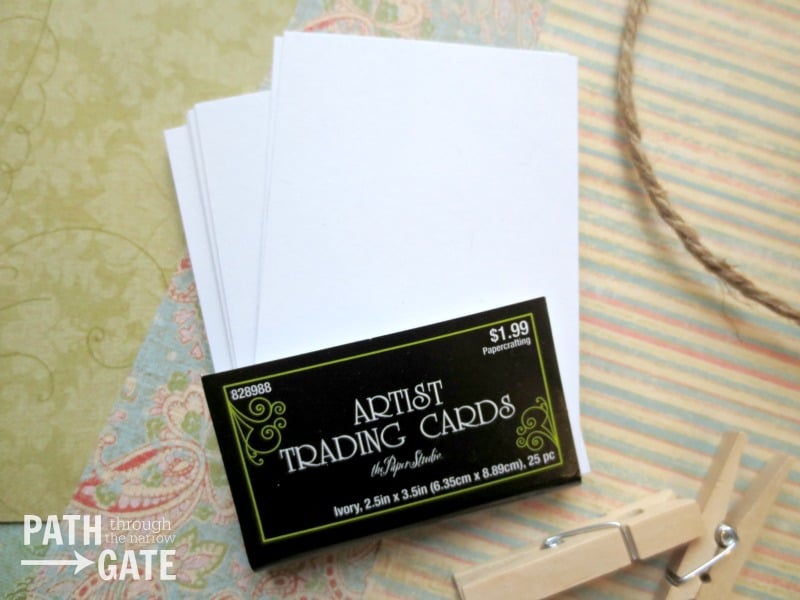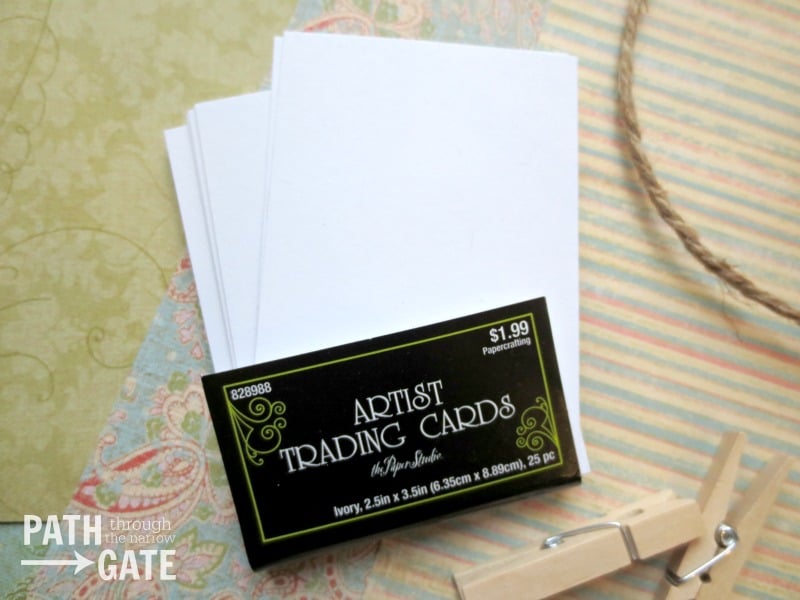 5. Cut pieces of pretty scrapbook paper to serve as backgrounds to your prayer request cards. I cut my pieces 3 x 4 inches. Do not glue or otherwise attach the background pieces to the prayer request cards, so that you can reuse them for future prayer requests.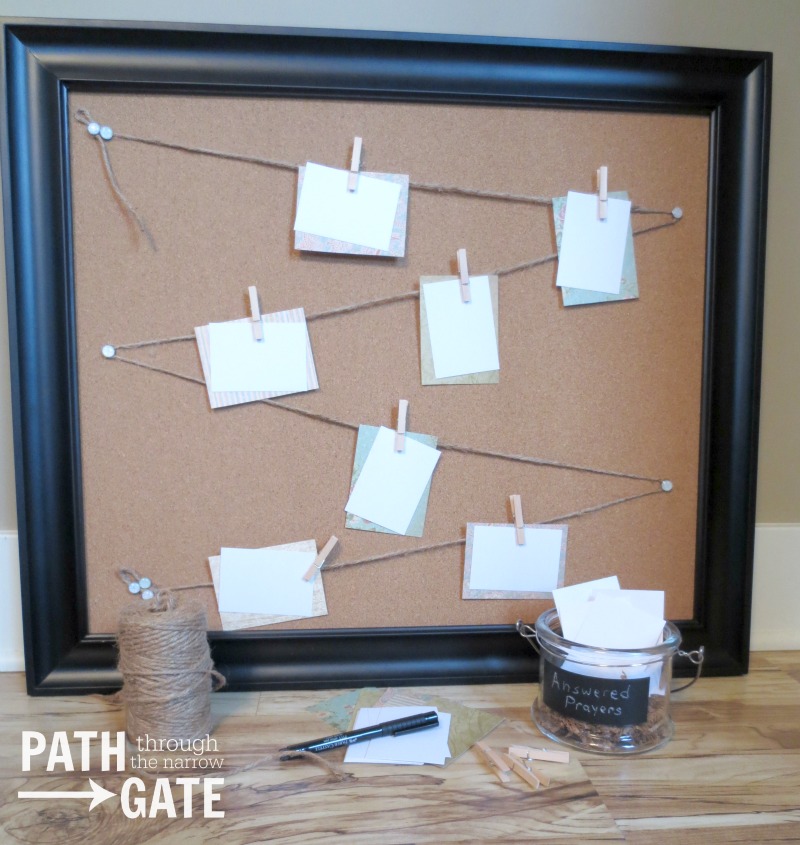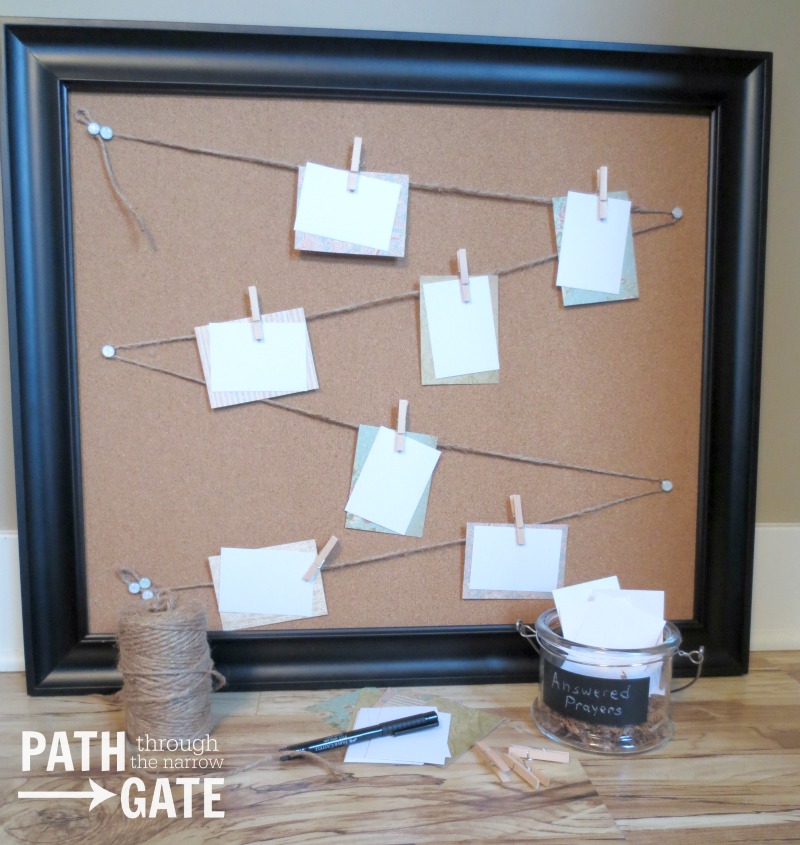 6. Write prayer requests on the cards. Using the mini clothespins, secure one background card and one prayer request card on the twine as shown above.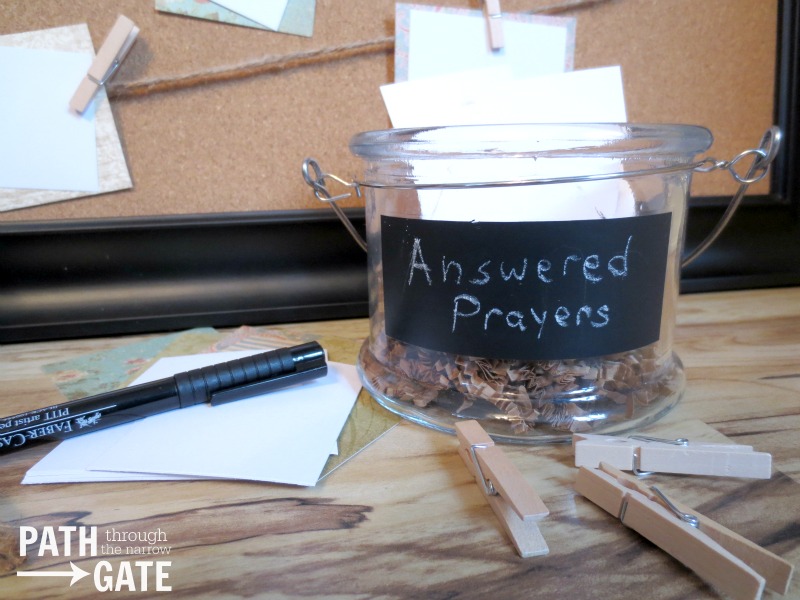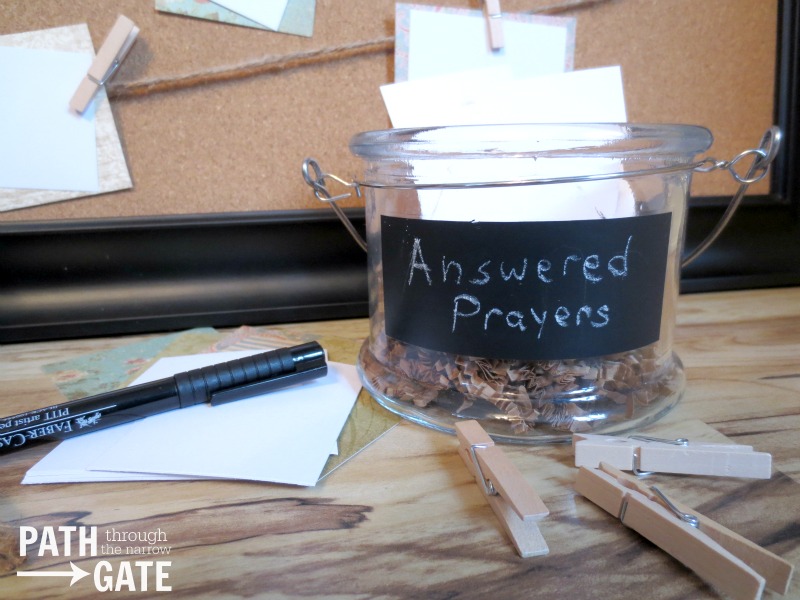 7. If desired, you can keep one or two glass containers or baskets with your board, one for the unused prayer cards and pen, and one for answered prayer cards.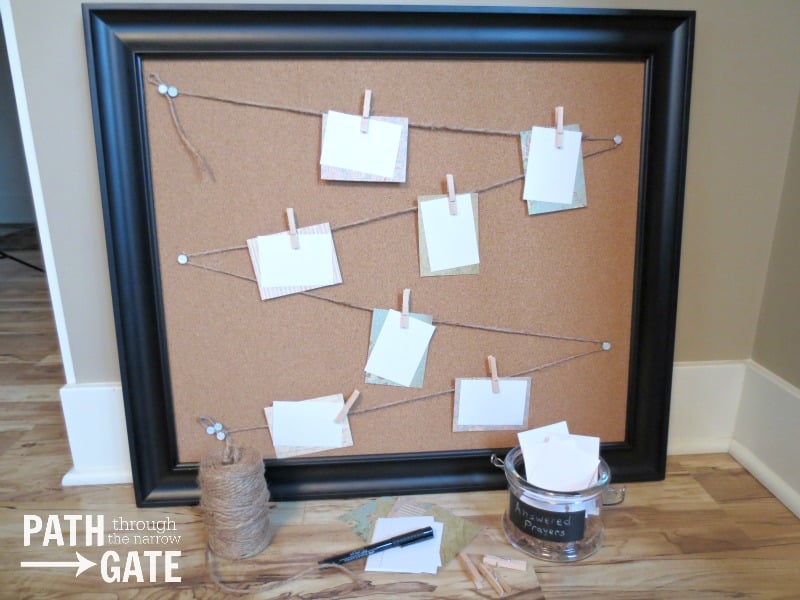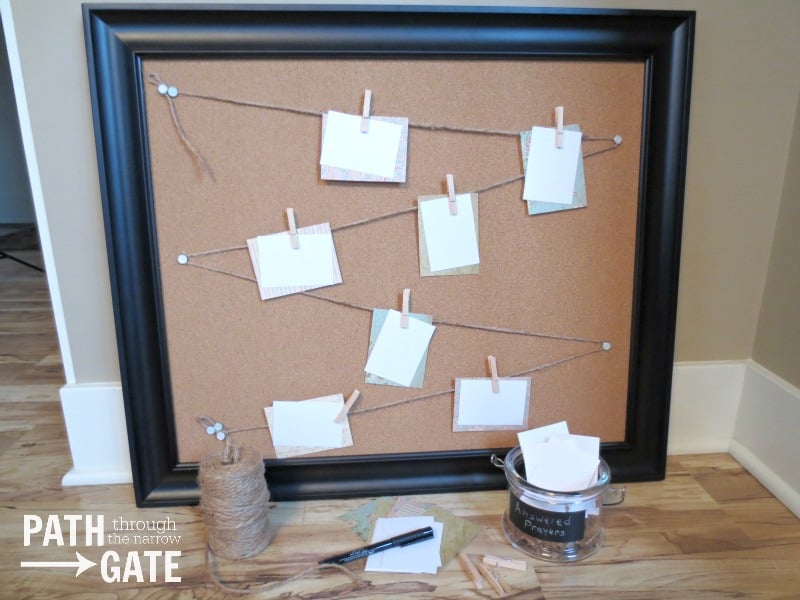 Are you interested in making a DIY Prayer Board? Do you have any other suggestions for it? I would love to hear from you! Please scroll down to comment.
And, if you liked this post, please help me by sharing it. Scroll down and click on the share bar below. I really appreciate it!
May God bless you!