I messed up the other night. Big time.
It had been a busy week for us. (And it was only Tuesday! Not a good thing…)
I was tired, grumpy.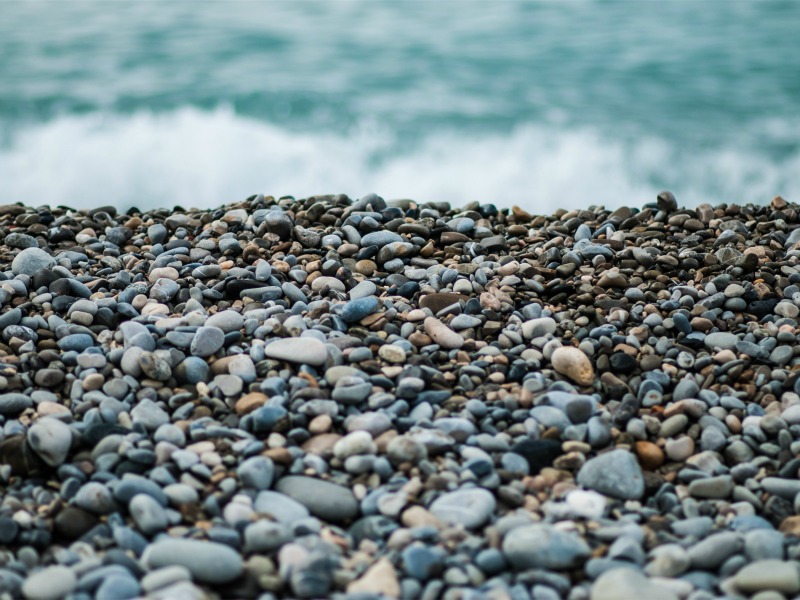 By 8:00 pm, I was done. We usually have family devotions between 8:20 and 8:35 pm. But, this night I was tired and wanted to put the kids to bed early. So, I told the kids to go get their Bibles.
We were going to have "family Bible study" early.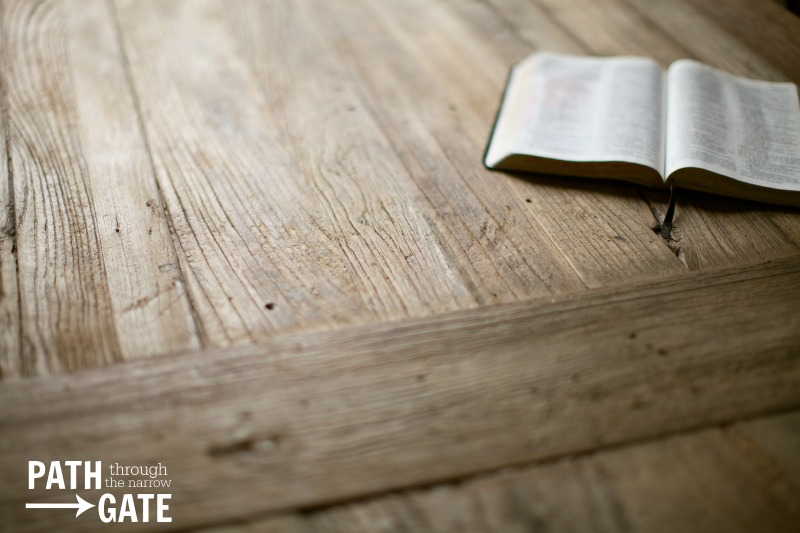 Only problem? My husband was out in the garage still working. I neglected to even tell him that we were doing family Bible study early. He walked into the house right as I was finishing the Bible study with prayer.
And then it hit me! I had taken things into my own control (because I was tired and grumpy) and hadn't even given him a chance to lead our family in Bible study.
Many Christian wives complain that their husbands are not taking the leadership role in teaching their families God's Word. And, unfortunately, many men are not stepping forward and being faithful to their families in this way.
But, I wonder how often we women are undermining our husbands and not giving them the chance to lead us in worship?
Let's be honest. Our husbands probably don't lead family devotions in the "perfect" way that we know it should be done. We women want to maintain control of it so that we can do it "right". In this specific instance, I wanted to control exactly when devotions would happen based on my schedule, not my husband's.
Underlying this attitude is, of course, the prideful assumption that we women know better than our husbands how these things should be done. So, we get frustrated when they don't do it our way. Then, we complain because they refuse to "lead" us.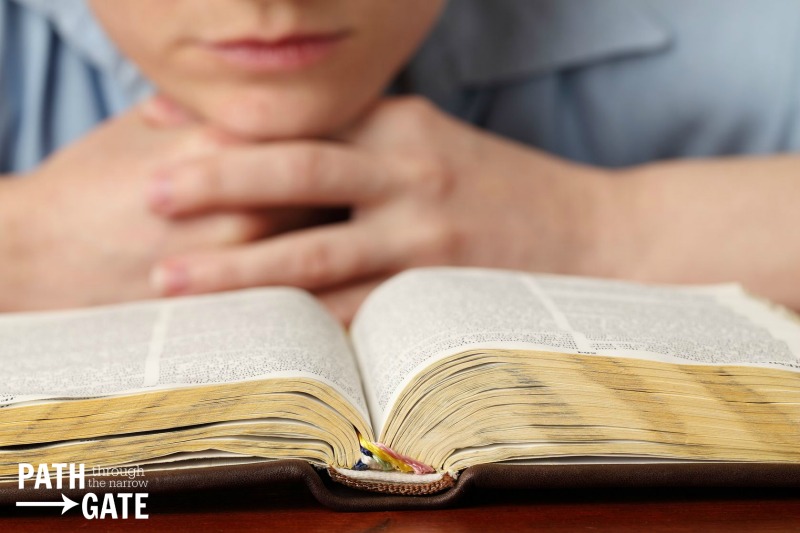 Bottom line?
We women want our men to step up, but we really don't want to relinquish control.
What could I have done differently on this particular Tuesday night? Well, I could have just gone out to the garage and asked my husband if he was willing to have family devotions a little earlier. And if he was in the middle of a project and couldn't stop right then, I could have asked God for grace to survive another 20 minutes with my kids while maintaining the "law of kindness" on my tongue. I could have waited for my husband. After all, he does his fair share of waiting for me.
And maybe, just maybe, that submissive heart would have spoken louder to my children than the forced "Hurry up and read the Bible because Mommy's tired and wants you to be in bed now!" set of devotions that we did have that night.
I know that this is a sensitive topic. Many women long to have a husband who would be willing to have family Bible study, but their husbands are not on board AT ALL. If you are in that position, my heart goes out to you.
I am very blessed to have a husband who is willing to lead his family in Bible study. I need to be careful to step back and give him the room to lead us in his own way.
Do you struggle with allowing your husband to lead your family spiritually? Do you want your husband to step up and lead, but find yourself unwilling to relinquish control over a certain area of your life? I would love to hear your thoughts. Please scroll down to comment.
And, if you liked this post, please help me by sharing it. Scroll down and click on the share bar below. I really appreciate it!
May God bless you!