Whether you are a teacher and need a fast and easy gift for students to give to their moms or you are a mom and want to treat yourself, these charming Printable Bookmarks for Moms are exactly what you need!
Featuring adorable birds and flowers and four verses specifically selected for moms, these printable bookmarks are perfect for Mother's Day or any day of the year.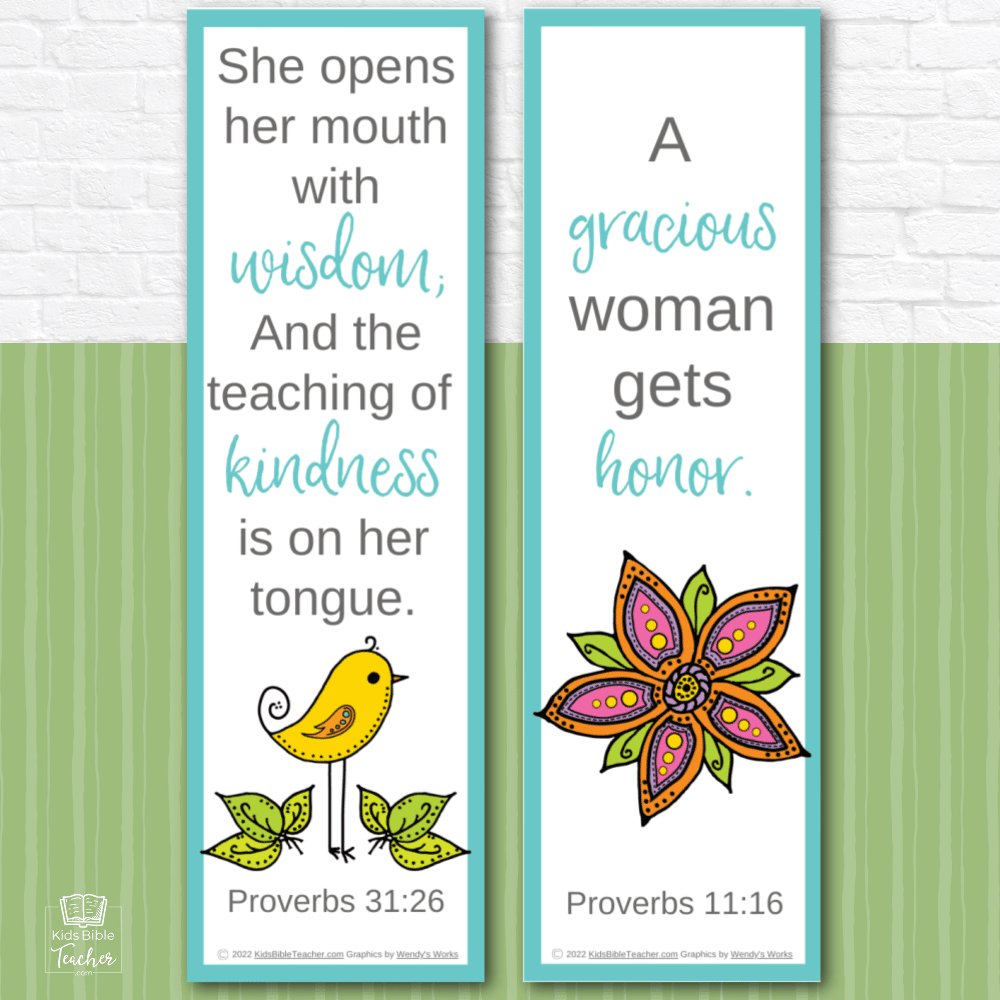 These bookmarks feature Proverbs 11:16, Galatians 6:9, Proverbs 31:26, and Proverbs 31:30. They are available in King James Version, New King James Version, New International Version, New American Standard Bible, and English Standard Version.
Kids (or moms) can color their own or print the colored versions. You could also dress them up with a hole and tassel at the top, or laminate them for more durability.
Even better, encourage kids to write a message to their mom on the back of the bookmark, after cutting it out to make a treasured keepsake that any mom will cherish.
They are also available in black and white, so that kids or moms can color them. The black and white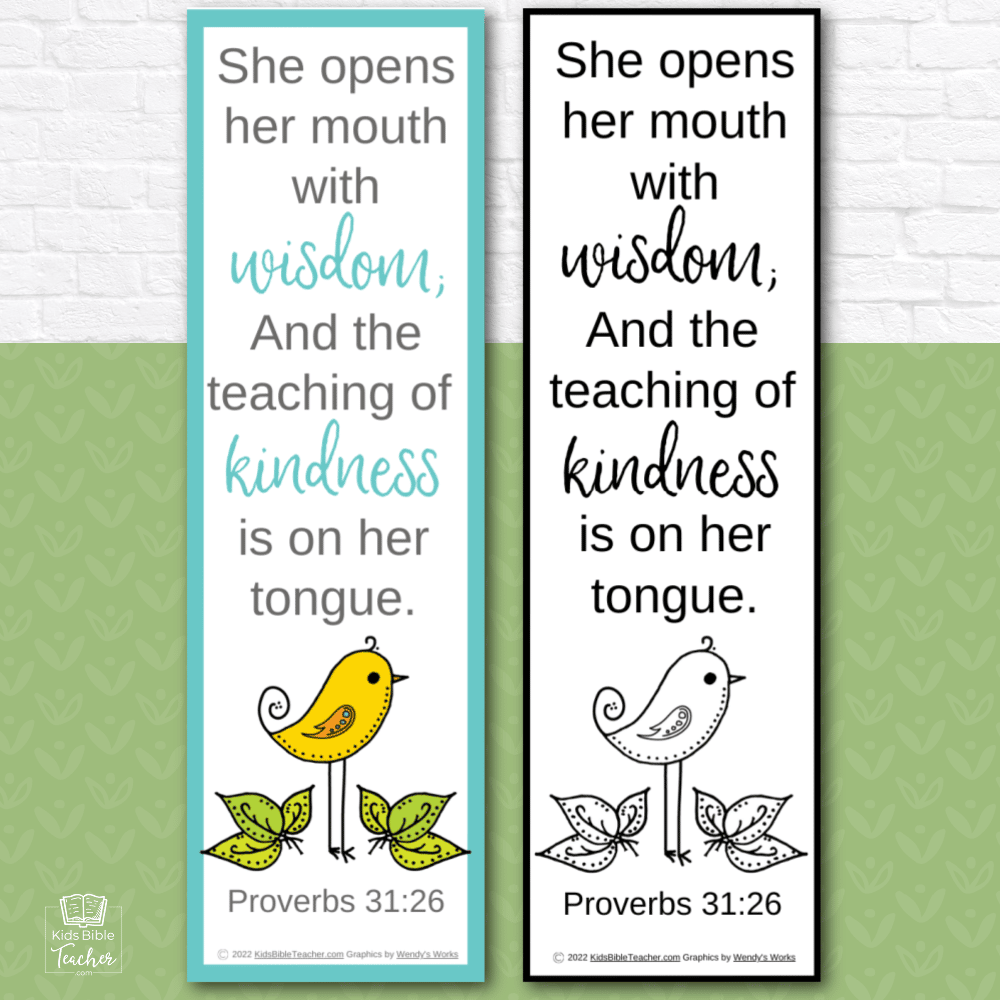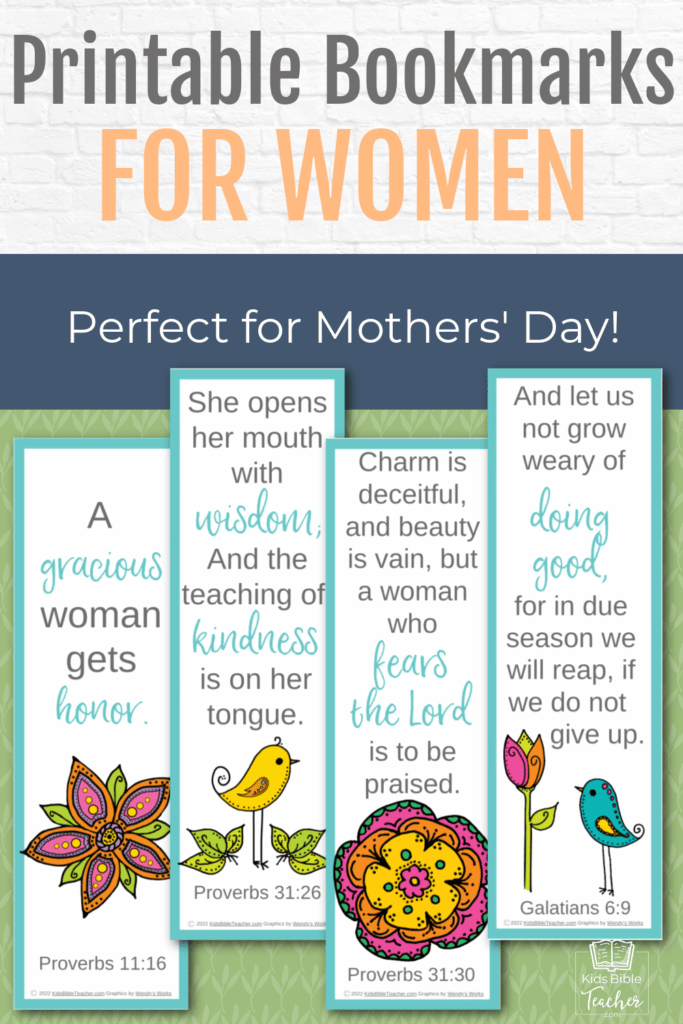 Will you be making these bookmarks for yourself or with some kids? I would love to hear how you use them. Please scroll down to comment.
And, as always, if you love this post please be sure to share it by clicking on the share bar at the top or bottom of the post. I really appreciate it!
May God bless you!