The Jesus' Birth Huge Printable Christmas Floor Puzzle and Mini Puzzle Set will help your kids have a blast while learning the Bible story of the nativity! The Christmas Bible floor puzzle (over 9 feet long!) will quickly become one of your kids' favorite Bible games, while the mini puzzle is perfect for an individual craft. Every piece of these puzzles are unique, so your kids will learn the story of Jesus' birth in the correct order. Plus, the pieces are easy to cut out and can be laminated for extra durability so you can use the puzzles for years to come.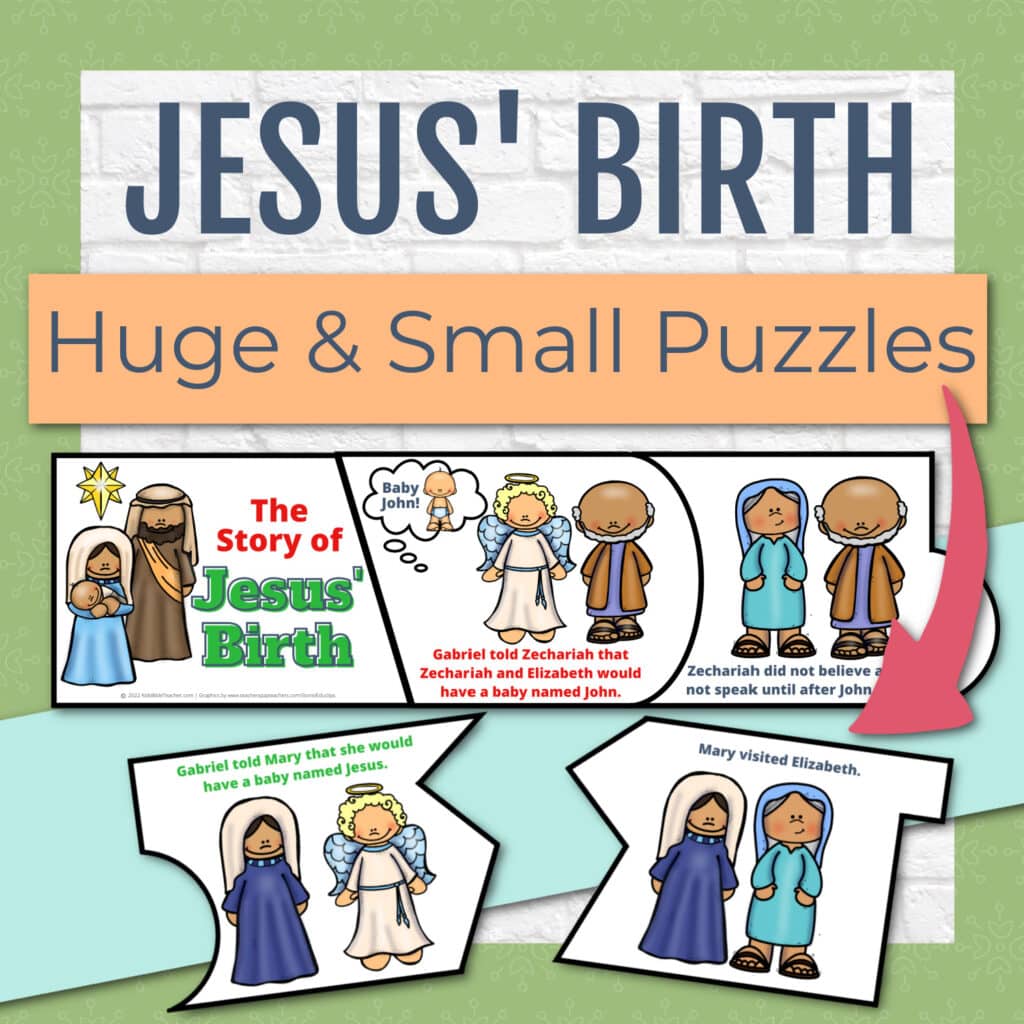 I LOVE having games on hand that I can pull out for my kids or my students at a moment's notice – and these puzzles are just that!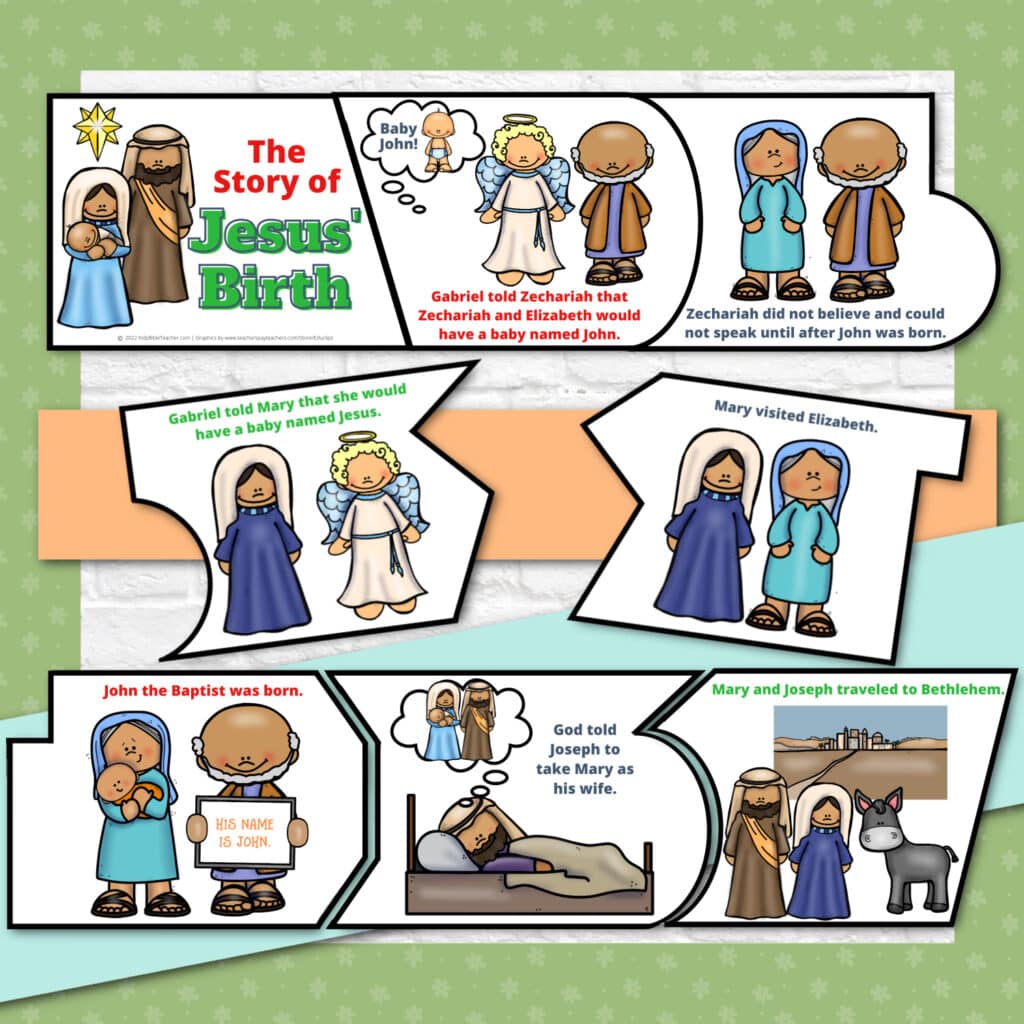 You can print the HUGE floor puzzle in full color, laminate the pieces, and cut it apart for a classroom or home activity that can be used over and over again for years to come. The HUGE floor puzzle prints on 15 pages (one puzzle piece per 8.5 by 11 inch page) and is over 9 feet long.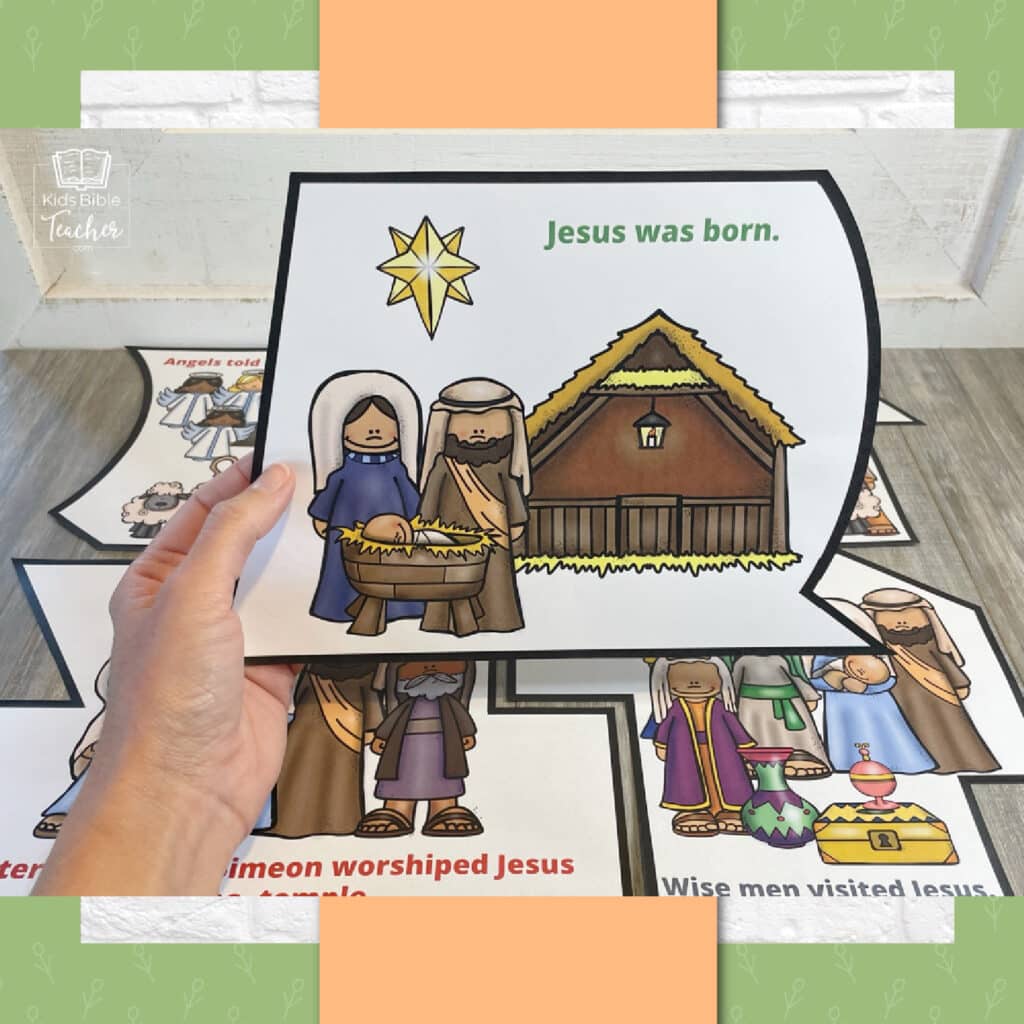 You can also print the smaller puzzles (each puzzle prints on 3 pages) and have them on hand for kids to cut and color their own copies.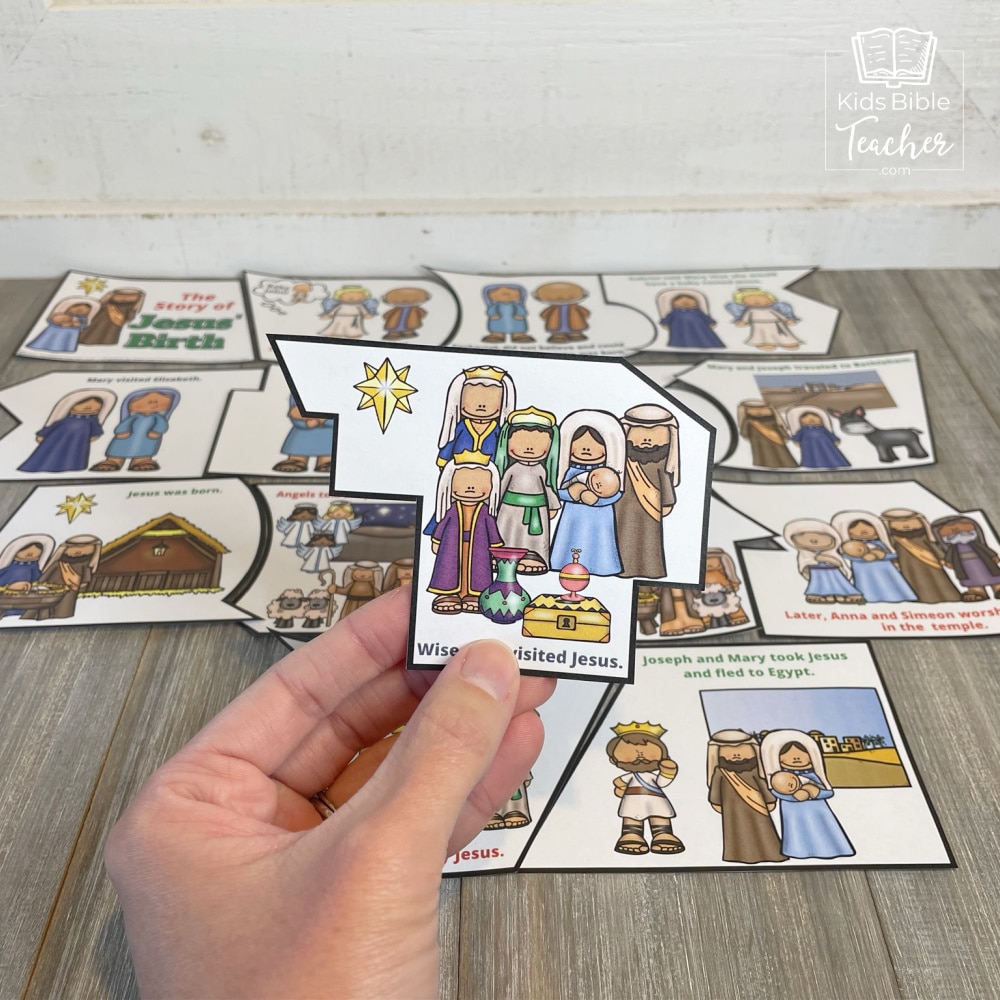 The Jesus' Birth Puzzles are available in CSB, ESV, KJV, NASB, NIV, and NKJV Bible versions – You choose which Bible version you prefer! Why the different versions for this puzzle? When you choose your preferred version, the puzzle will print out with the words your preferred version uses: Magi vs. Wisemen, Zechariah vs. Zacharias. The consistency helps eleminate confusion for your kids.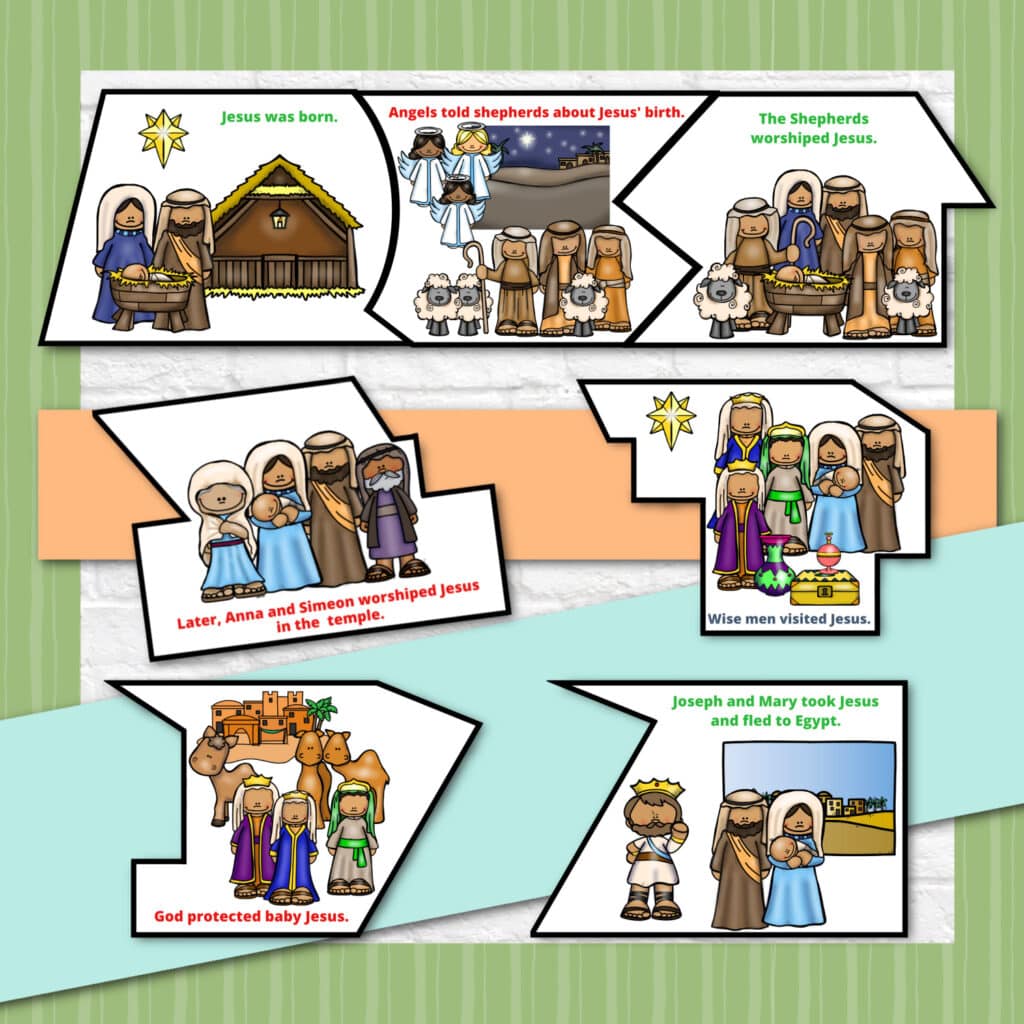 This printable Jesus' Birth Story Puzzle is perfect for:
an end-of-lesson Sunday School game that can be used over and over again
a Homeschool craft
a Christmas School party
a last-minute Bible Club activity
an Awana supplement
a fun family game night
a quiet morning activity
or to give as a gift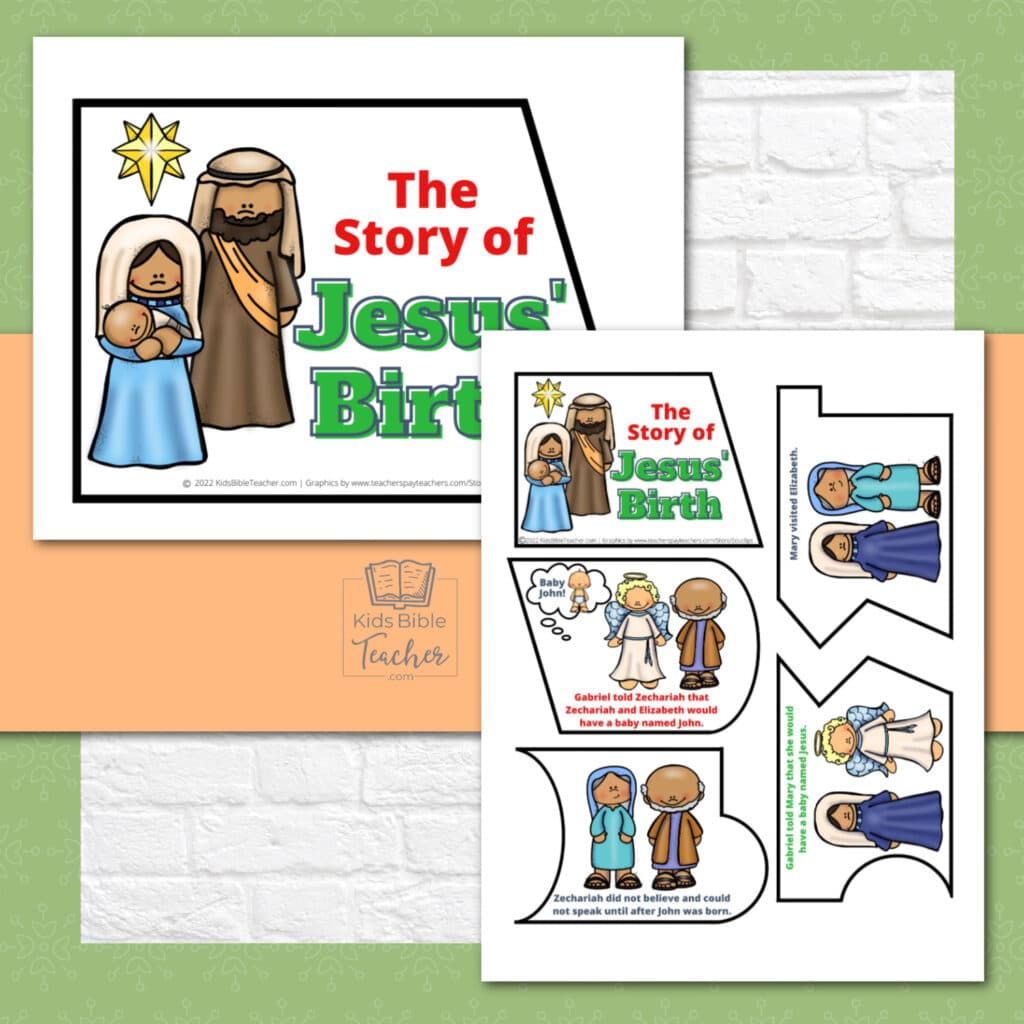 You can use the Jesus' Birth Christmas Puzzle as:
A regular puzzle – Give the pieces to your kids and have them arrange the pieces in the correct order
A competitive race – Print and cut several copies, then divide your kids into teams. See which team can assemble the puzzle the fastest.
A game – Hide the pieces around your room and have your kids find them and put them in order
A craft – Have your kids color and cut their own copy as they learn the Bible Story of Jesus' birth in order.
This Jesus' Birth Story Puzzles come in full color or black and white outline – you can choose which one you want to print (or print both!)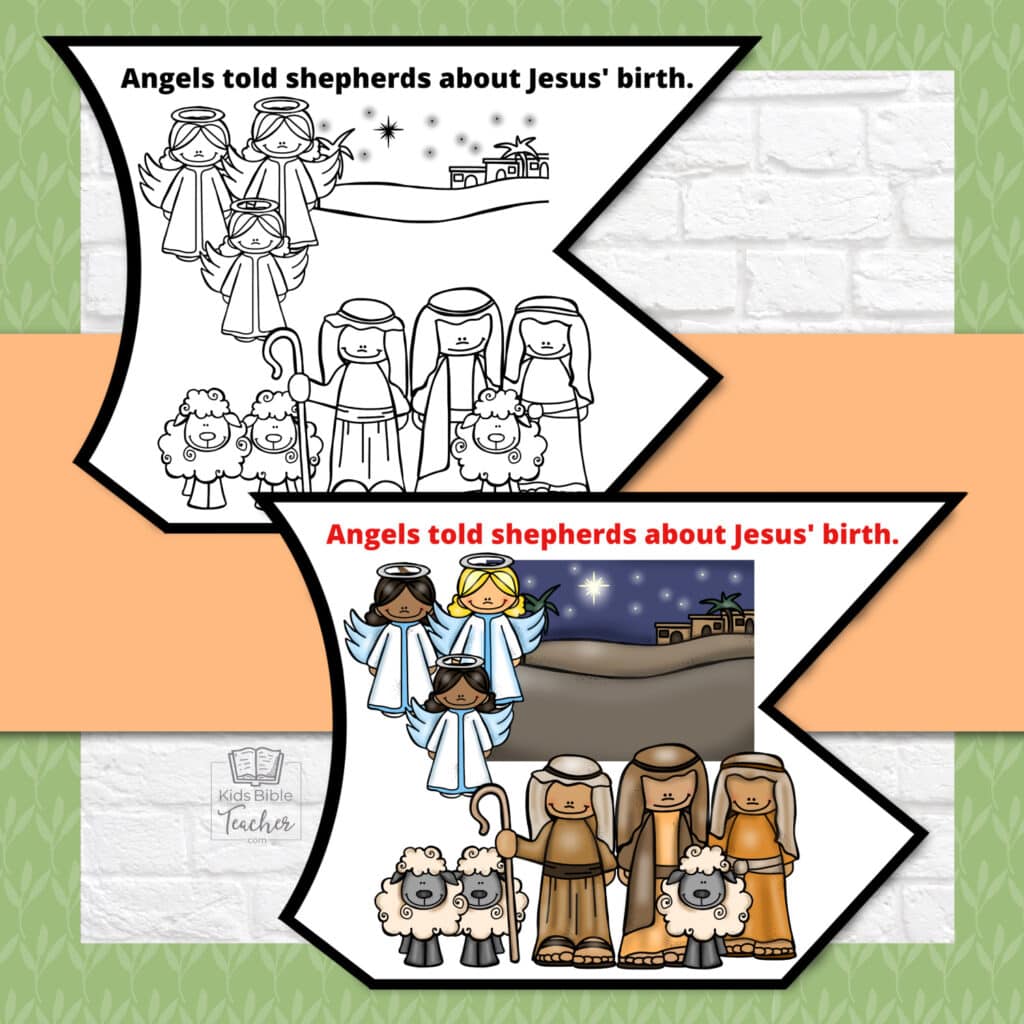 I hope you and your kids love this puzzle. If you have any questions, please let me know! I would love to help.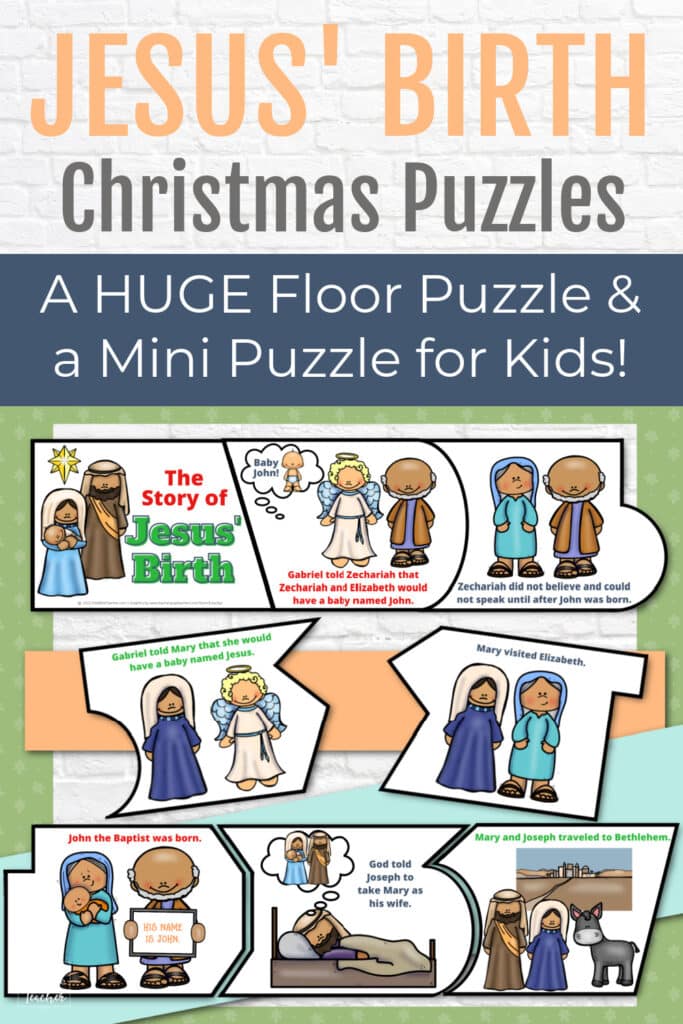 May God bless you!