Are you looking for a simple way to add some verses of Thanksgiving to your holiday table? These printable Thanksgiving place holders are just the ticket!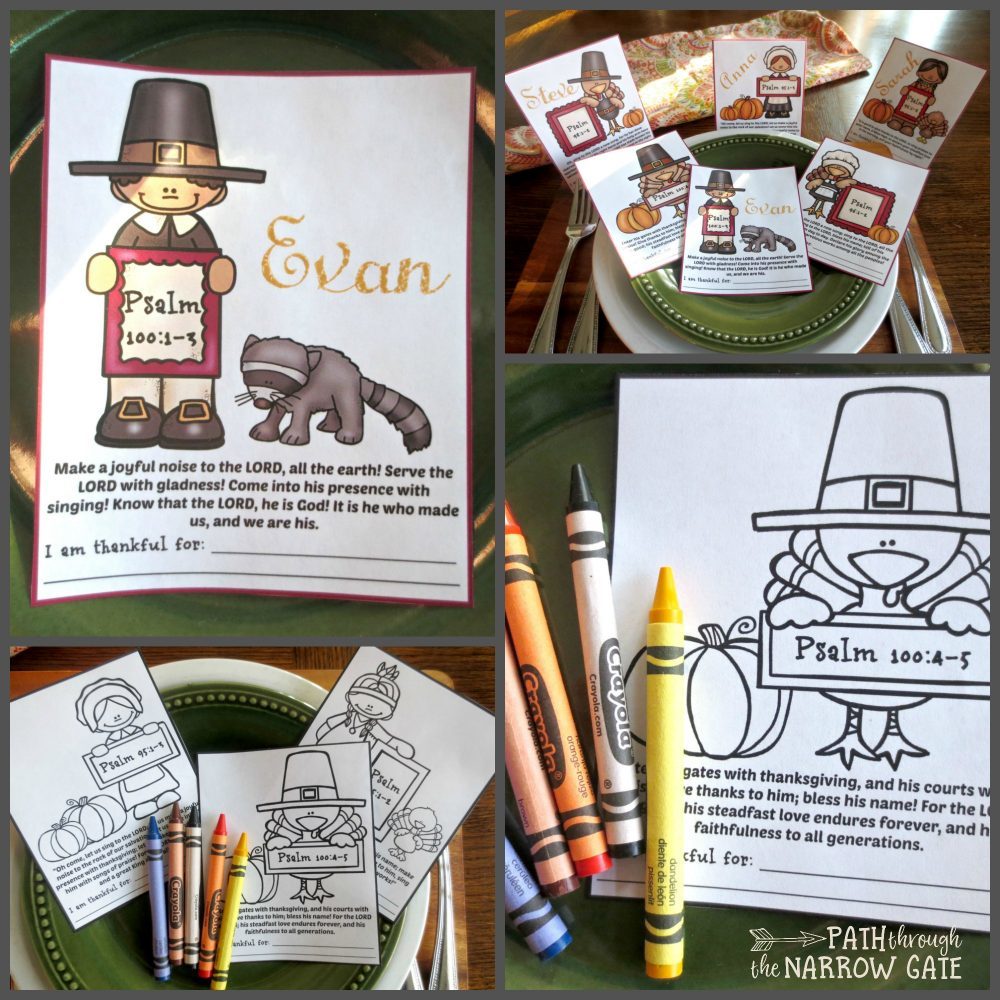 I grew up in a Christian family, and it was our tradition to go around the Thanksgiving table sharing what we were thankful for, how God had worked in our lives that year. We also read Psalms of Thanksgiving.
This tradition meant so much to me as a child and remains one of my favorite memories of Thanksgiving. I wanted to continue this tradition with my own family, and needed a simple way to make it a reality.
The result? These printable Thanksgiving place cards.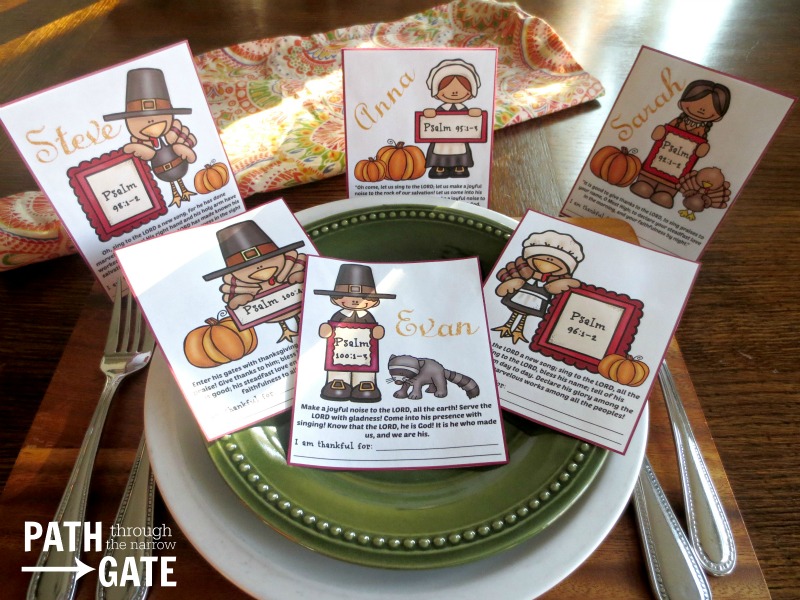 These printable Thanksgiving place holders come in 8 different designs, featuring 8 different verses of thankfulness and praise. There is space at the top for each person's name as well as lines at the bottom for your family to write down what they are thankful for.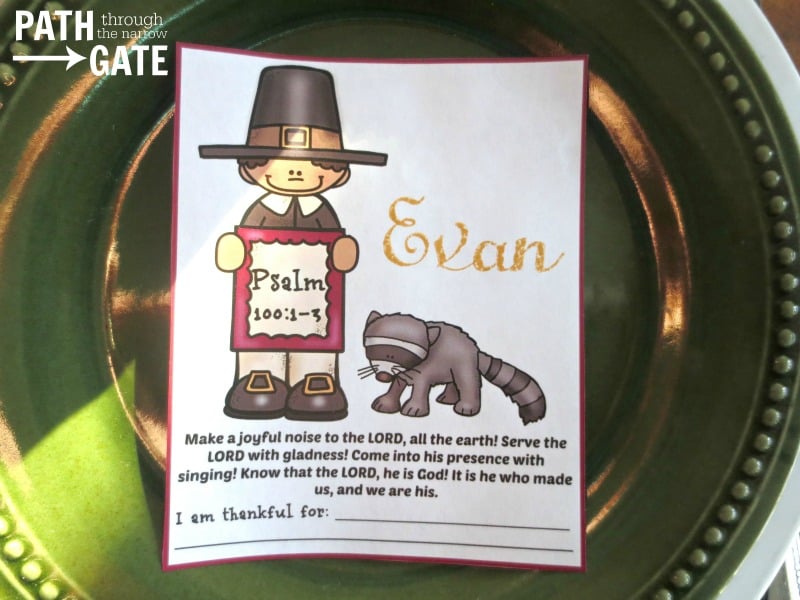 This is such a fun way to add some color to your table and to make your family and guests feel welcomed.
Each place holder includes a different verse of Thanksgiving, making it easy for each person at your table to read a verse. The place cards can be downloaded in KJV, NIV, or ESV Bible versions.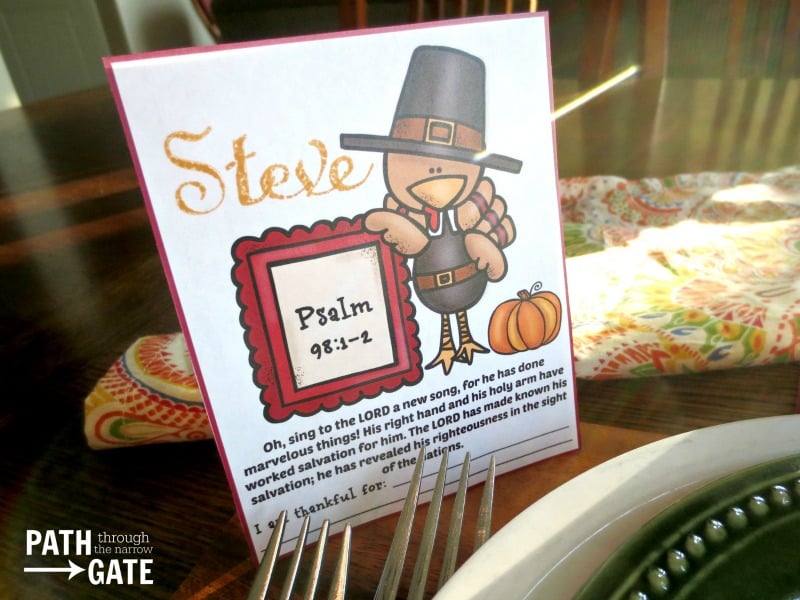 These printables come in full color and black and white outline versions. The black and white version is perfect for kids to color while waiting for the turkey to be carved. Include a couple of crayons at each place setting to make your youngest guests feel welcome.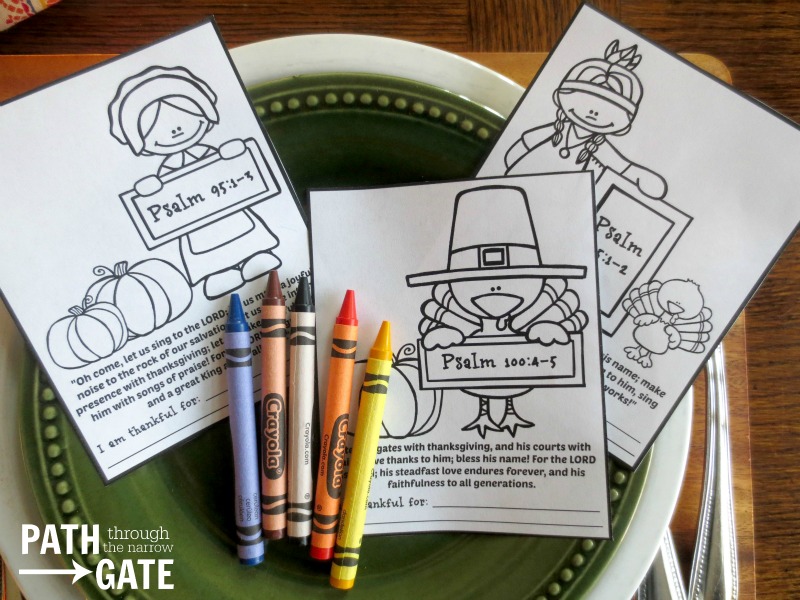 Will you use these place cards? If so, I would love to hear how you use them. Please scroll down to comment. And, if you love this post, please share it with your friends and family on pinterest or facebook. There is a bar at the top and bottom of this post that will help you easily share.
I hope you have a wonderful Thanksgiving!