I always like to have extra activity pages on hand when teaching – and this Safari Animals Bible Activity Page can go with any lesson!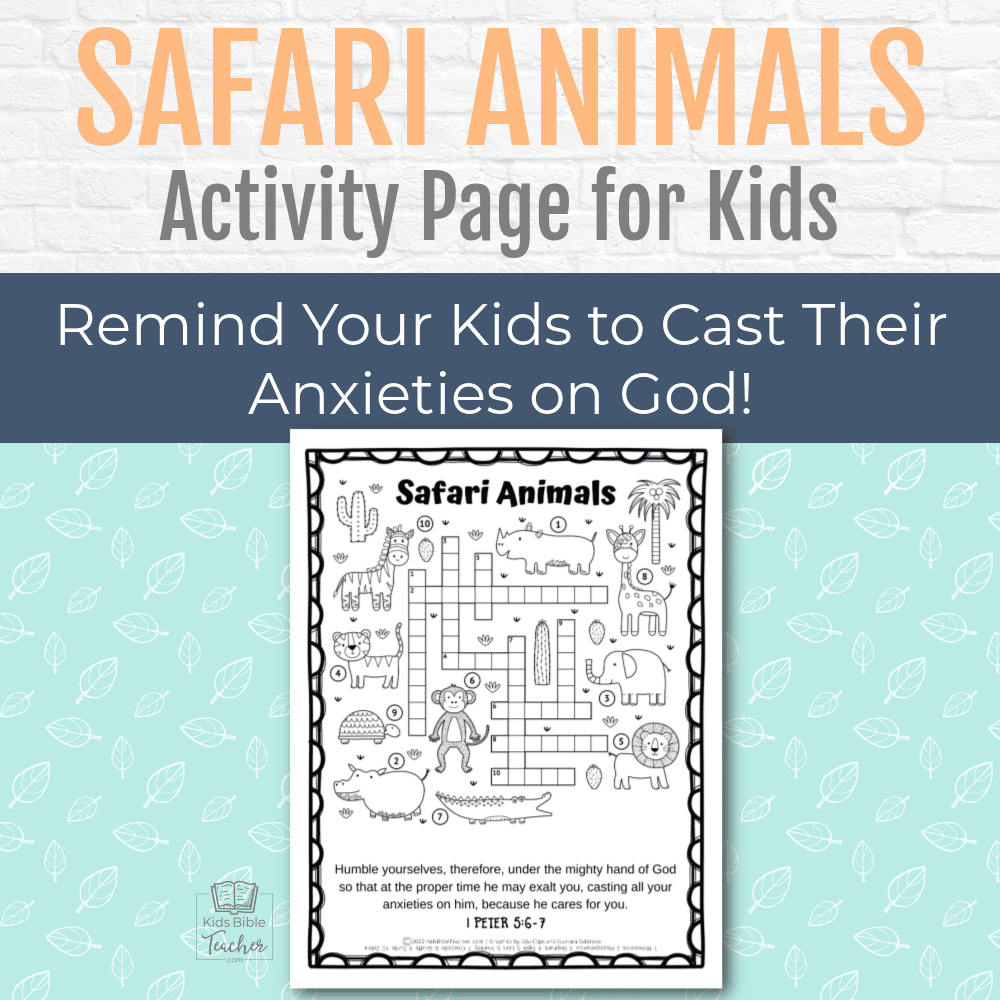 This activity page includes a simple crossword puzzle. The animal pictures are the clues! Your kids can write the names of the animals in the blanks to solve the puzzle.
If your kids need a little extra help, you could write the names of the animals (out of order) on the board so that your kids will know how to spell the words.

This page also features the words of 1 Peter 5:6-7. You can download the page in King James Version, New King James Version, New American Standard Bible, New International Version, or English Standard Bible Version.
I love to have these activity pages on hand for when the sermon runs a little longer than my lesson – but there are so many other ways to use these pages, as well!
These pages can be:
Used to encourage kids who are struggling with anxiety or worry
Included in a church bulletin for kids to work on during an adult sermon or take home
Sent home digitally or physically to church kids who can't make it to church
Placed on church messy tables
Used in Wednesday night programs
Handed out during a church potluck
Completed during class Bible time at a Christian school
Used during after-school Bible club
Used to supplement a homeschool class
Completed during a fun family Bible study
If you love this page, you will want to be sure to check out the whole set of 20 Peaceful Verses Activity Pages. Twenty activity pages that can go with any lesson? You've got it!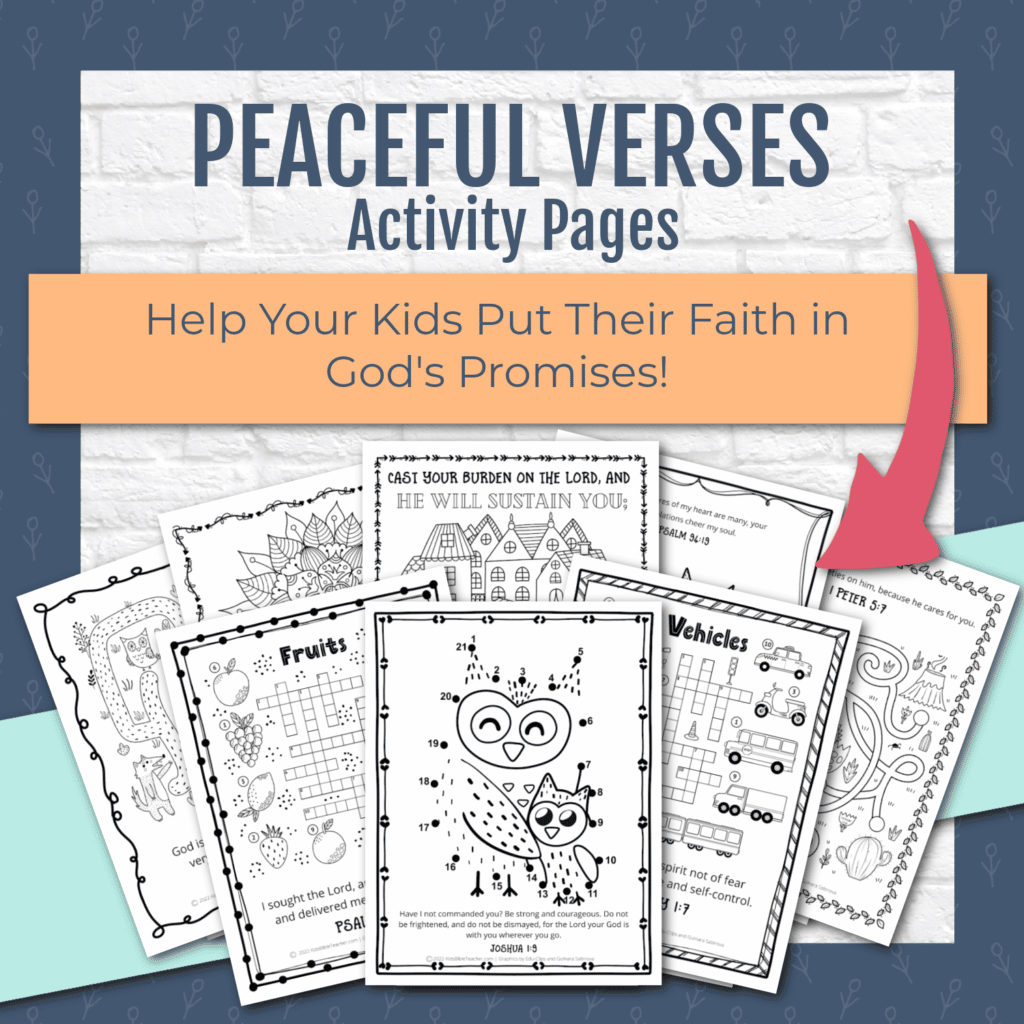 Here are the download links for the Safari Animals Bible Activity Page: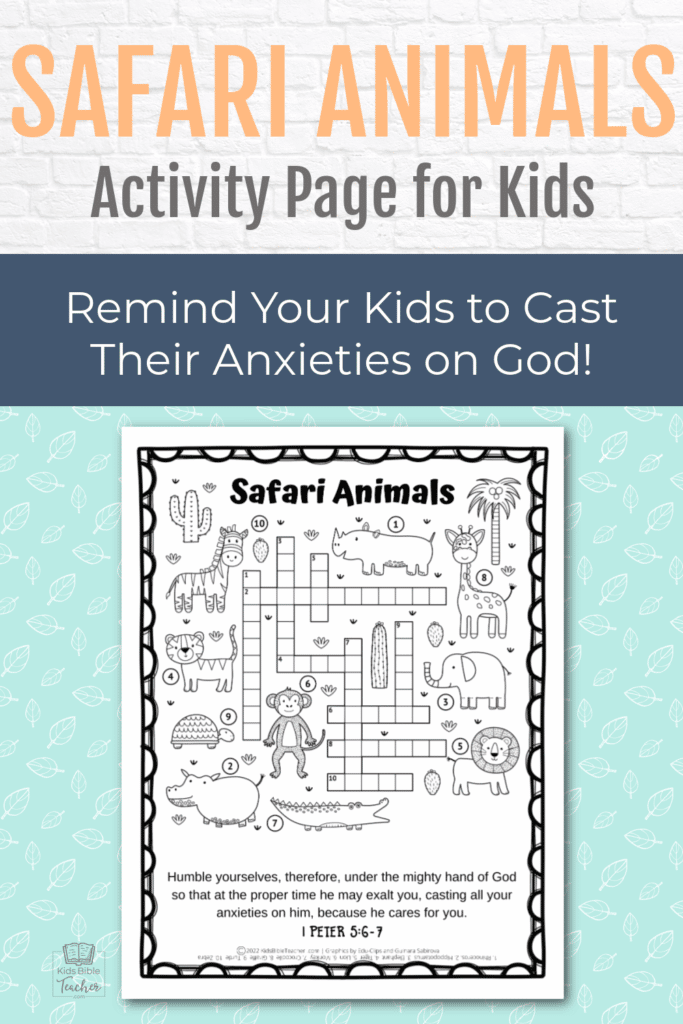 Will you be using these activity pages? If so, I would love to hear what you think of them. Your suggestions and ideas help me to make better products and printables in the the future.
Each one of you is such a blessing to me!
May God bless you!