Whether I am helping my own kids memorize verses or teaching Sunday School, I am always on the look out for super simple projects that will help them. These salvation bookmarks fit that bill perfectly!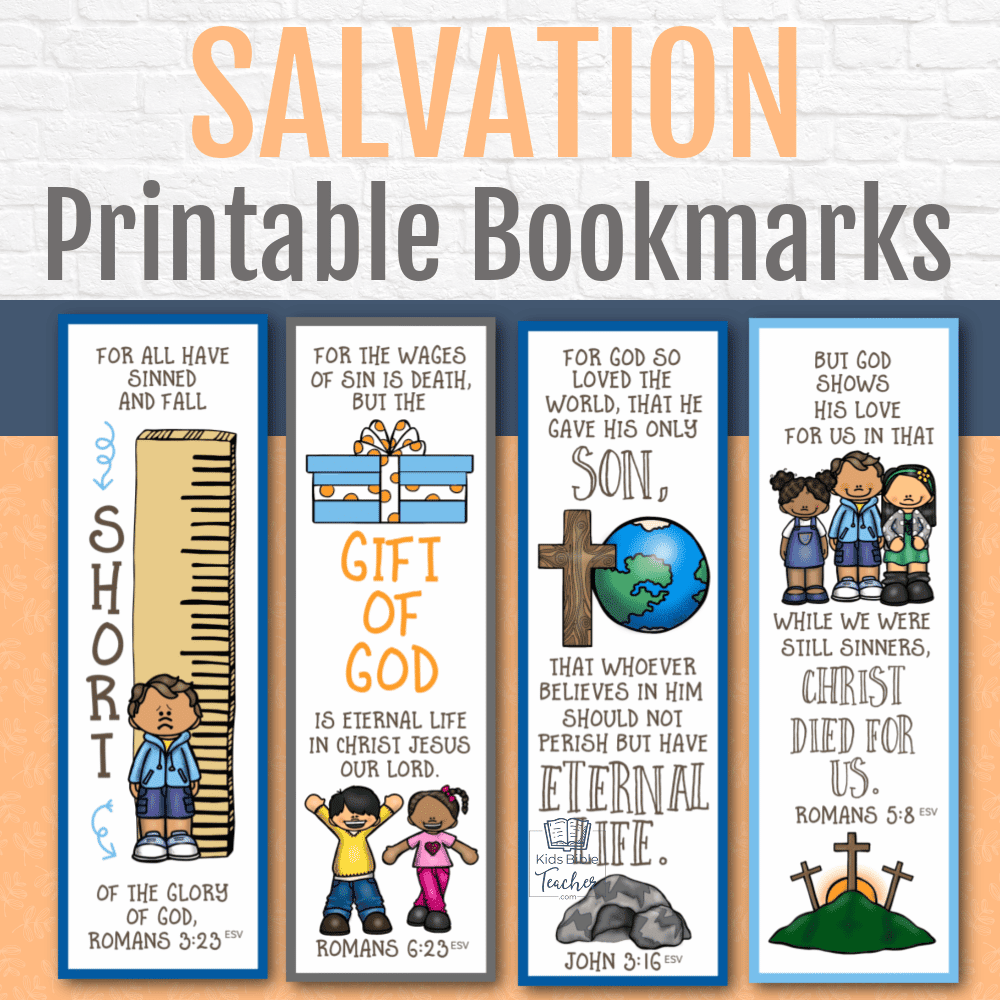 Perfect for both home use or classroom use, these fun salvation bookmarks are easy to print and use. They make a simple craft project when printed in black and white outline. Your kids can cut and color their own bookmarks.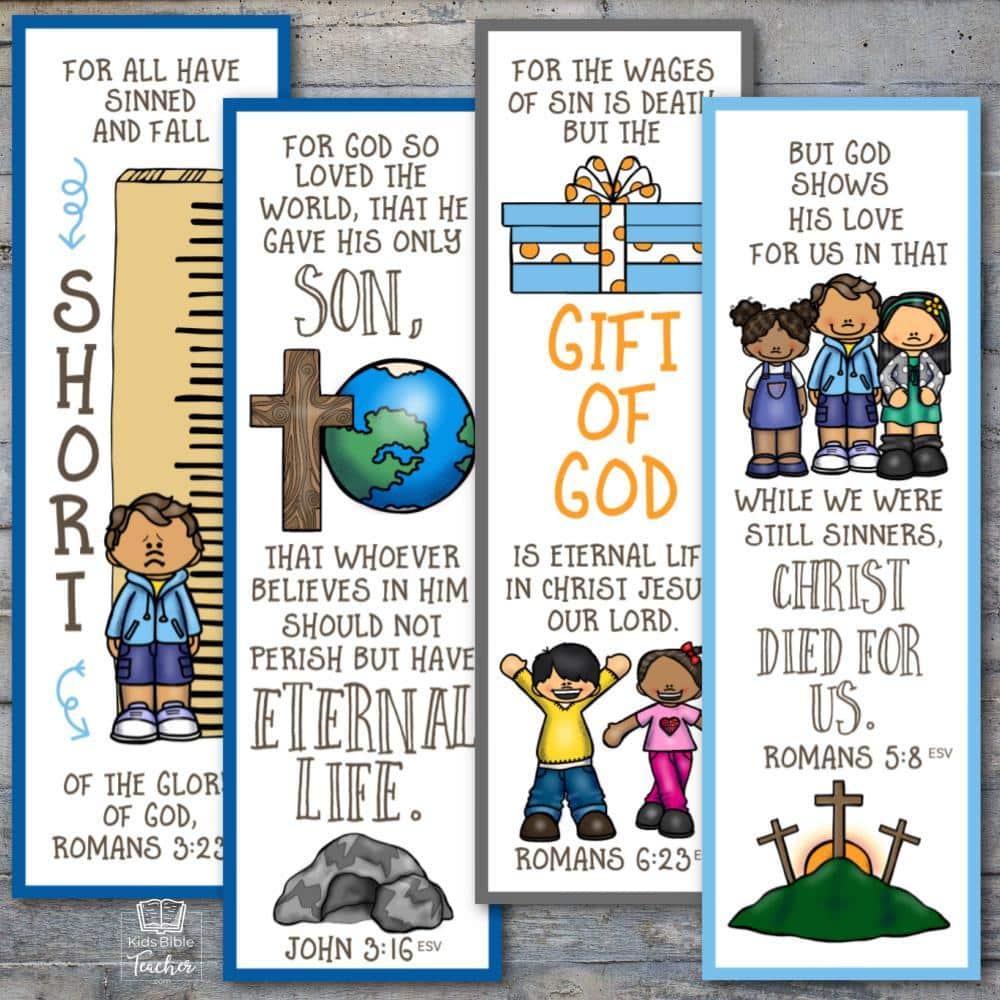 The salvation bookmarks can also be used as a gift for visiting Sunday school students, or even laminated as a special gift for your students or kids.
Or, surprise your child by printing the color bookmarks and slipping them into your child's Bible to mark these important verses.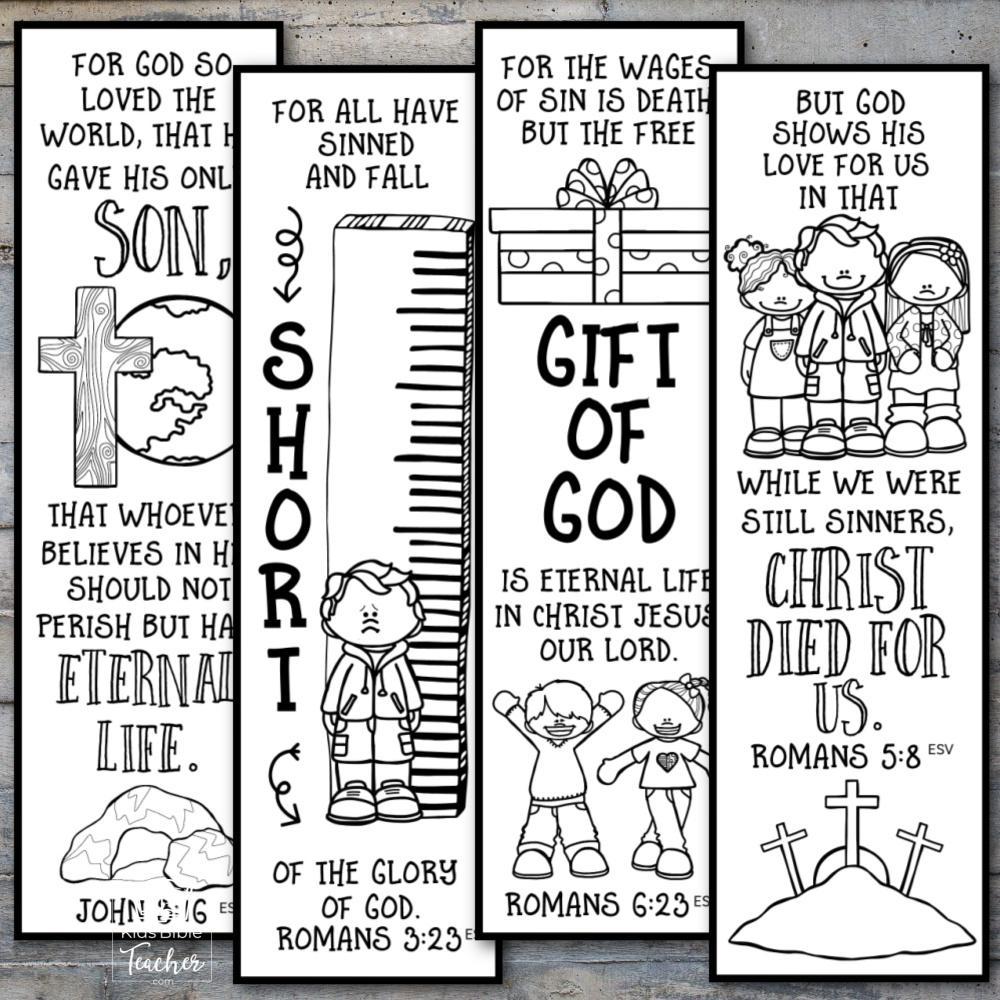 Salvation Bookmarks Verses:
The salvation bookmarks feature the following verses:
Romans 3:23: "For all have sinned and fall short of the glory of God."
Romans 6:23: "For the wages of sin is death, but the free gift of God is eternal life in Christ Jesus our Lord."
John 3:16: "For God so loved the world, that He gave His only begotten Son, that whoever believes in Him shall not perish, but have eternal life."
Romans 5:8: "But God demonstrates His own love toward us, in that, while we were yet sinners, Christ died for us."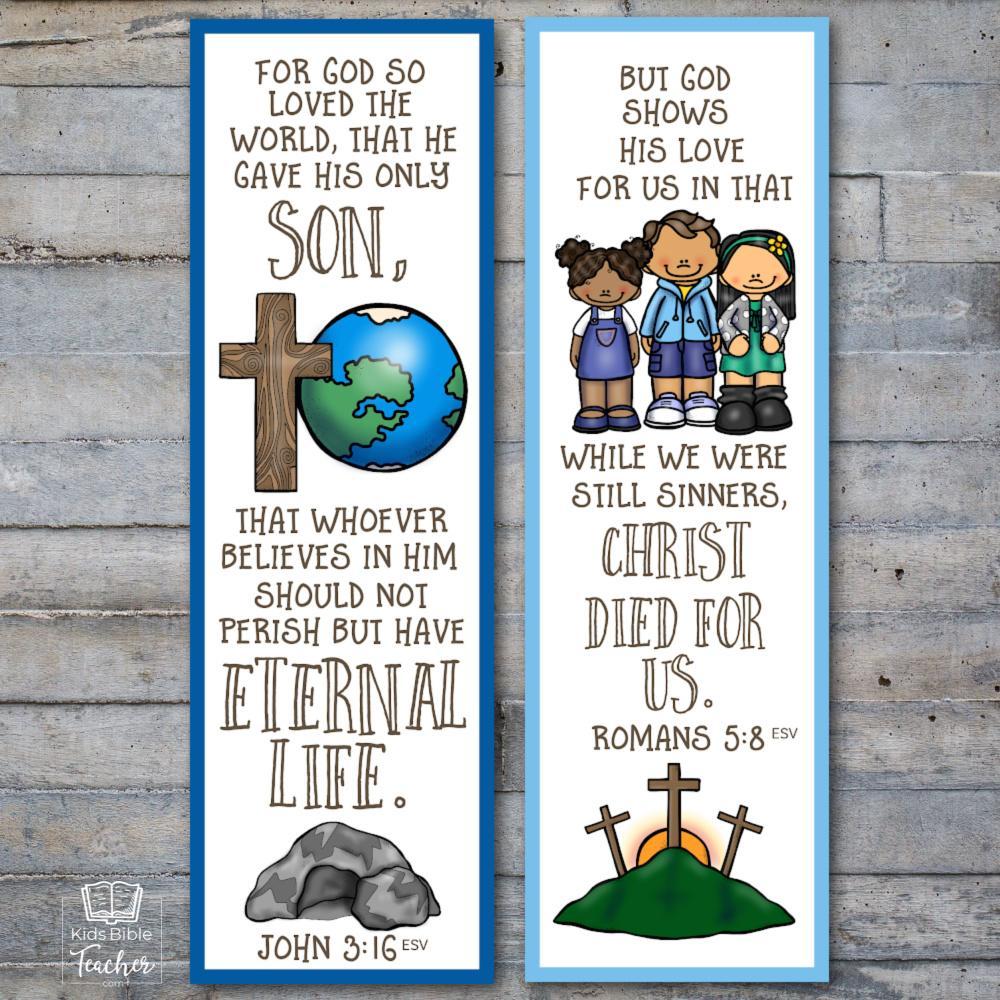 They are available in 5 different Bible translations – NIV, NASB, KJV, NKJV, ESV.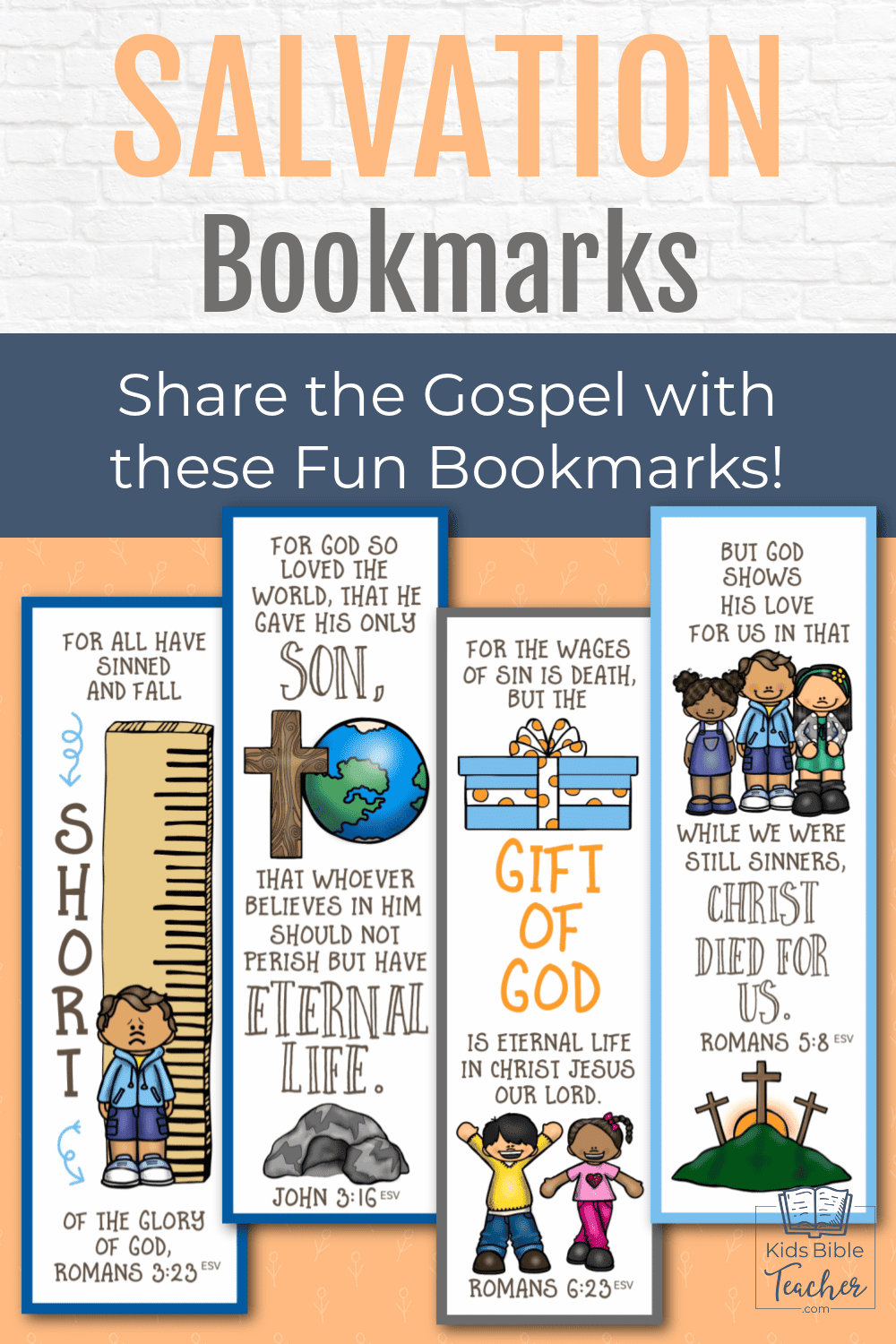 If you use these bookmarks, I would love to hear how it goes. Scroll down to comment and let me know.
May God bless you!