Kids love finger puzzles! Now your kids can have fun making and playing with a finger puzzle while also learning about the story of salvation – with this salvation verses finger puzzle.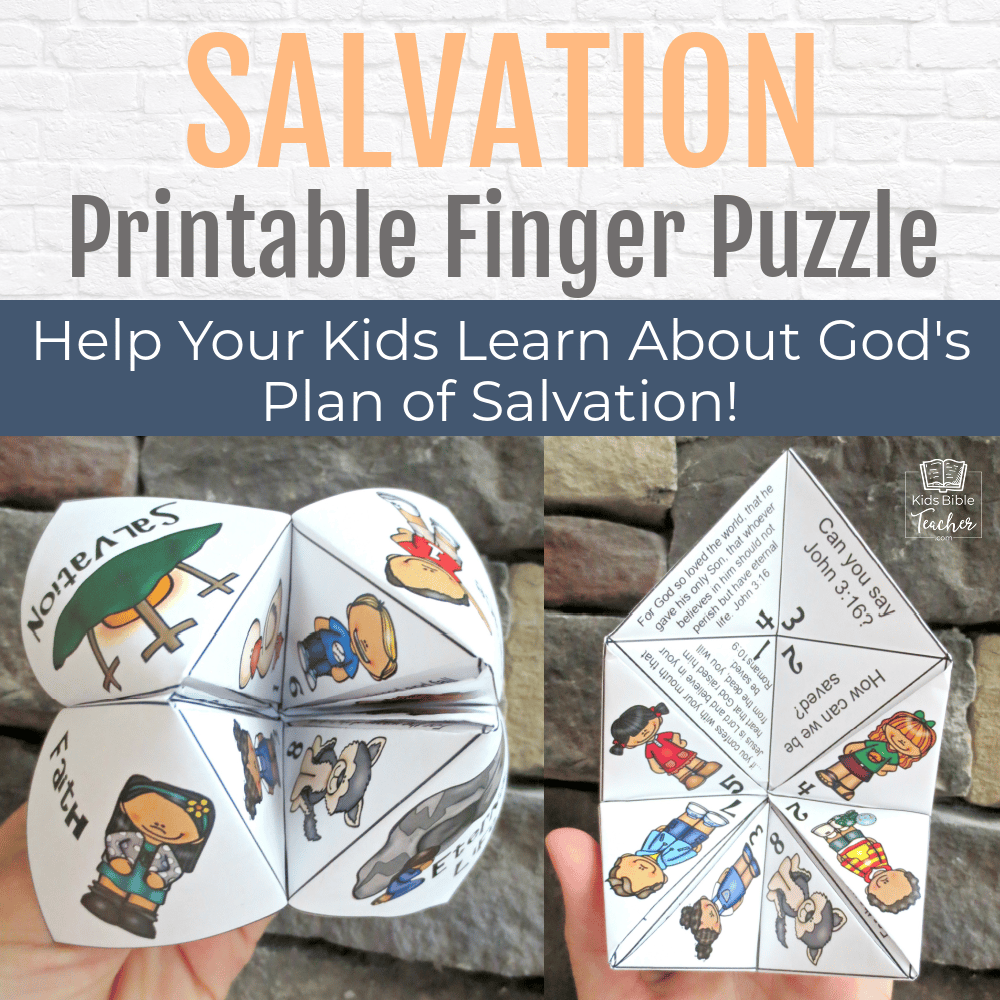 Salvation Verses Finger Puzzle
This adorable Salvation Verses Finger Puzzle is perfect to make with your own kids at home or in a classroom. It would also make a great gift to hand out to kids visiting your church or could be used to encourage kids to memorize verses about salvation. The finger puzzle can be printed in full color or black and white outline (allowing kids to color their own.)

The salvation verses finger puzzle features words to spell on the outside, numbered pictures on the next layer, and Bible-related questions and Bible verses on the inside. The puzzles are available in CSB, ESV, KJV, NASB, NIV, and NKJV Bible versions.
The outside squares feature salvation words to spell while opening and closing the finger puzzle in different directions.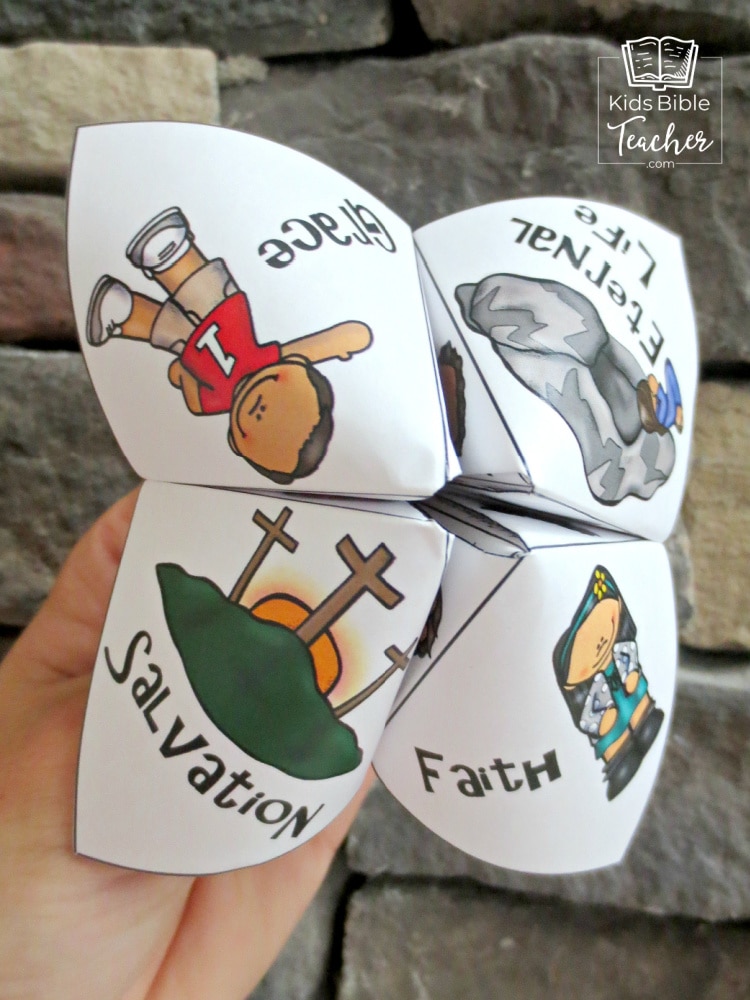 The second layer of triangles features adorable pictures and numbers to choose from. Children can then open and close the finger puzzle in different directions counting up to the number chosen.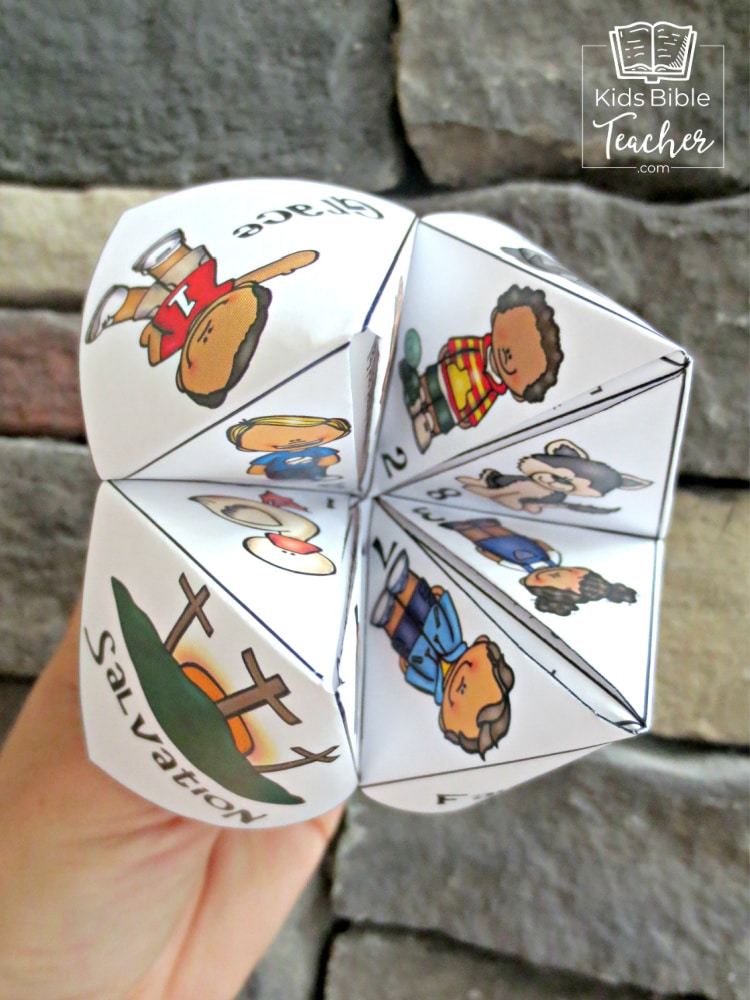 Finally, children can choose a number from 1 to 4, open the flap, and answer the corresponding question or read the verse. The questions and verses are all about salvation.
To play, have your child insert their thumb and index finger from each hand into the flaps in the back. Open and close the finger puzzle in different directions as you spell one of the words from the outer layer.
Then, pick a picture from the inside. Open and close the finger puzzle the number of times indicated on the picture you chose.
Choose one more image. Open that flap and choose a number from one to four. Read the verse or question from the chosen number.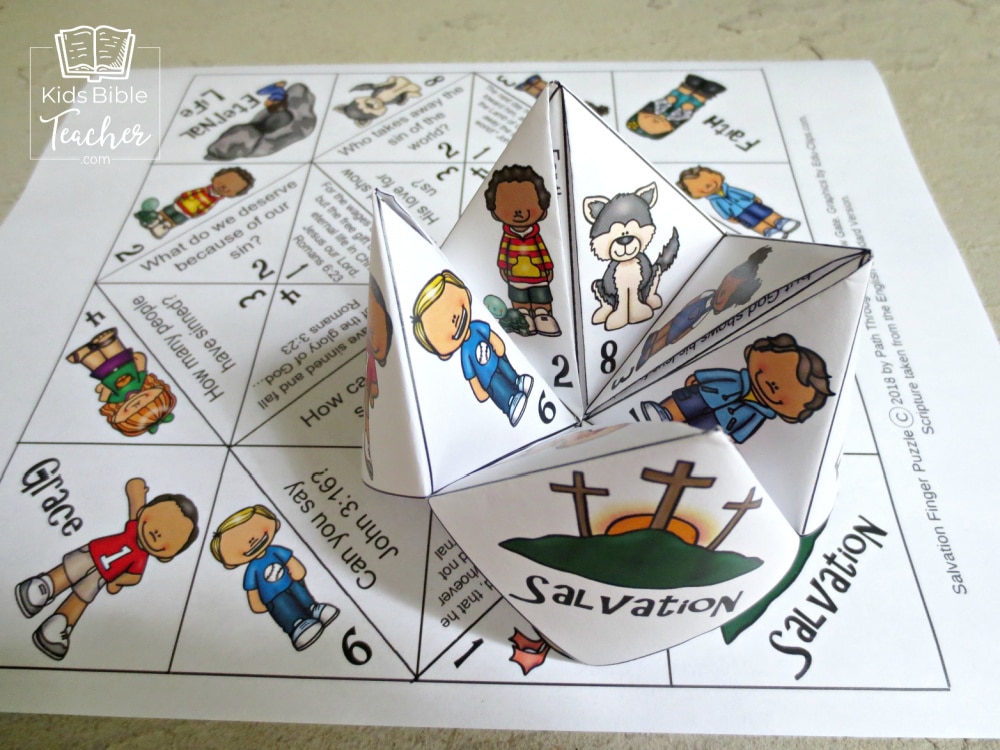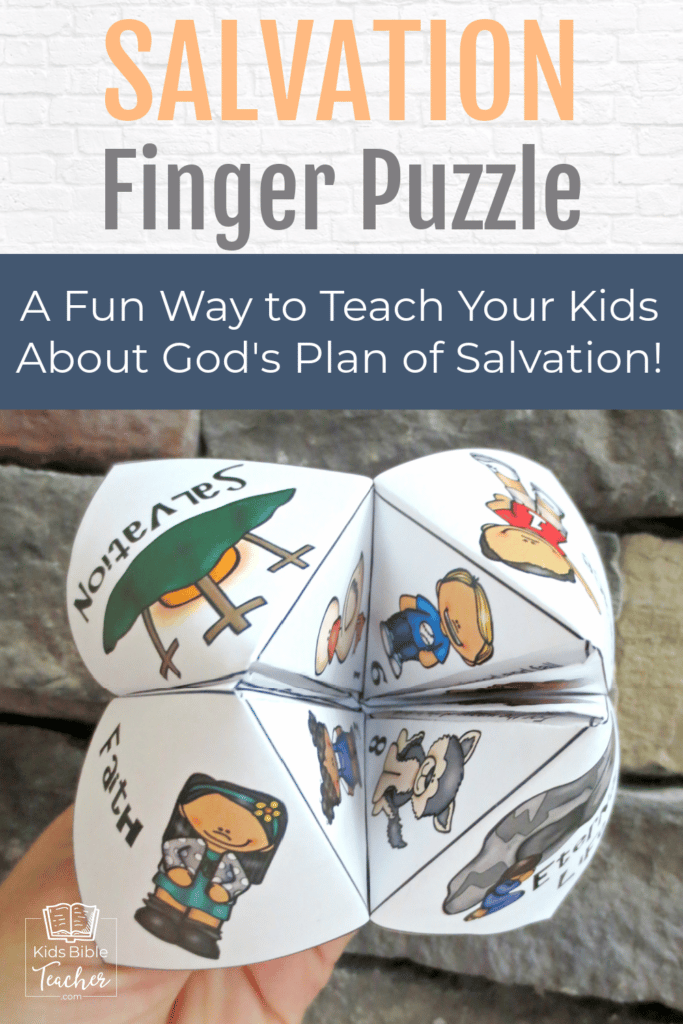 I would love to hear how you use these finger puzzles. Please scroll down to comment.
May God bless you!