It's November. And, November means … Thanksgiving.
I love Thanksgiving – the history, the meaning, the time to slow down and truly thank God for His many blessings.
Unfortunately, Thanksgiving is all too easily swallowed up in our fast-paced lives.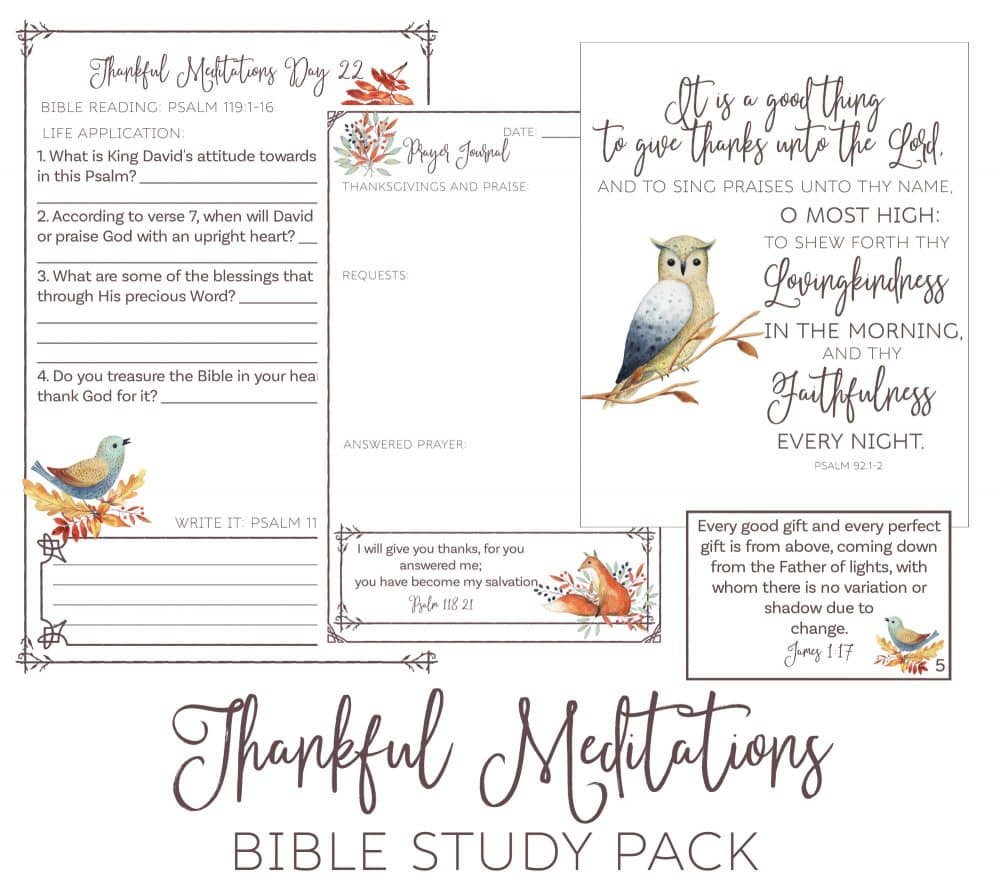 Thanksgiving is quickly becoming nothing more than "turkey day", a day to watch football, or a day to get a head start on our Black Friday shopping.
This year, more than ever, I want it to be different.
In the midst of the crazy busyness of life, an unsettling election, national unrest, and worries – I want to pause and truly thank God.
I want my heart to be tuned to praise and thank God in a way that would glorify Him and turn my heart to the truth.
Which is why I have been working on a Thankful Meditations Bible Study Pack.
This Bible study pack includes 30 days of Bible reading suggestions and questions, 30 small meditation verse cards (great for taping above your kitchen sink), 6 different Prayer Journal pages, and even a gorgeous 8 x 10 printable verse art, perfect for framing.
But, here's the best part: For this week only, November 1 – 8, I am offering two additional 8 x 10 printable verse wall hangings for free with the purchase of the Bible study pack.
I will be opening an Etsy shop soon, and these printables will be sold for $5 each. (In other words, the three frameable prints by themselves are worth $15 – but you are getting the entire Bible study pack and the three prints for $12).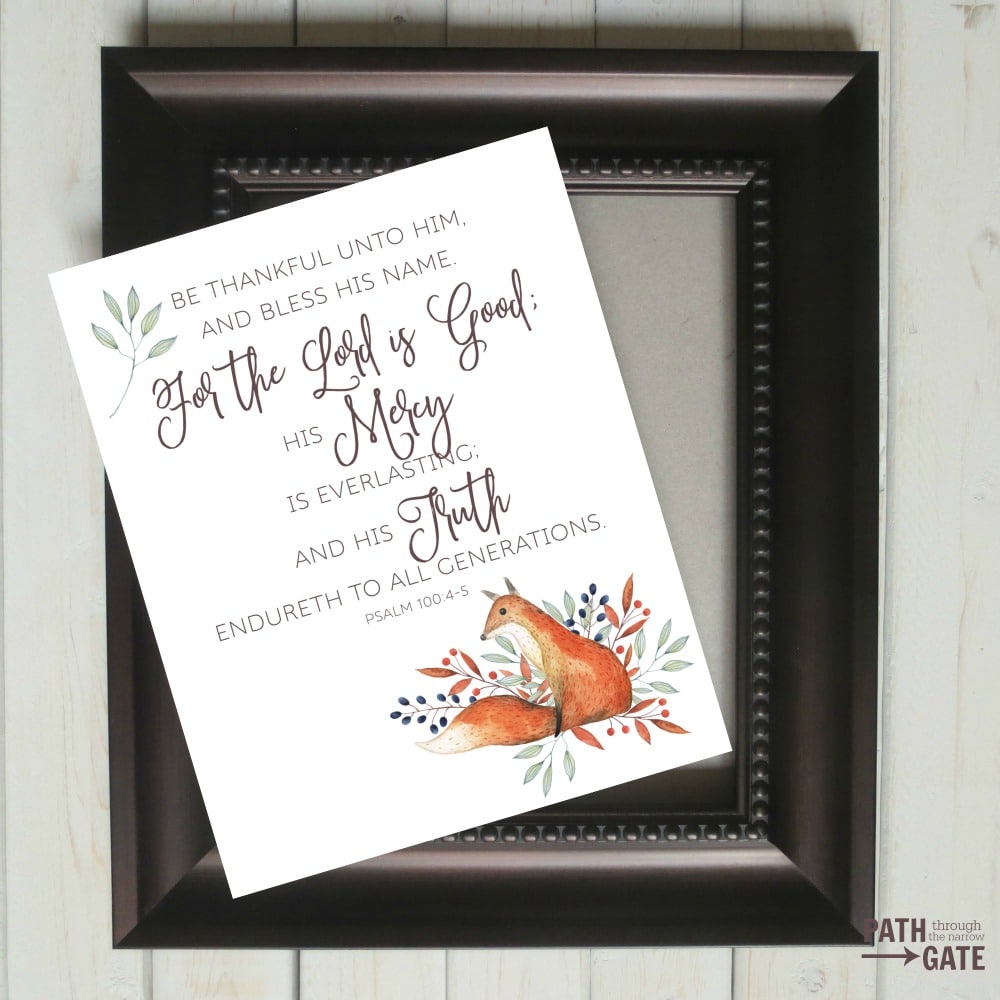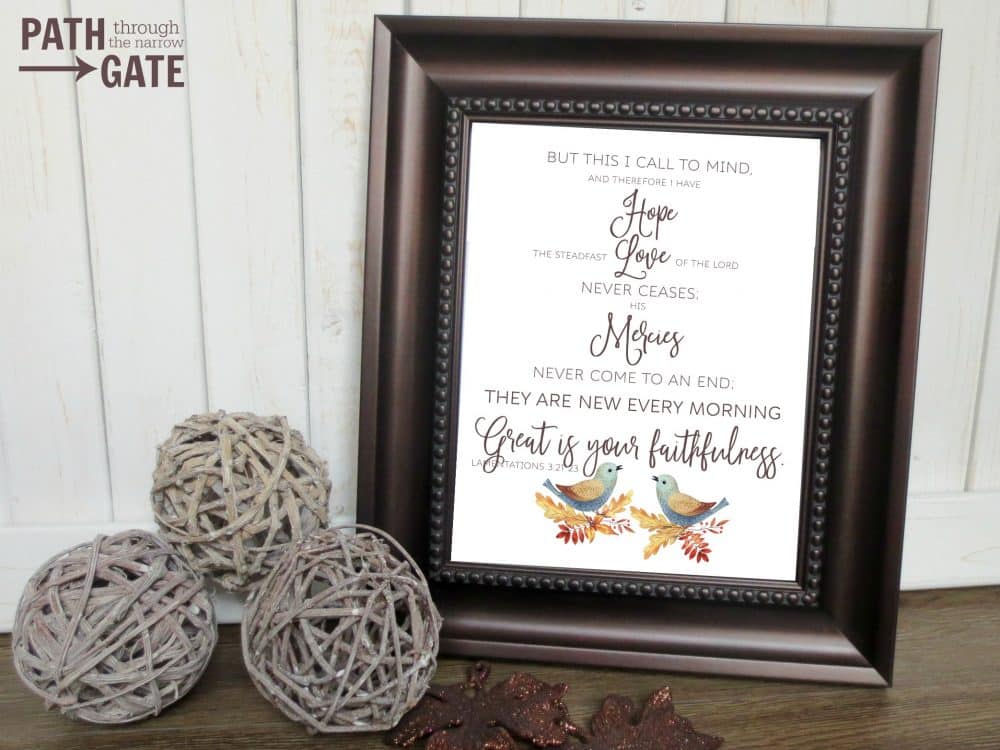 But, this sale price is only good through November 8.
Are you interested in making this November different? Do you desire to intentionally pause each day and offer God the thanksgiving He so richly deserves? This Thankful Meditations Bible Study Pack will help you to do that.
 Click here to learn more and get your copy of this amazing Bible study pack today!