This Fall Leaves Thankful Tree Craft is so easy, but turned out so cute! I love Thanksgiving crafts that encourage thankfulness – the true reason for celebrating Thanksgiving.

Thankful Tree Craft Materials:
A branch or two, if desired
A vase or tall jar, if desired
Leaf Template printed onto 8×11 inch colored paper (You can use scrap booking paper if you cut it to size before putting it through your printer)
String or Tape
Hole punch, if desired
Scissors
Marker, Crayon, or Pencil
Directions:
These leaves print out six to a page. If you have a classroom, you can roughly cut the leaves apart, so each student can cut out their own leaf.
The template includes maple leaves on page one and beech (ash? magnolia?) leaves on page two. The maple leaves are super cute, but the beech leaves will be much easier for little hands if they are doing the cutting (with safety scissors). Choose which leaf style you prefer, then print that page.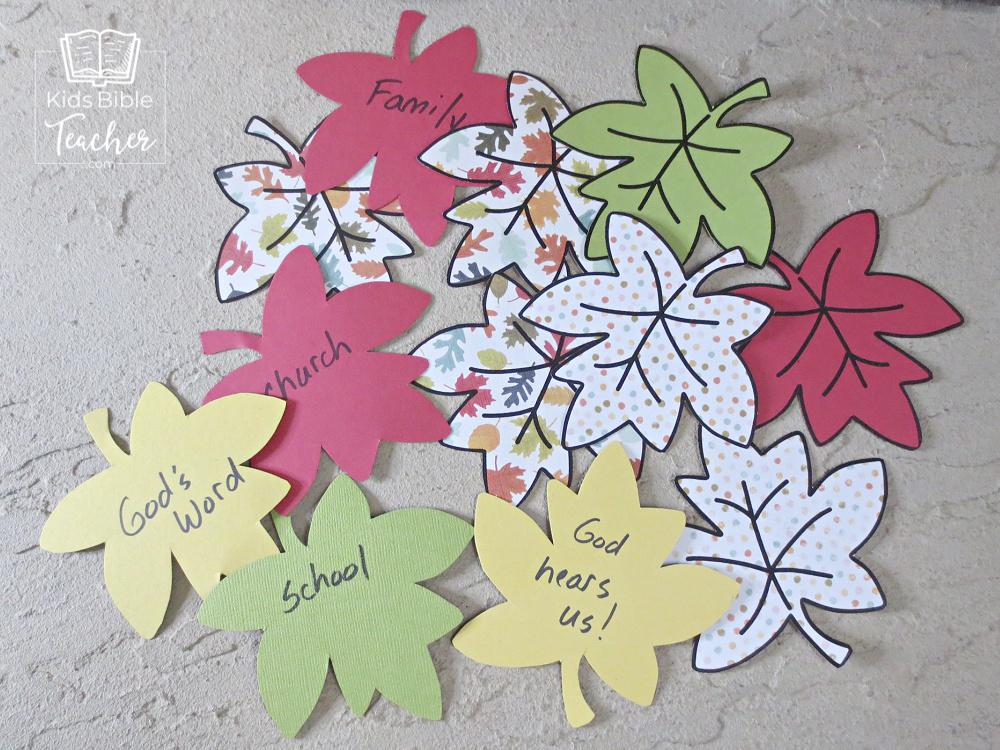 Have your kids cut out the leaves. If your kids are very young, help them with this step.
Have your kids write what they are thankful for on the cut-out leaves. 
Insert the branches into a jar or vase. Use string to tie the leaves to the branches. If you have young children, they may find taping the leaves to the branches to be easier. If you use the beech leaves, you will need to make a small hole in the leaves with a hole punch to tie them up.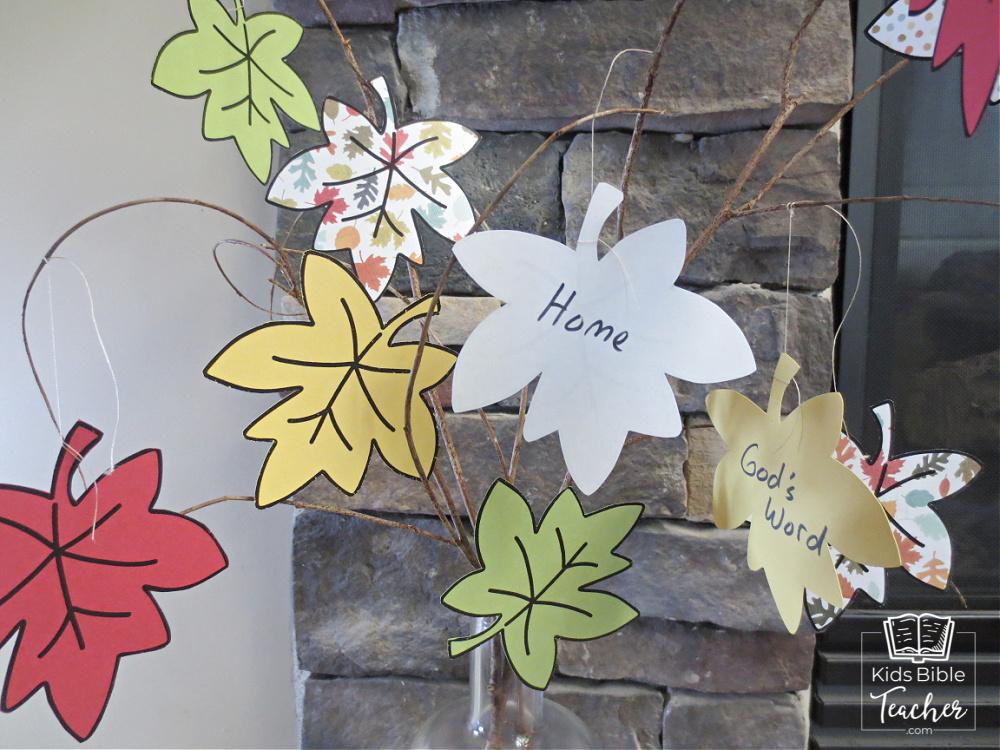 You could also use these leaves along a mantle or covering a wall or bulletin board in a classroom.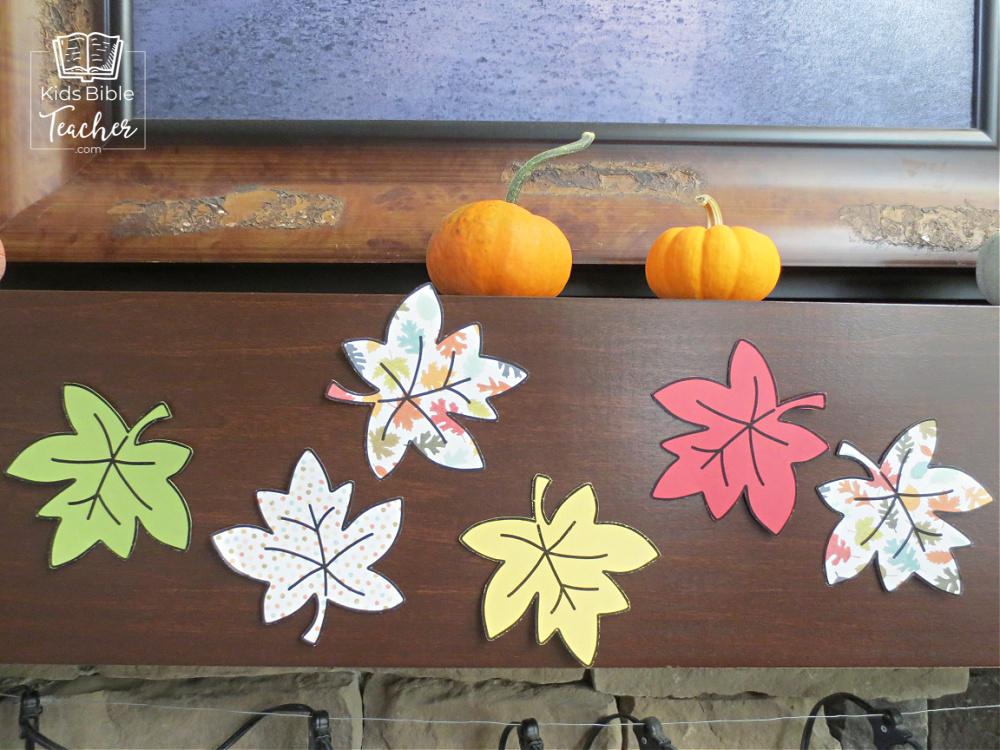 They also look cute on a window!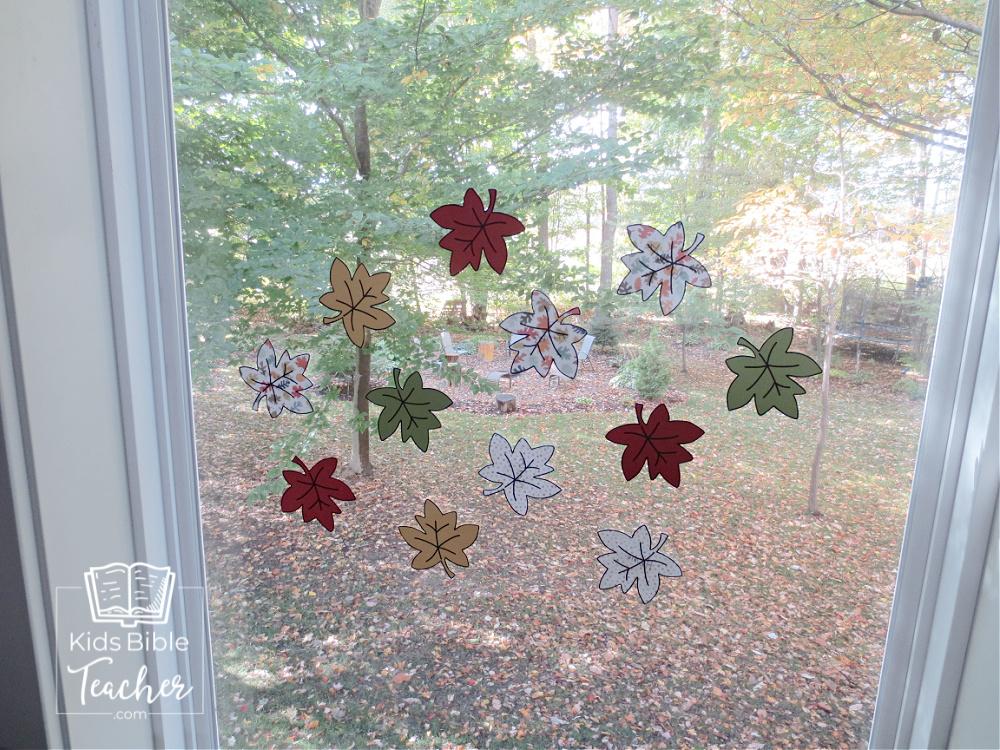 I hope you and your kids truly enjoy this simple craft and have fun thinking about what you are thankful for this season.
If you use this craft, I would love to hear how it goes. Please scroll down to comment! (I would also love to hear of all the different ways that you might use these leaves. I'm always inspired by your creativity!)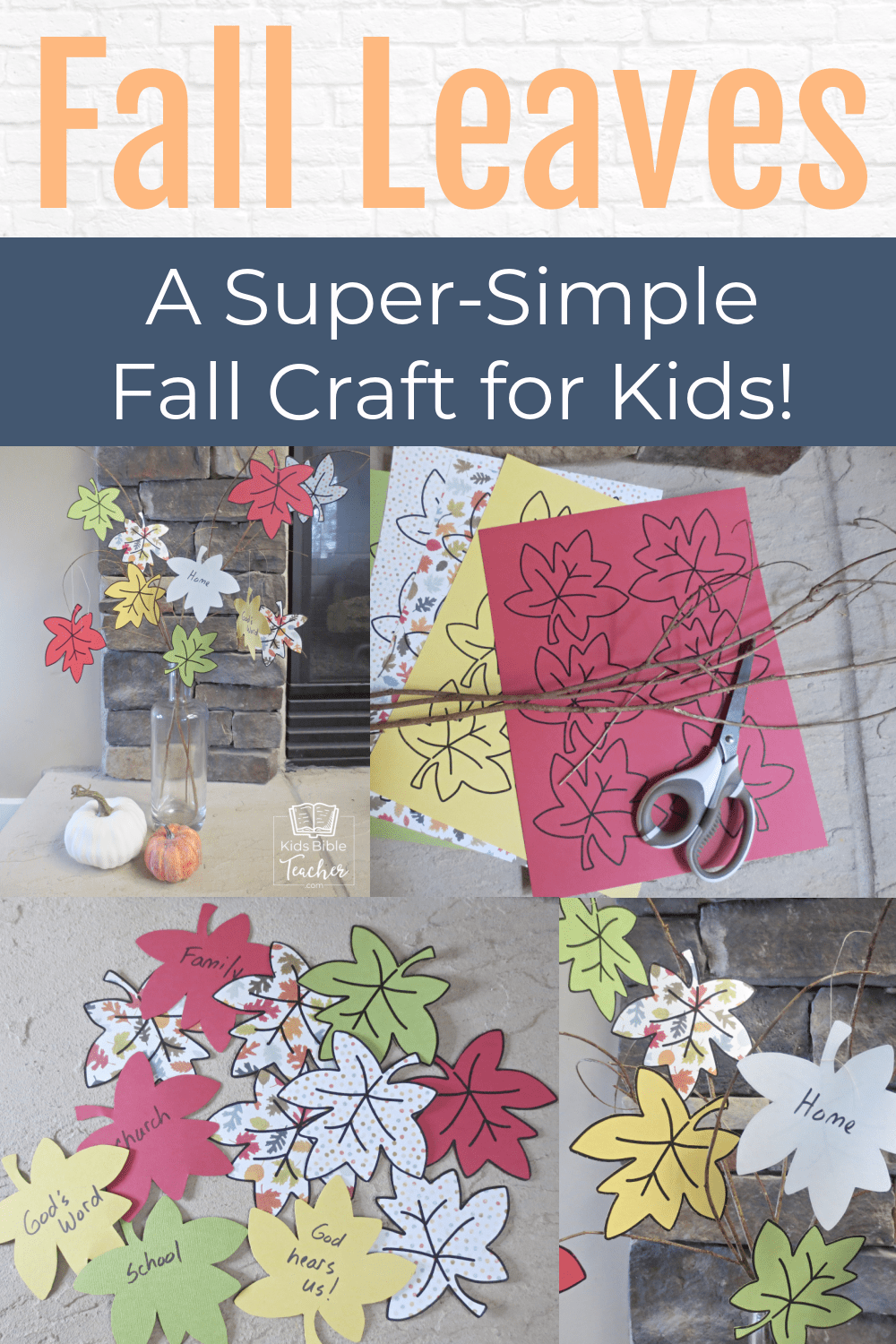 May God bless you!