Here's a friendly turkey who wants to help your kids be thankful. This adorable Thankful Turkey craft is easy to make and fun to play with.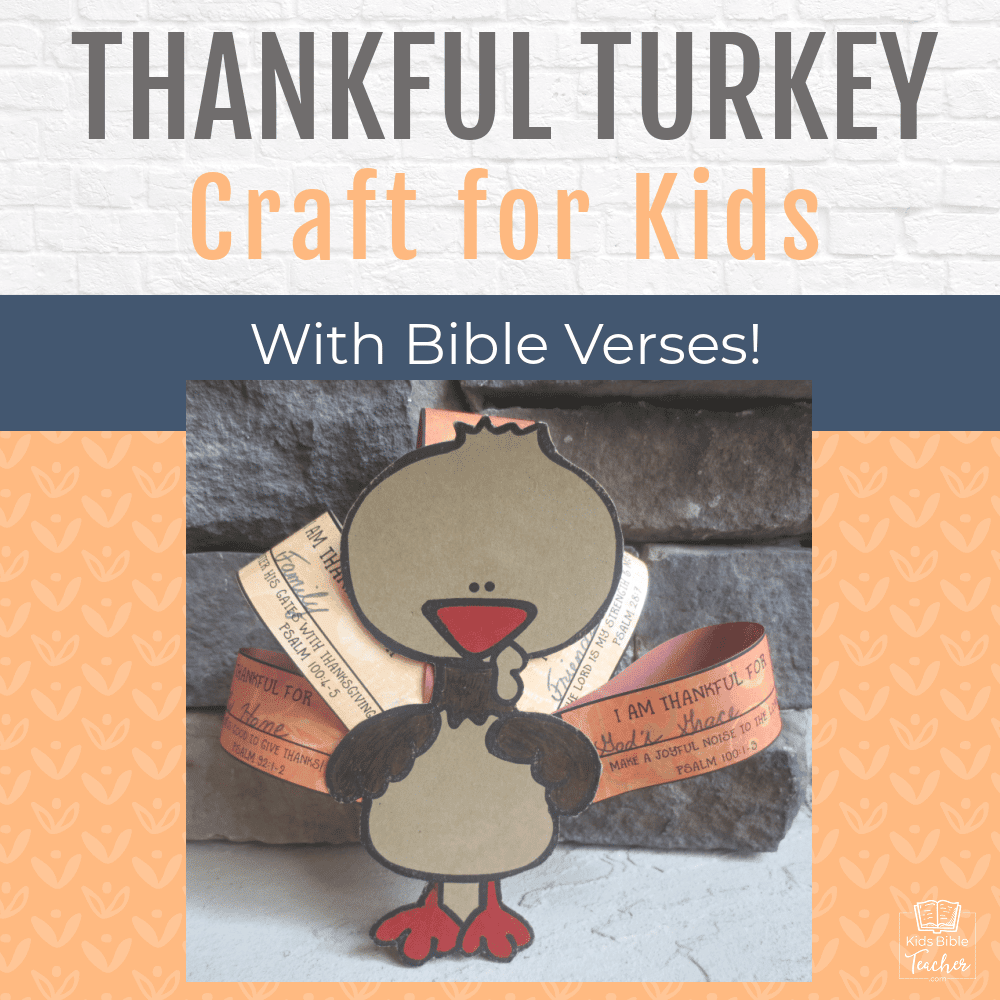 Best part? He reminds us how much we have to be thankful to God for!
Thankful Turkey Craft Materials:
Turkey template printed on 8.5 by 11 inch cardstock or construction paper. You can get your copy by signing up in the box above. (I printed my turkey onto brown cardstock, but you can print it on any color or white.)
"Feather" template printed on 8.5 by 11 inch paper. (You can use regular copy paper for the feathers. I used pretty scrapbook paper. Kids can also color their own feathers as desired.)
Scissors
Markers, crayons, or colored pencils
Glue
Thankful Turkey Craft Instructions
1. Cut out the Turkey Template and the Feathers. (There are two turkeys on the turkey page, but you will only need one turkey per project.)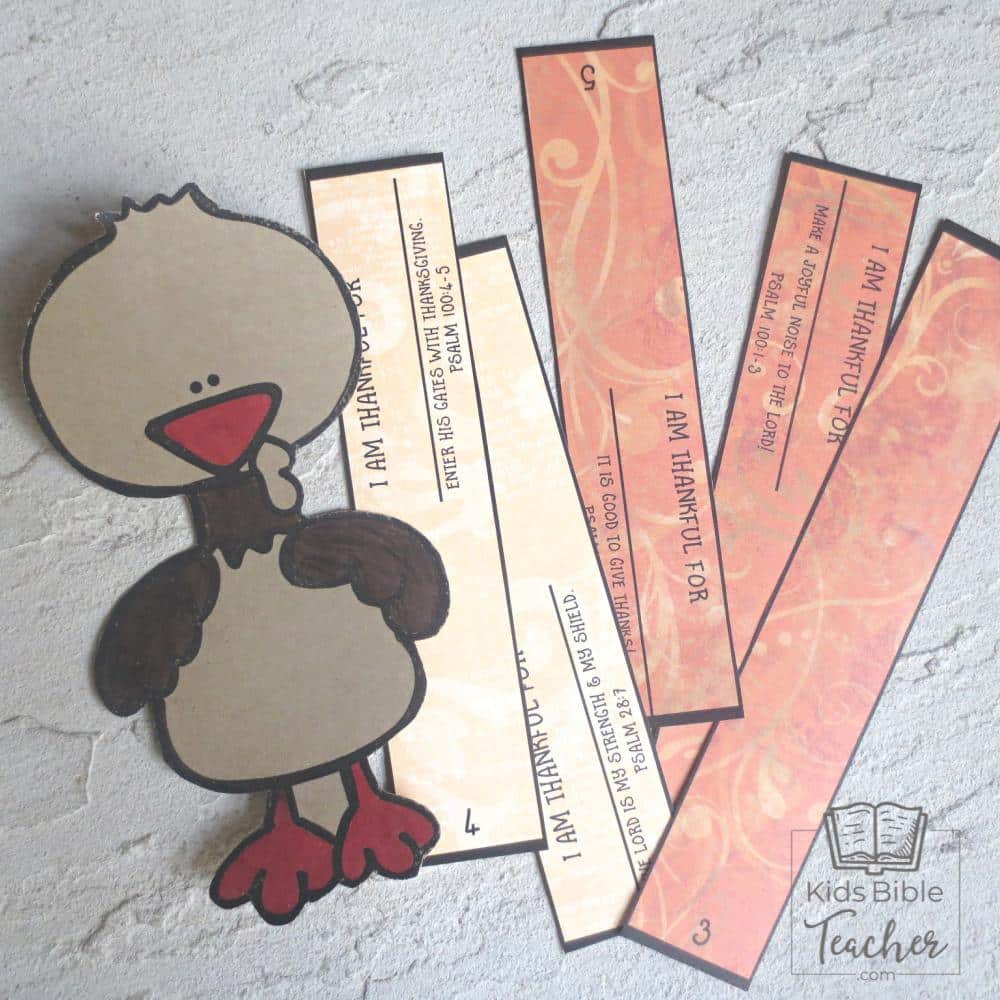 2. Color the turkey and the feathers as desired.
3. Write the things that you are grateful for on the lines on the feathers.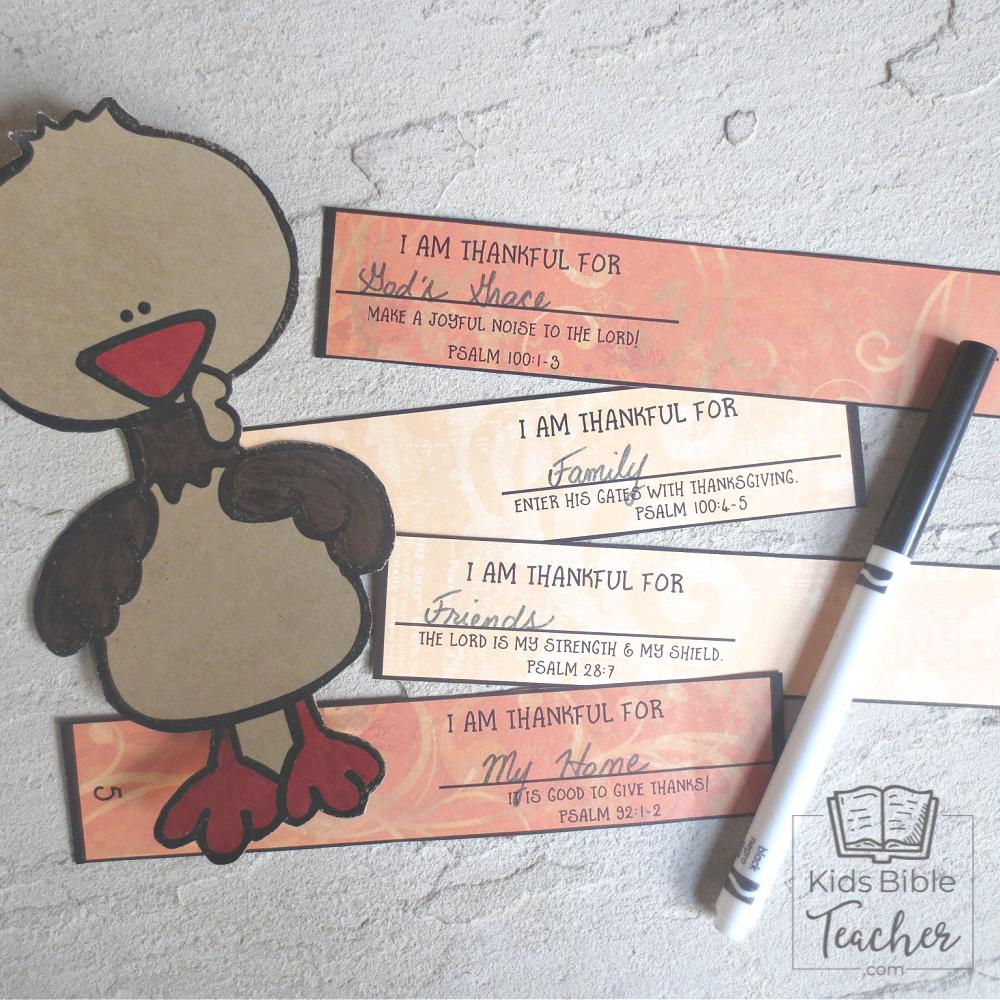 4. Turn your Turkey template over so the backside is facing up.
Take feather #1. Put a little glue on the turkey back. Stick the front of the feather to the back of the turkey, making sure that the words are still showing from the front of the turkey.
Place a small amount of glue on the bottom back of the feather, close to where you glued the feather to the turkey.
Bring the top of the feather down and press it into the glue at the bottom of the feather.
Do not crease or fold the feather. Hold it in place until the glue is dry enough to hold the feather bent over.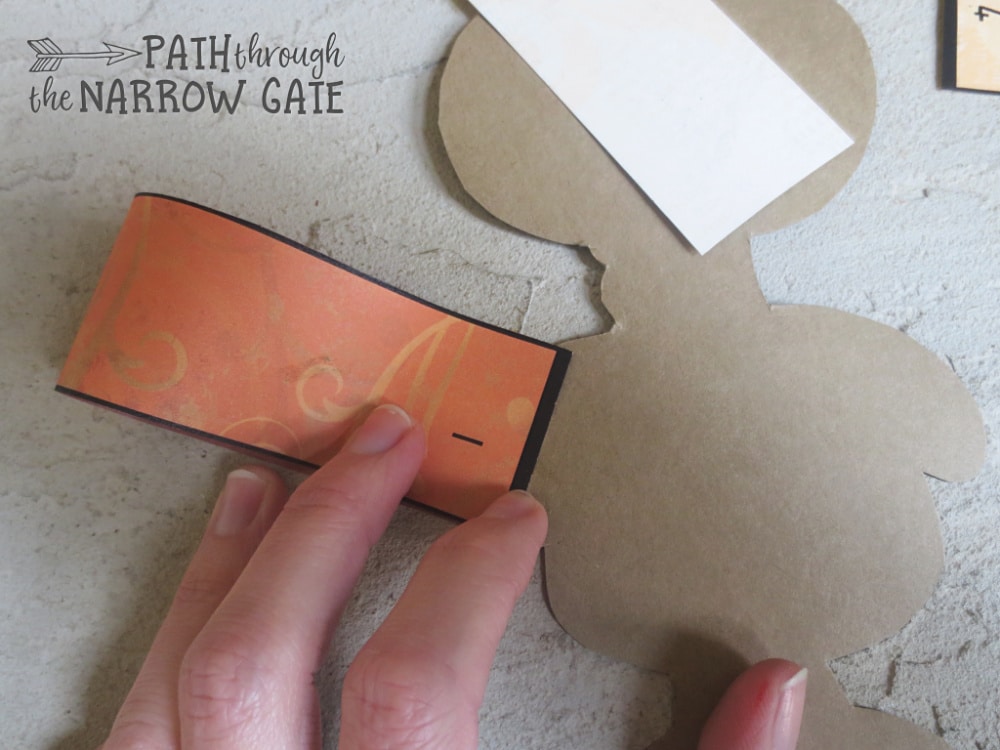 5. Continue working the feathers from the left side toward the right, slightly overlapping the feathers, placing them in order from one to five.
Feather #3 is the longest feather and should be in the middle. You may choose to glue it a little higher so that it can be seen from the front.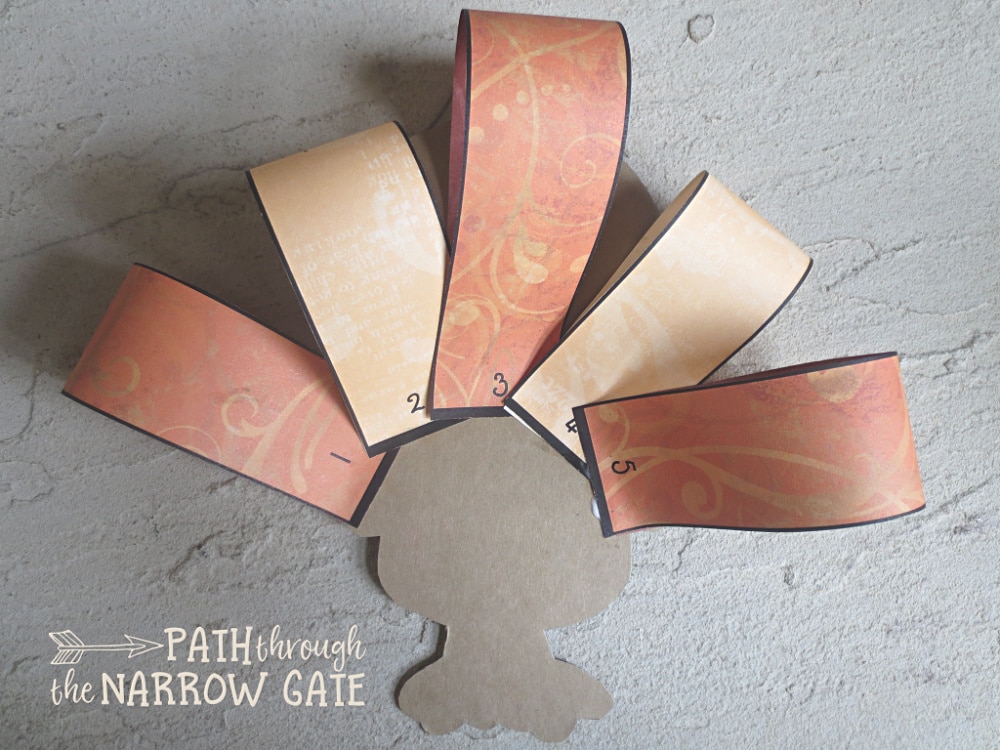 Once the glue is dry, your turkey is finished!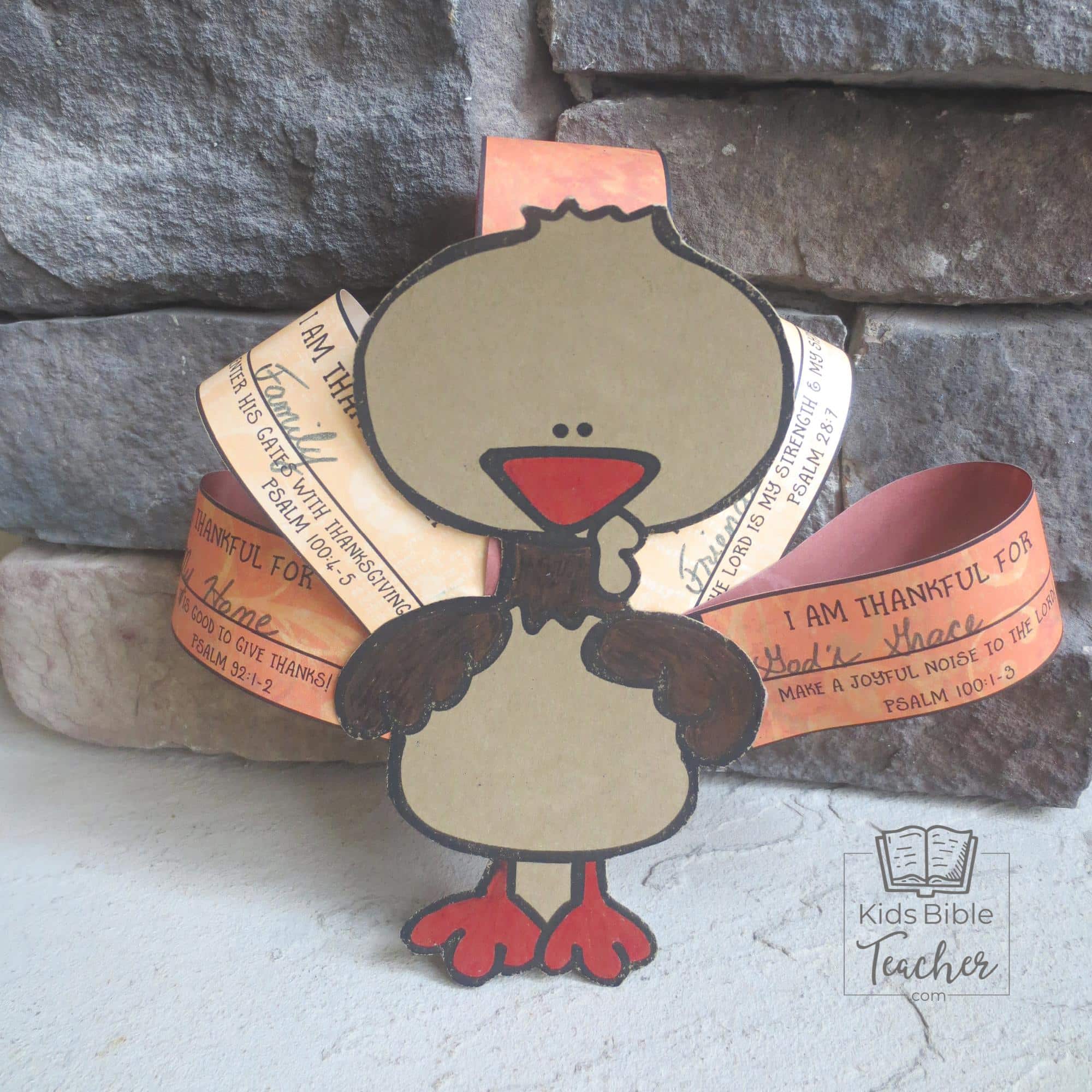 I would love to hear how it goes if you make this Thankful Turkey craft – or if you have any ideas for him.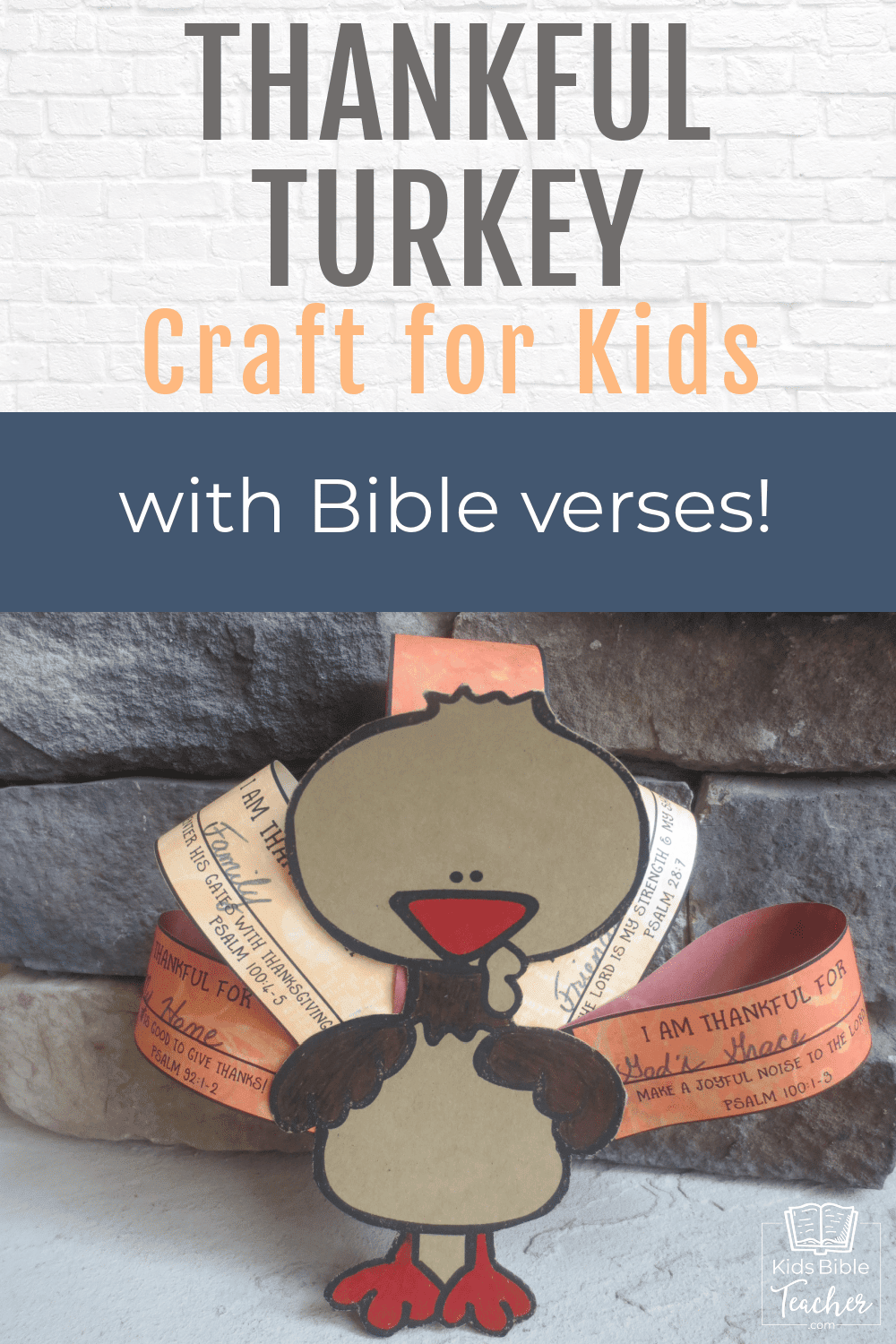 May God bless you!