We're going camping this summer, which got me thinking about flashlights… This "The Bible is My Light" Spinner will serve as a visual reminder to your kids and mine that God's Word is our light in a dark world.

Materials Needed for "The Bible is My Light" Spinner:
One copy of the flashlight page and one copy of the bottom circle page for each student.
Scissors
A paper fastener or brad for each student
Crayons, colored pencils, or washable markers, if desired.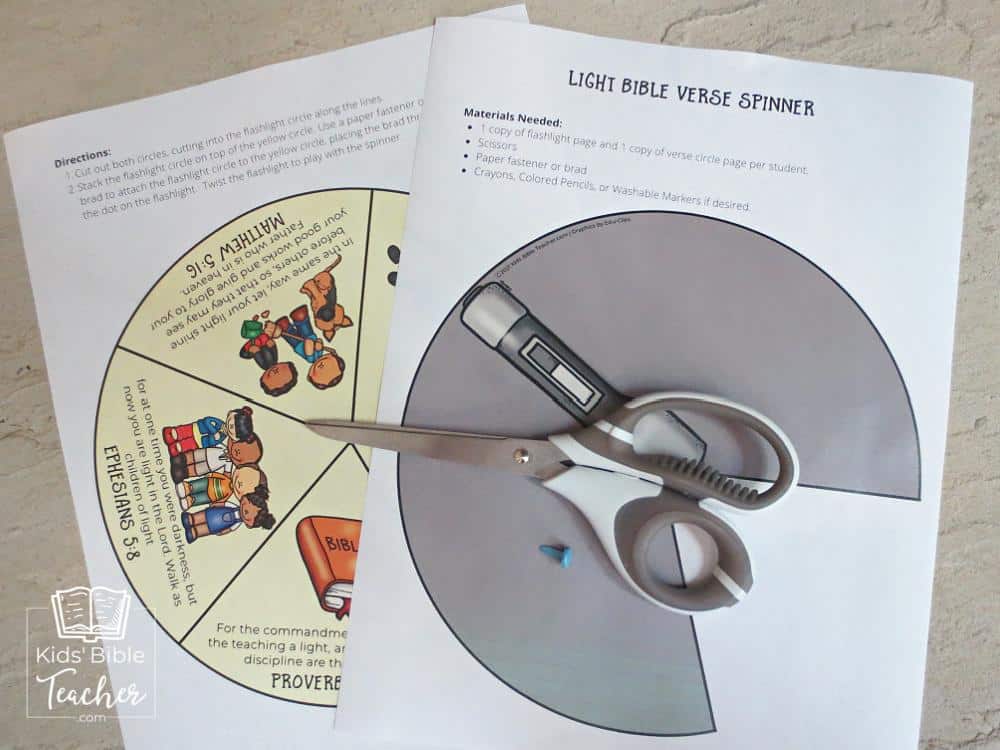 Directions:
Have your kids cut out both circles, cutting into the flashlight circle along the outer lines. (If your kids aren't old enough to manage scissors, have an adult help them!)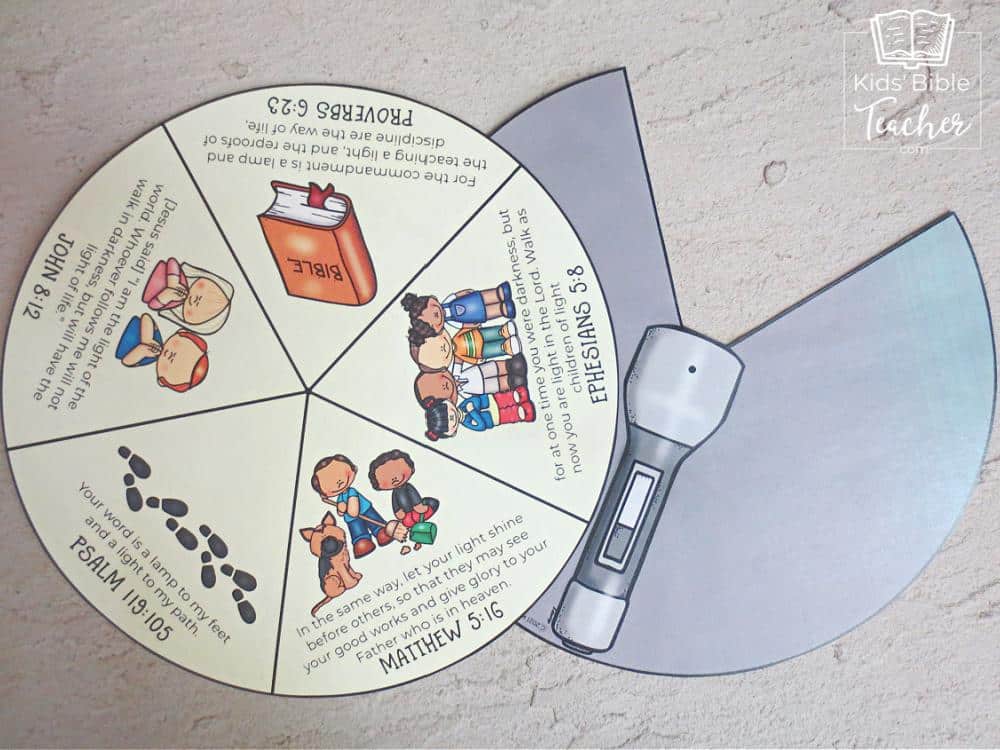 If you students are making the black and white outline version, have them color the flashlight and the pictures as desired. When finished, have them color the circle behind the flashlight a dark gray or black. Have them color the background of the other circle a light yellow.
Stack the flashlight circle on top of the yellow circle. Use a paper fastener or brad to attach the flashlight circle to the yellow circle, pushing the brad through the dot on the flashlight. To make sure that everything is lined up, hold the circles up to the light – you should see that the black dot is directly over where the circle lines intersect on the bottom page.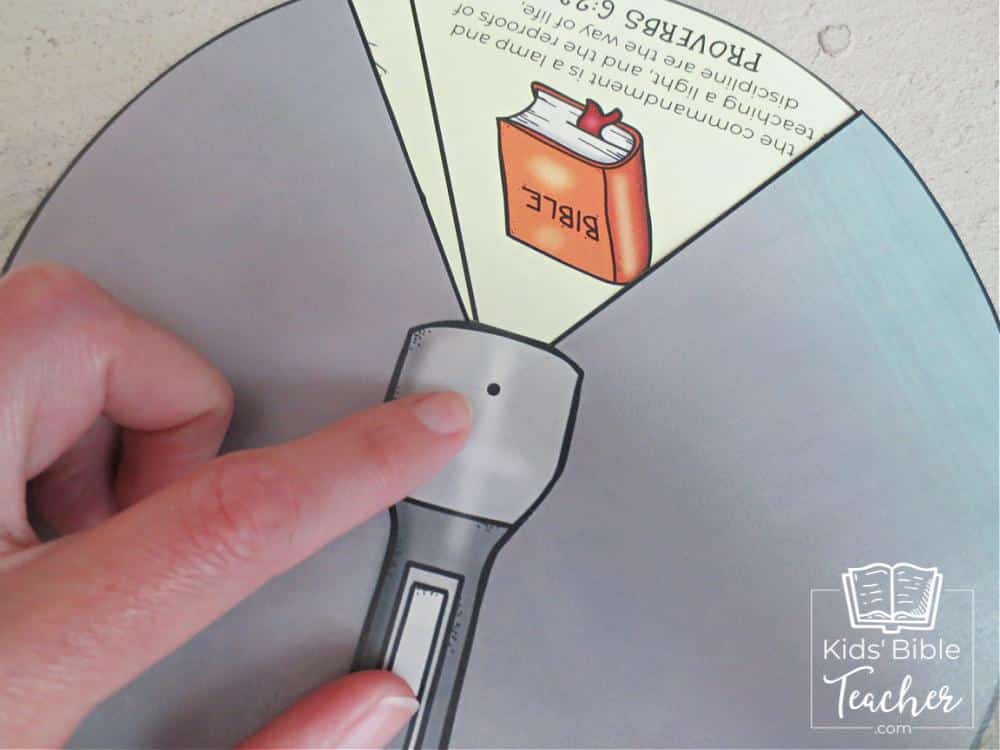 Twist the flashlight to play with the spinner.
Light Spinner Verses
This craft features these five Bible verses:
Proverbs 6:23 – For the commandment is a lamp and the teaching a light, and the reproofs of discipline are the way of life.
John 8:12 – Again Jesus spoke to them, saying, "I am the light of the world. Whoever follows me will not walk in darkness, but will have the light of life."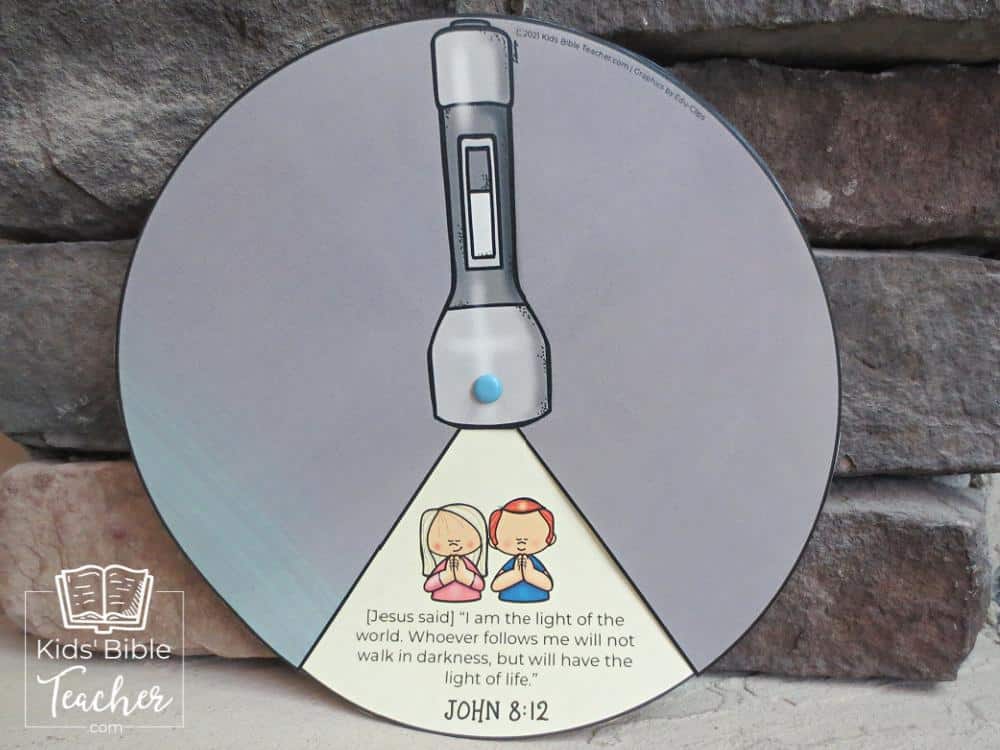 Psalm 119:105 – Your word is a lamp to my feet and a light to my path.
Matthew 5:16 – In the same way, let your light shine before others, so that they may see your good works and give glory to your Father who is in heaven.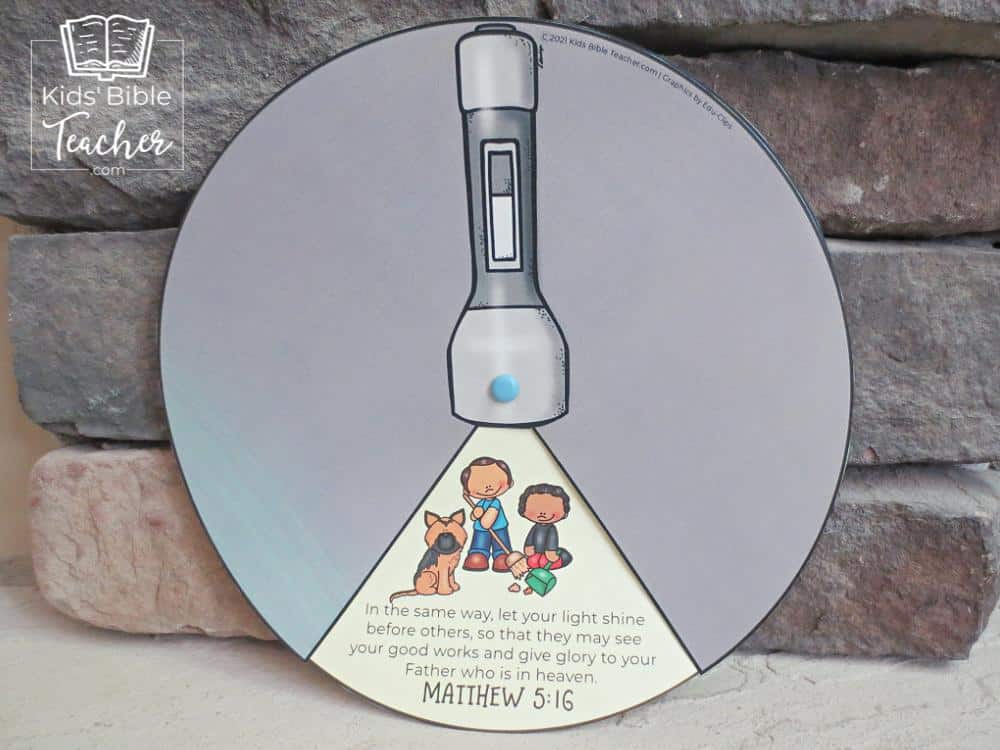 Ephesians 5:8 – for at one time you were darkness, but now you are light in the Lord. Walk as children of light.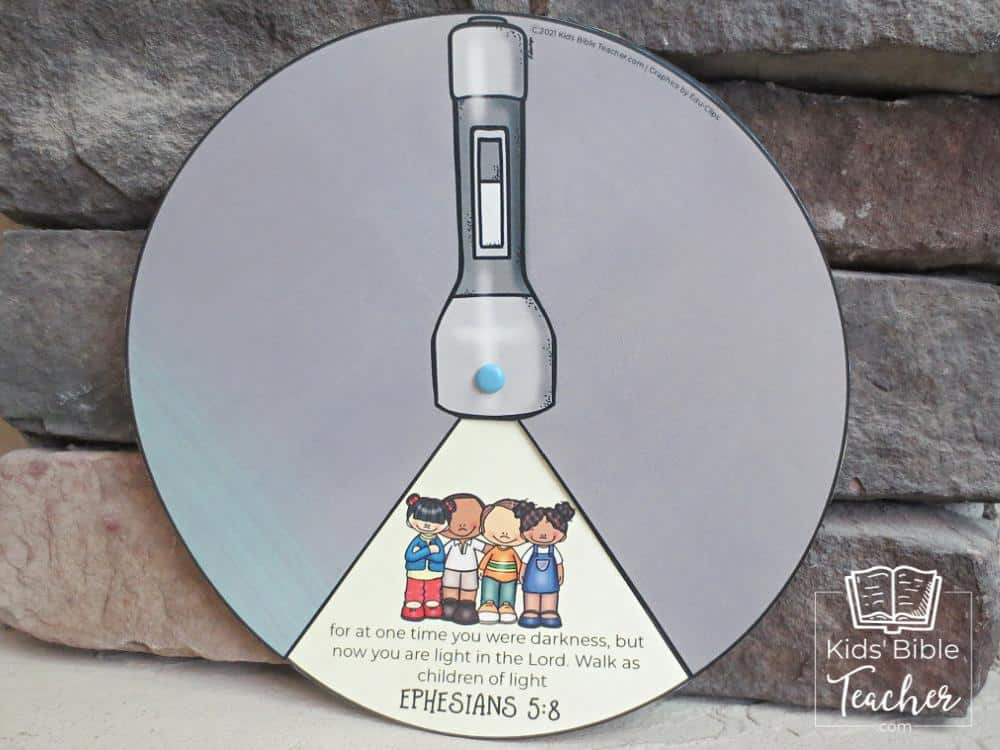 Will you be using this "The Bible is My Light" Spinner? If so, I would love to hear how it goes! Please scroll down to comment.
May God bless you!