In Philippians 4:8-9, God tells us what kinds of things we should be thinking about. Help your kids discover what God says we should be thinking about with these Think About These Things Activity Pages.
Philippians 4:8-9 says, "Finally, brothers, whatever is true, whatever is honorable, whatever is just, whatever is pure, whatever is lovely, whatever is commendable, if there is any excellence, if there is anything worthy of praise, think about these things. What you have learned and received and heard and seen in me—practice these things, and the God of peace will be with you."
The Think About These Things Activity Pages come in three levels. In level one, your kids will be able to color the simple picture.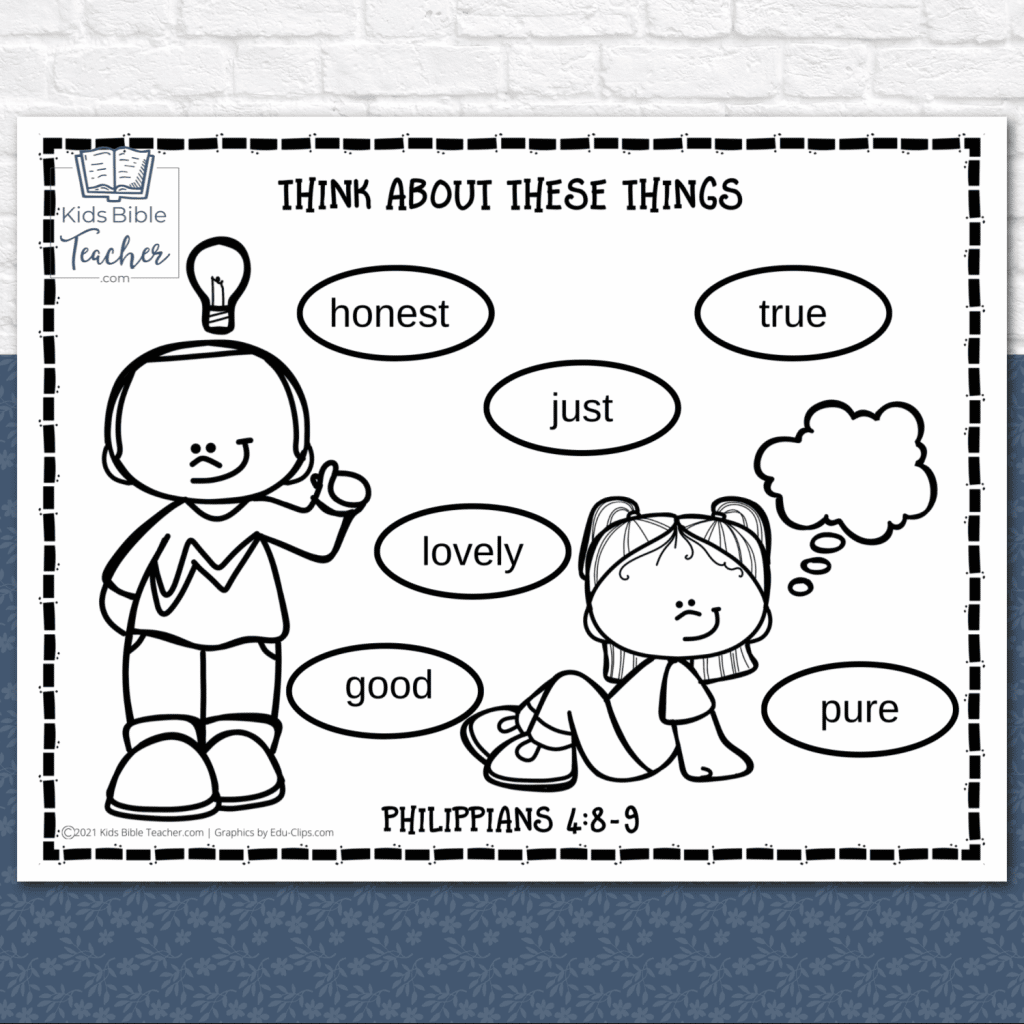 Level two is a picture puzzle. Your kids will cross off all the animals that live in water. When they are done, they will use the remaining letters/animals to discover what kinds of things God wants us to think about.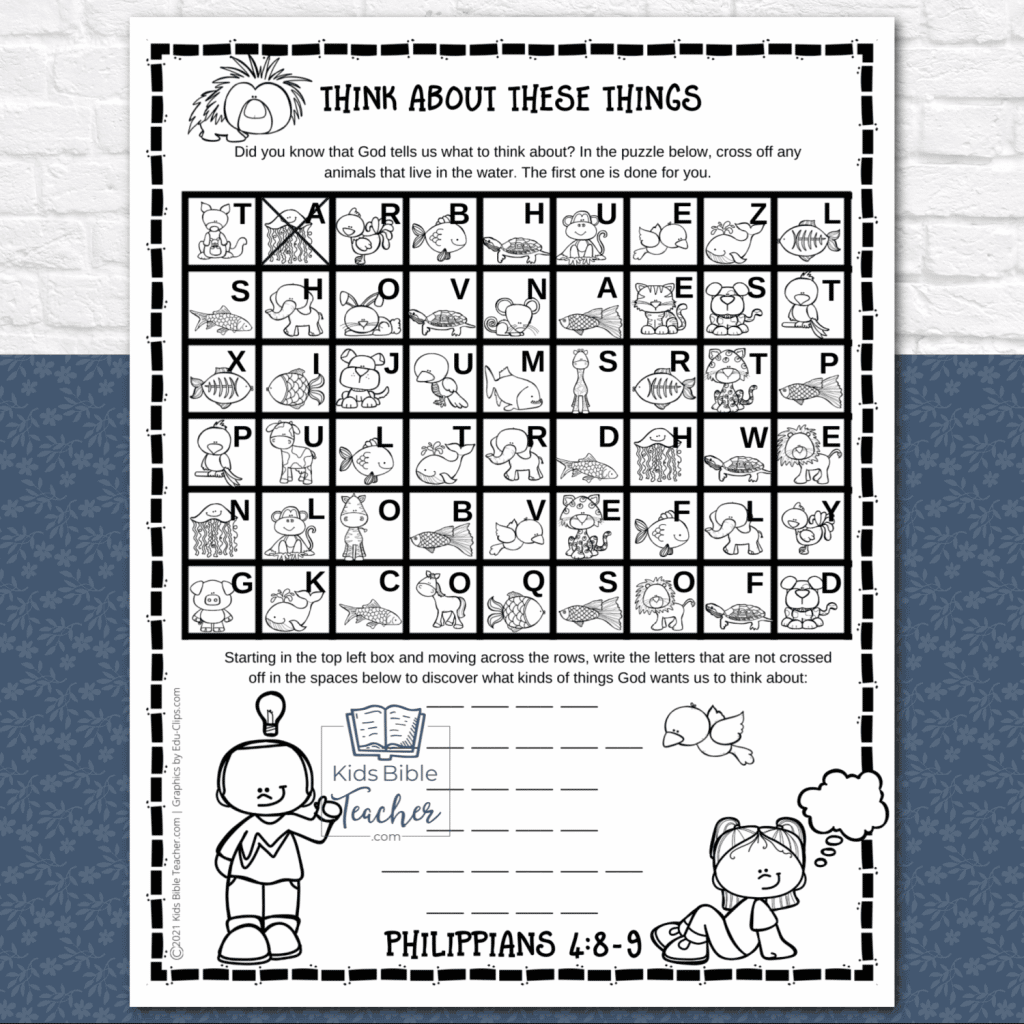 In the hardest level, your kids will find the words in the word search, then use the uncircled letters to solve the word puzzle.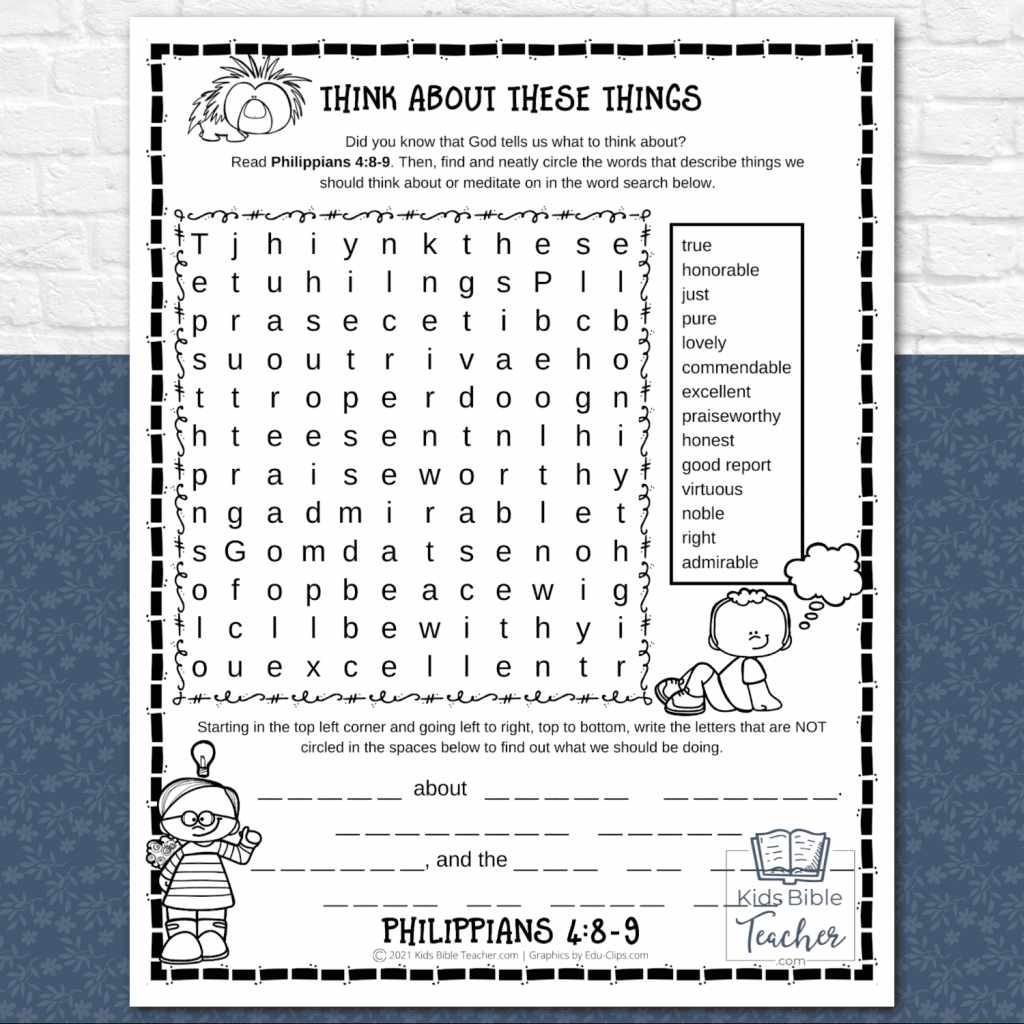 These activity pages can be used with all different Bible versions. To download your own copy, click the link below. Then, print the page or pages that you would like to use.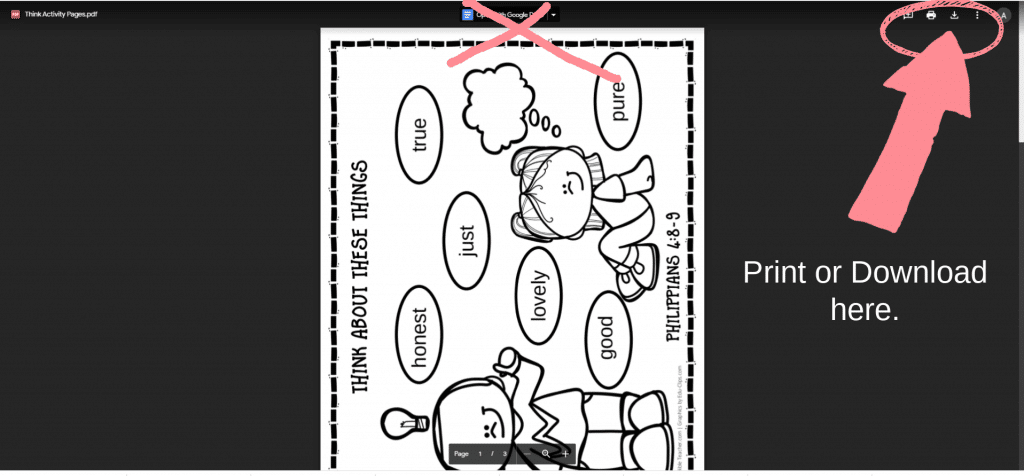 Whether you need a last minute Sunday School time fillers, want to welcome kids into your church service by including an insert in a bulletin, looking for a way to keep kids entertained during a potluck dinner, or looking for creative ways to teach your kids from the Bible at home, these activity pages are perfect! Give them a try today!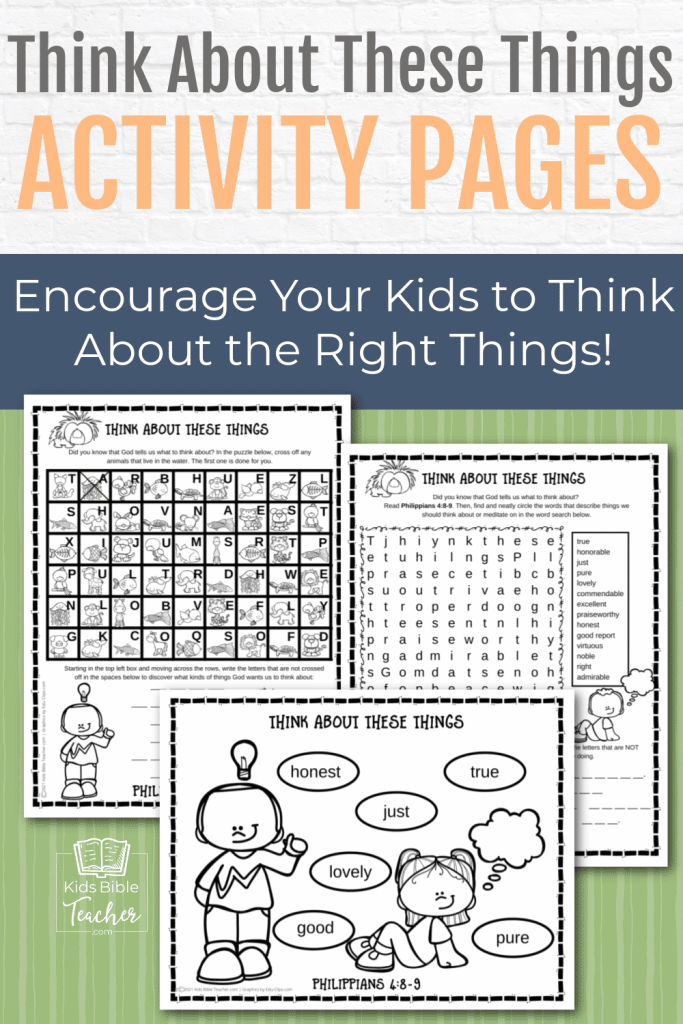 If you do use these, I would love to hear how it goes! Please scroll down to leave a comment.
May God bless you!