I have to admit, I took the transgender bathroom letter from President Obama pretty hard last week.
I am worried about a culture and a government that are willing to put the safety of children aside in order to accommodate a handful of people.
I am deeply concerned about a government who thinks it has the right to dictate policy to local school districts.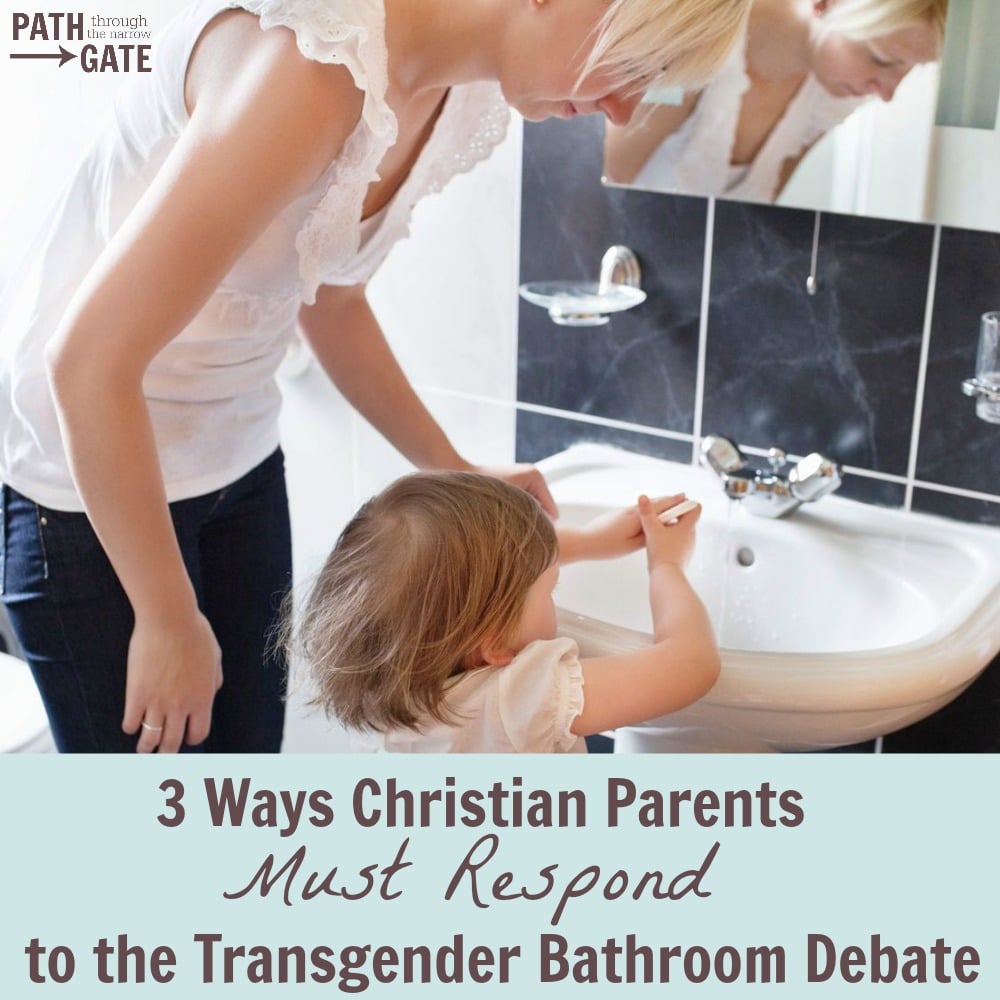 I am grieved by the plight of transgender people who are caught in the middle of this debate, at risk themselves in so many ways, and desperately needing God's truth and love in their lives.
And, of course, as a mother I want to hold my children close and keep them safe and innocent. I don't want them to be put at risk in any way.
How can we, as Christian parents, respond to the transgender bathroom issue? Here are 3 ways that Christian parents must respond:
1. We need to realize that we cannot protect our children.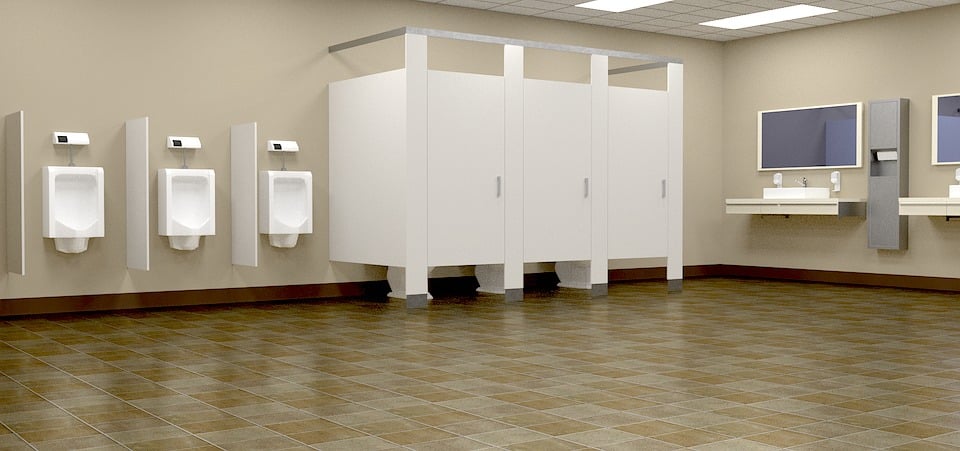 Many people are upset about the transgender bathroom issue because they fear that their children will no longer be "safe". I totally understand these fears. I have them, too.
However, our children never have been "safe."
The reality is that we CANNOT ensure that our children have a "safe" childhood. We do the best that we can as loving parents, but only God can keep our children safe.
And, that may not be His will for our children's lives. While God cares deeply about what happens to each of one of us in this life, God is more concerned with whether we will spend eternity in heaven or in hell. God is more concerned with our spiritual safety than with our physical safety.
After all, isn't that why God sent His own Son into an unsafe world to be tortured to death? So that He might make a way for us to spend all of eternity in heaven with Him?
It is easy for us to make our children's "safety" an idol in our lives. We pray, not for God's will to be done in our children's lives, but that our children would be "safe" and "healthy".
What if God's will for our sons and daughters will lead them into a ministry that isn't… SAFE? What if God's will for our children is that they would glorify Him through persecution? Do we trust God enough to pray that His will would be done in our children's lives?
God loves our children. We must realize that and give our children back to God. Though we do our best, we cannot protect our children. They are in God's hands, and that is a very safe place to be.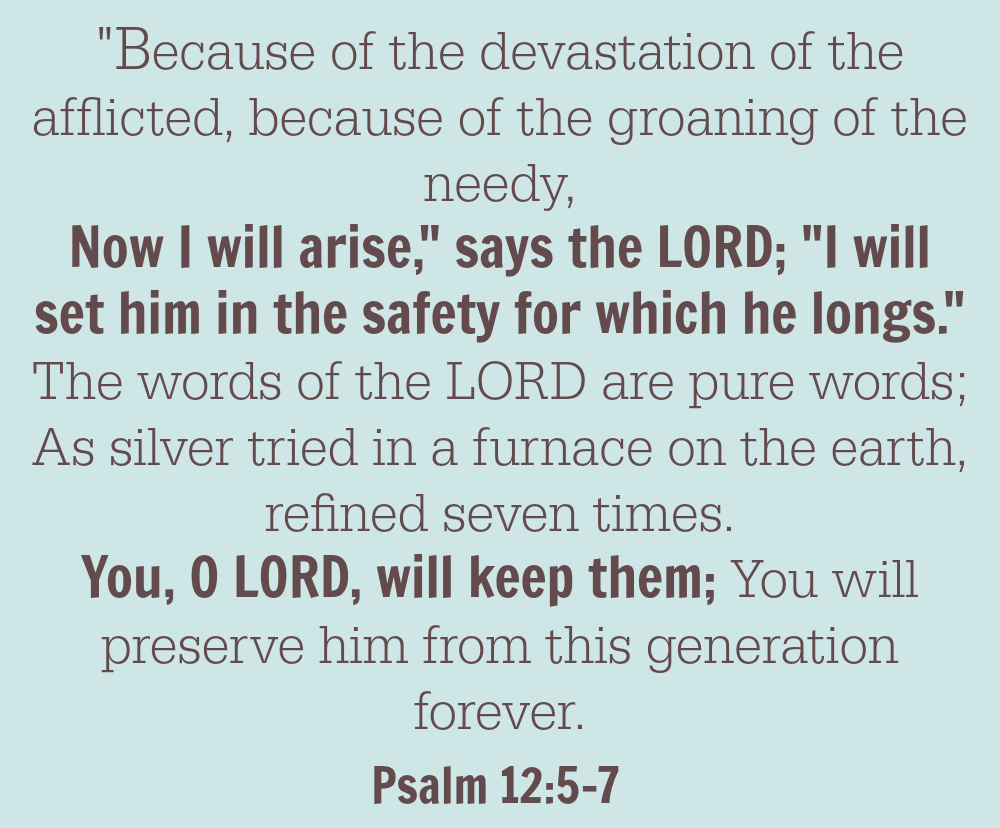 2. We need to recognize that the greatest threat to our children is not in a public bathroom, but in our own living room.
Our children's greatest threat is not a morally confused culture.
Our children's greatest threat is not the risk of encountering a child molester in a public bathroom.
Our children's greatest threat is growing up with morally apathetic Christian parents who enjoy the same entertainment as the world, who are working like crazy to make money and lead "comfortable" lives, who are spending more time on social media than in prayer, and who are letting the sins of anger and selfishness dominate their lives.
If we truly love our children and want to "protect" them, the greatest thing we can do is to pray for revival in our own lives. We need to be in prayer that God's will would be done in our lives. We need to pray that our desires and wills would be completely aligned with God's perfect will.
We need to cut off the things that are distracting us from God, that are keeping us from being filled with His Holy Spirit.
We cannot sit apathetically on the sidelines anymore, wishing that "someone" would do "something" about a culture that is becoming increasingly hostile towards Christians. We cannot sit back and wait for politicians to get this "figured out" so that we can go back to our comfortable lives of ease.
It is time for us to take a stand with God. It is time for us to be so concerned with having a deep, personal relationship with God that we are willing to sacrifice our comfortable lives, our entertainment, and even our safety in order to follow Him, wherever He might lead.
For, it is only when you and I have a deep, personal relationship with God that our children and our neighbors will see what true Christianity really looks like.
3. We need to remember that God is in control and that He is worthy of our worship.
We can become so focused on the "bad" things that are happening around us that we forget to look up and remember how great God is.
When we run around wringing our hands in worry and shaking our heads in despair, we are not giving God the worth that He deserves.
Nothing that is happening is outside of God's control, and none of it is coming as a shock to God.
Let's remember Who God is and what He is capable of. Let's give Him the honor and the glory He deserves.
As we worship God, we will find that our perspective changes. I believe that God will give us confidence and joy in the midst of uncertainty and difficulty, in direct proportion to our worship.

How about you? Are you more concerned with your children's physical safety or their spiritual safety?
Will you pray that God's will be done in your own life and the lives of your children?
Will you make a commitment to worship God, even when life is difficult? I would love to hear your thoughts. Please scroll down to comment.
More Posts from Path Through the Narrow Gate: