We have all heard it said over and over again: "If you don't have a plan, you will fail."
This certainly holds true for family Bible study!
My husband and I are committed to studying the Bible with our kids. In fact, it's not hard for us to be consistent with family Bible study when we have a good devotional or Bible study resource that we are working through. But, when we finish one book and don't have another one to jump into, we quickly get… stuck. Sidetracked. Unsure of what to do next.
Days, weeks, even months can go by while we flounder with family Bible study – simply because we lack a plan.
But, thanks to The Bible Study Toolkit from Faith Along the Way, I now have a family Bible study plan for my own family – for those difficult, "in between" times.
I am so excited about this Bible study plan because it is not a book or devotional that we will read through and then wonder, "What next?". Instead, it is a system of Bible study that will enable my family to dig deeply into God's Word together, and it can be used over and over again with different topics.
Best of all? This system will not only help me teach my kids about God from His Word, it will also give them the tools to start studying God's Word on their own.
A Super-Simple Family Bible Study Plan
Materials Needed:
3 Ring Binder
Cardstock or thick paper or Binder Dividers
Scissors, Tape, Glue
3 Ring Whole Punch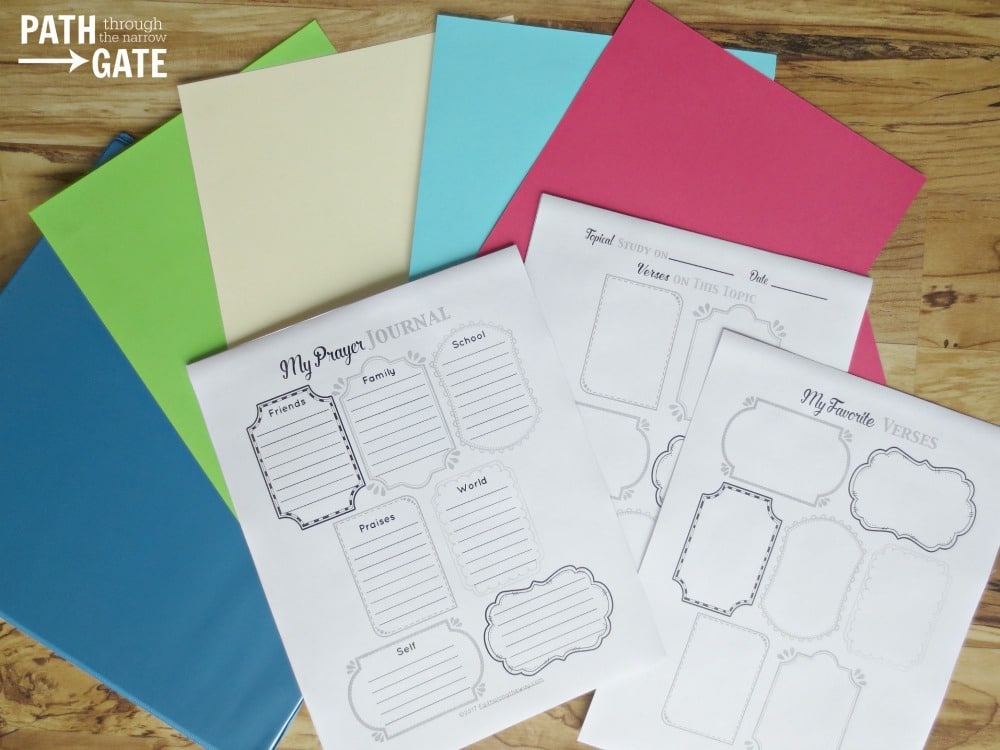 Directions:
If needed, make the page dividers using Cardstock. Glue or tape tabs to the page dividers.
Write the categories you want to focus on, on the page dividers. I chose to focus on Bible Memory, Bible Reading, Prayer, and Favorite Verse Lists.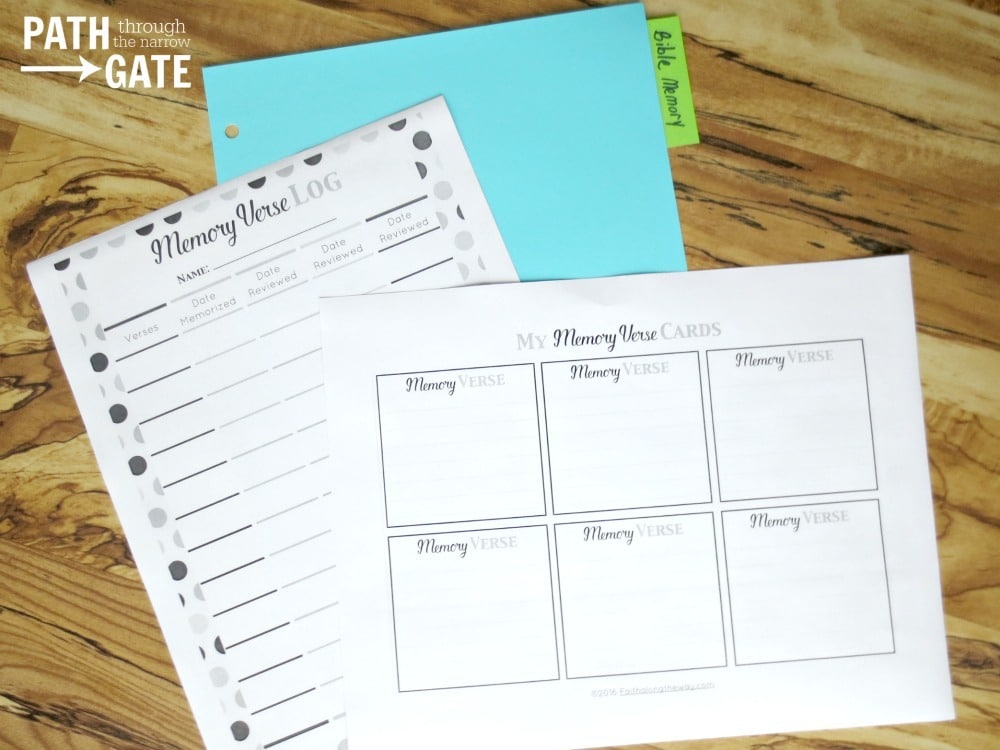 For the Bible memory section of the binder, I printed out the Memory Verse log and Memory Verse Cards. The Memory Verse Log is a great place to keep track of the verses that we have memorized as a family and will help us to remember to review the verses we have already memorized. You can also record the verses that you plan to memorize as a family on the left side.
(By the way, you can print these pages in full color if you have a color printer. I am going to get a color printer someday. I really am.)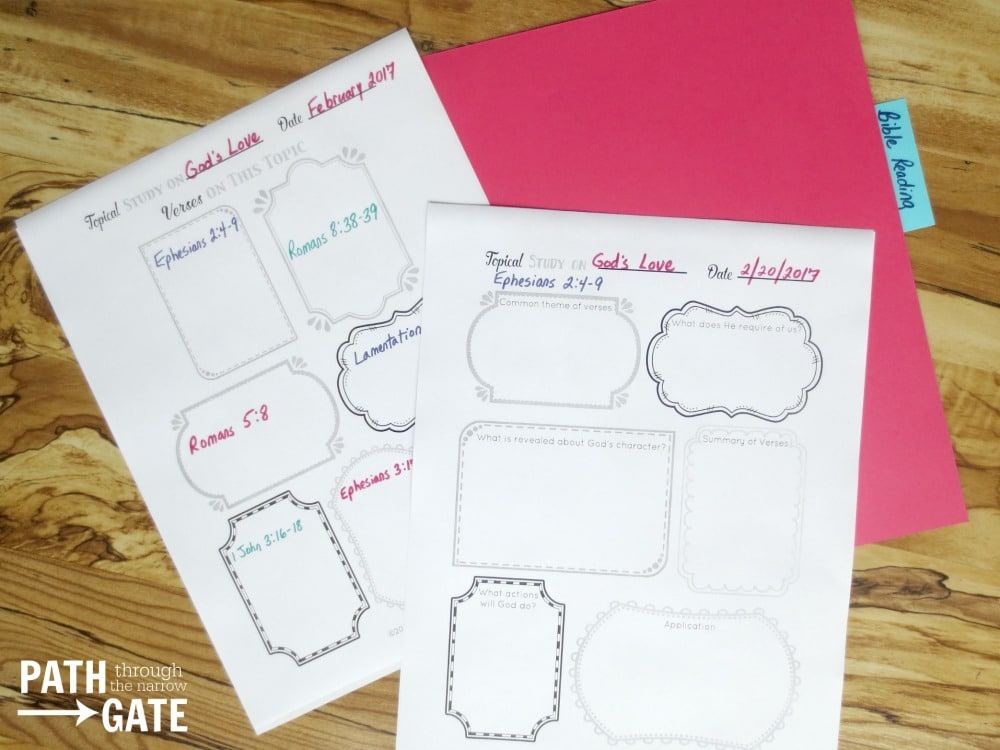 In the Bible reading section, I included the Topical Study pages from The Bible Study Toolkit.
Each month, my husband and I can choose one topic that we want to study as a family. I will write some passages that pertain to that subject on the Topical Study page.
My family will read through one passage each night and discuss what we can learn about that topic based on the questions. Later, when my kids get a little older and don't mind writing quite so much, I can encourage them to take their own notes on the subject. I will definitely be using these pages in my own personal Bible study binder, as well.
If you are new to the Bible or need ideas, you can find topical Bible study lists at RachelWojo.com or type a word into BibleGateWay.com and find Bible passages that use that word.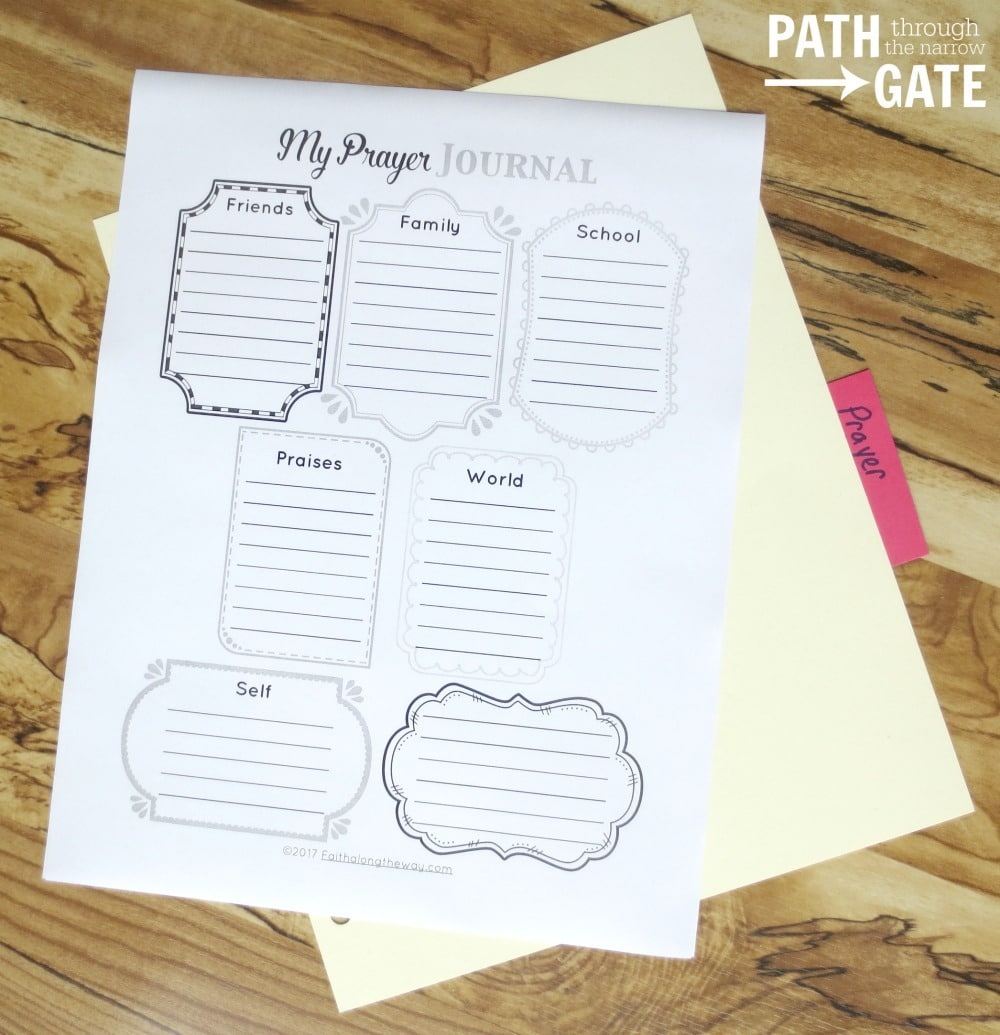 In the prayer section, I included the My Prayer Journal Pages. I am excited to have a more organized way to pray with my family and plan to use one page each week.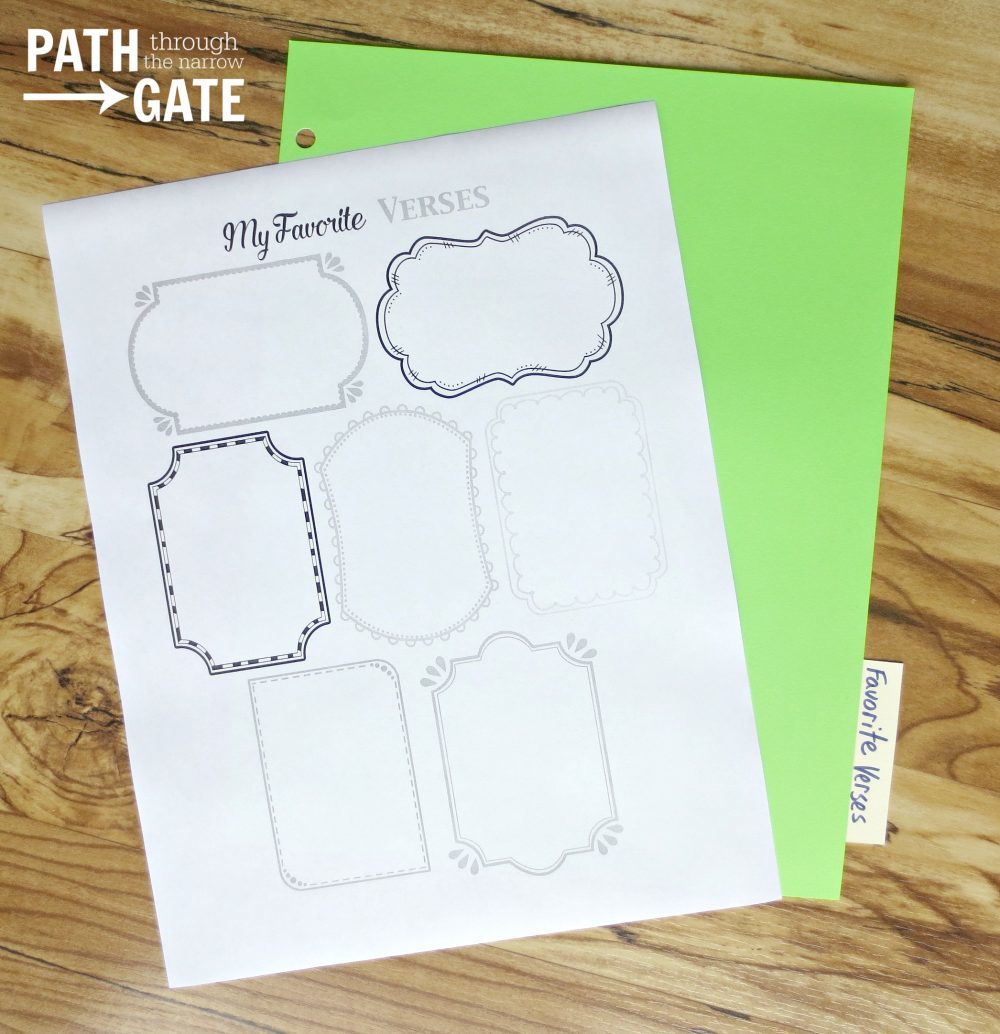 Finally, in the Favorite Verses section, I included a Favorite Verses page for each member of the family. I know my kids will enjoy keeping track of their own favorite verses.
Here's my finished notebook: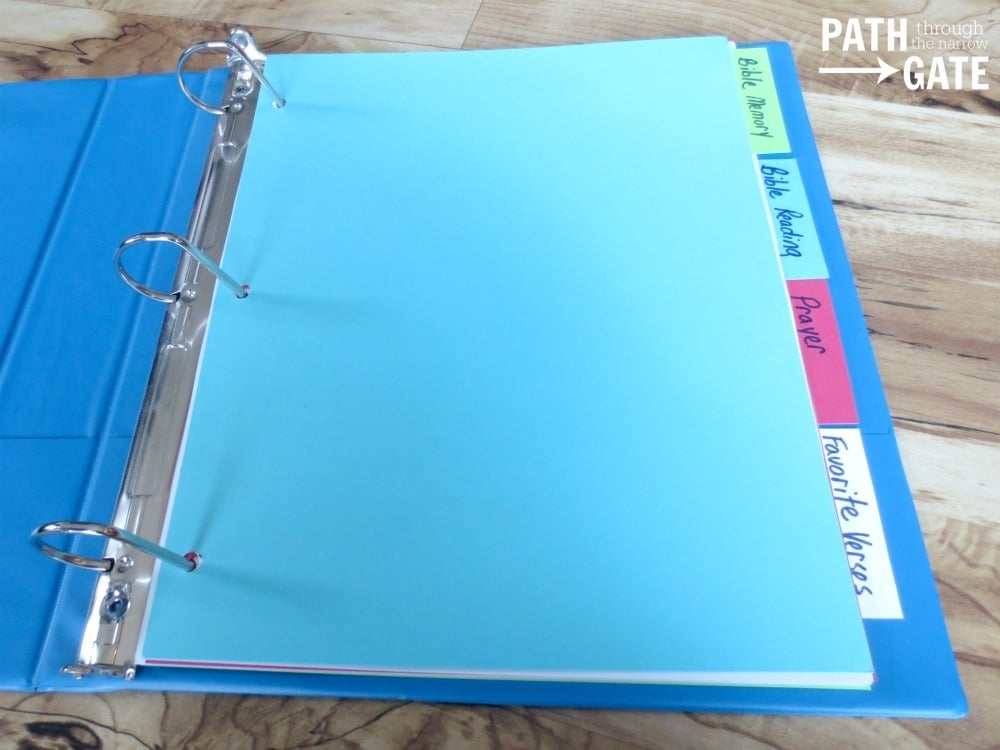 I hope that this Super Simple Bible Study Plan gives you some ideas that you will be able to use for your own family. If you are interested in making your own family Bible study notebook or even a notebook for your own personal use, be sure to check out the Bible Study Toolkit from Faith Along The Way. I am proud to be an affiliate of this amazing product!
This Bible Study Toolkit includes many, many more ideas to help you make family Bible study a reality. My favorite pages in this set include the printable prayer ideas for preschoolers, activity cards to help make Bible study interactive and fun, and the women's notebook pages. If you are interested in making your own Bible study notebook, you will want to check out this amazing resource. Watch the video below to learn more!
How about you? Do you have Bible study notebook? What sections would you add? I would love to hear your thoughts. Please scroll down to comment.