This beautiful Mother's Day paper flower craft is the perfect project for kids at home or in a classroom.
These are easiest to assemble with tape or hot glue. If using hot glue, make sure that the kids are supervised and that an adult does the hot gluing.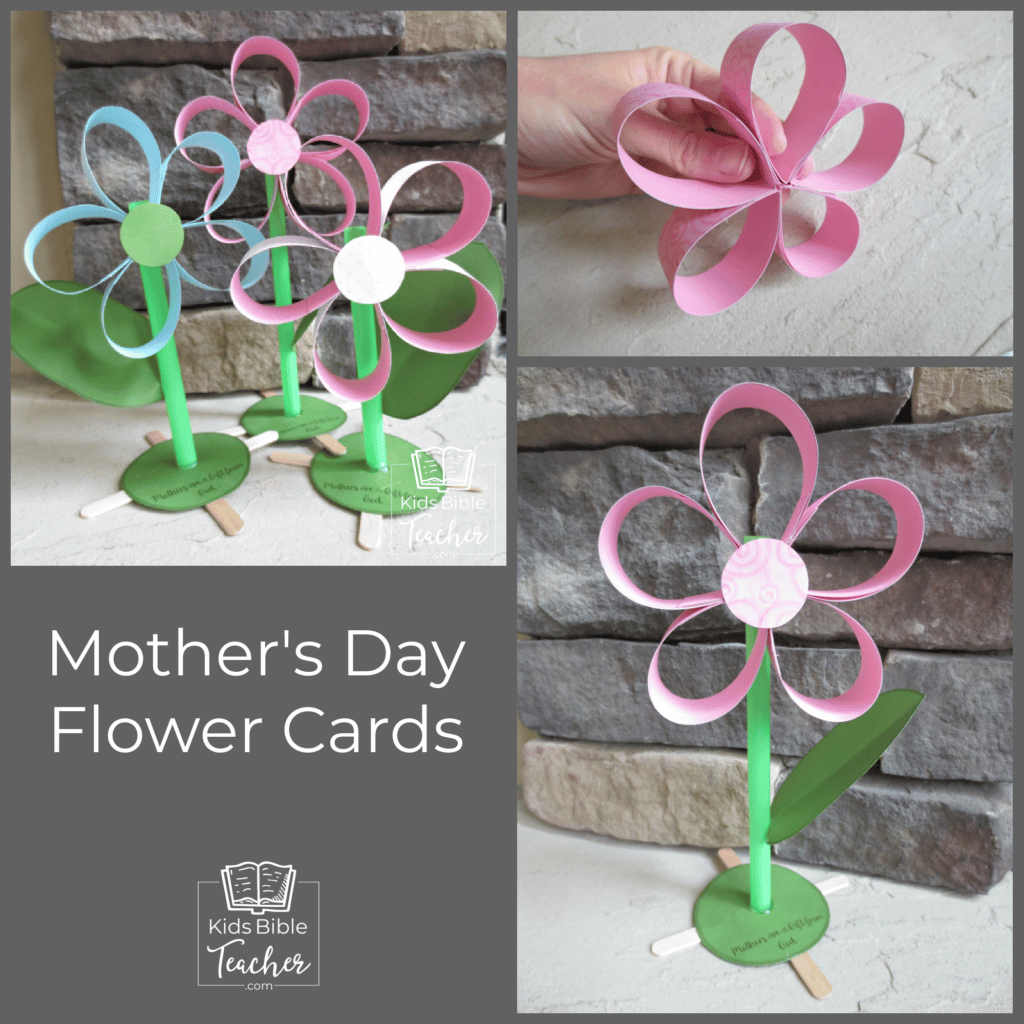 Materials Needed for Paper Flower Craft:
Printable Flower Pattern, printed on paper or cardstock
Tape
Glue
Hot Glue Gun
Drinking Straw
Two popsicle Sticks
Scissors
Crayons or makers, if desired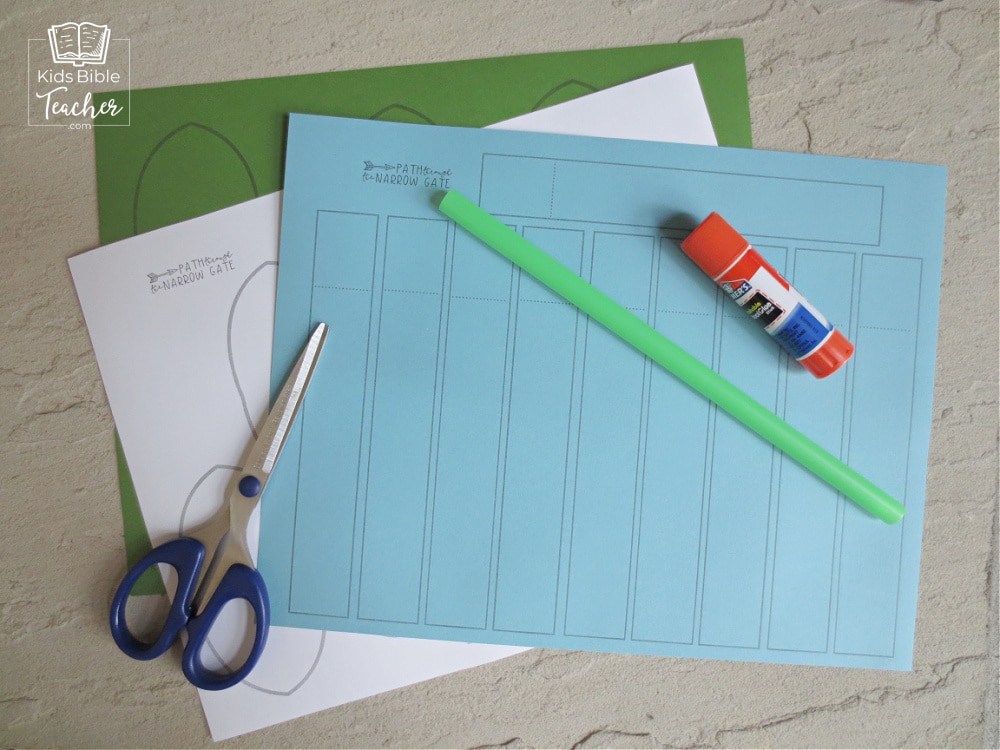 Directions for Paper Flower Craft:
1. Cut out the paper flower shapes. The rectangles will make the petals, the pointed ovals will make the leaves, the small circle will be the flower center, and the large circle will be the base. Do not cut on the dotted lines.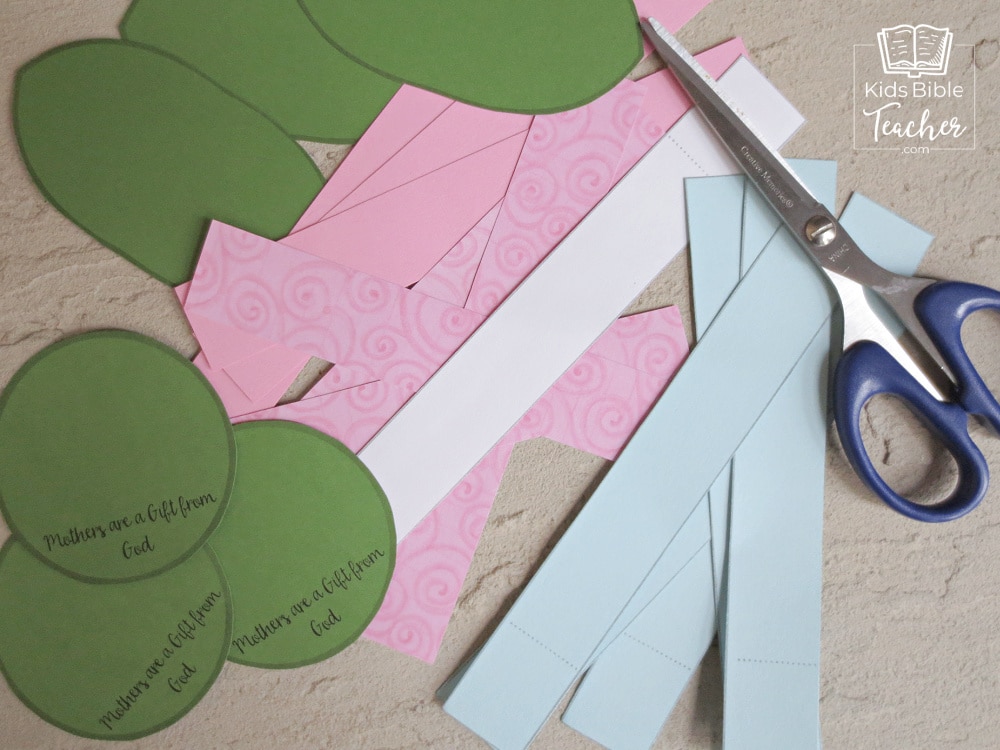 2. Place a dot of glue in the middle of one popsicle stick and press the other popsicle stick down into it as shown below.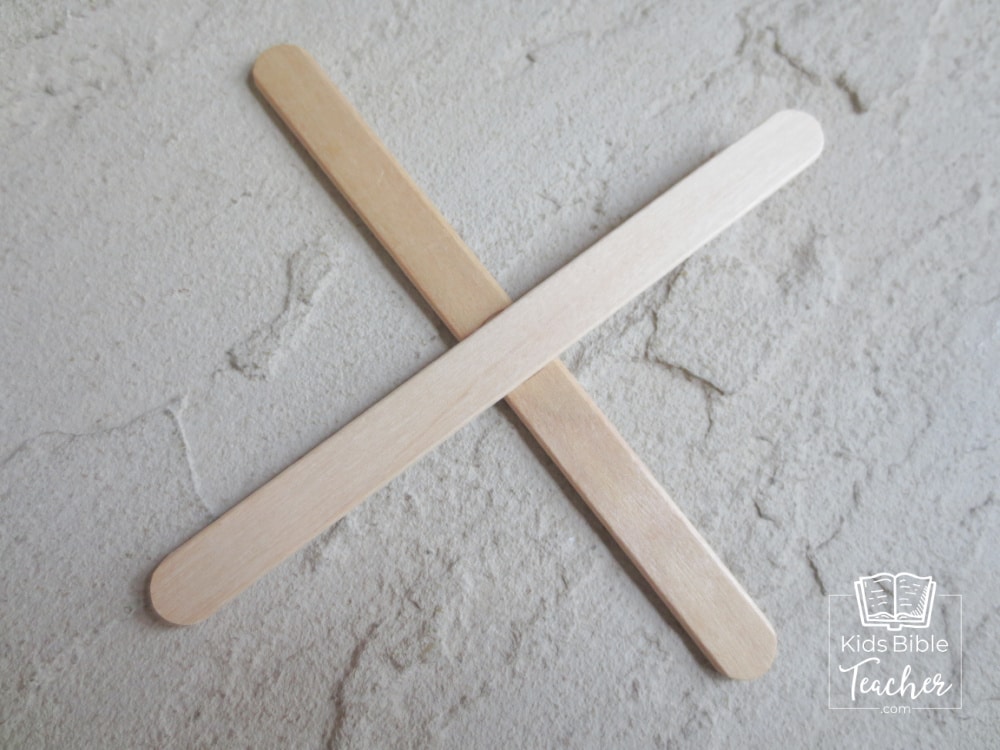 Place the large base circle on the pospicle sticks, and glue in place.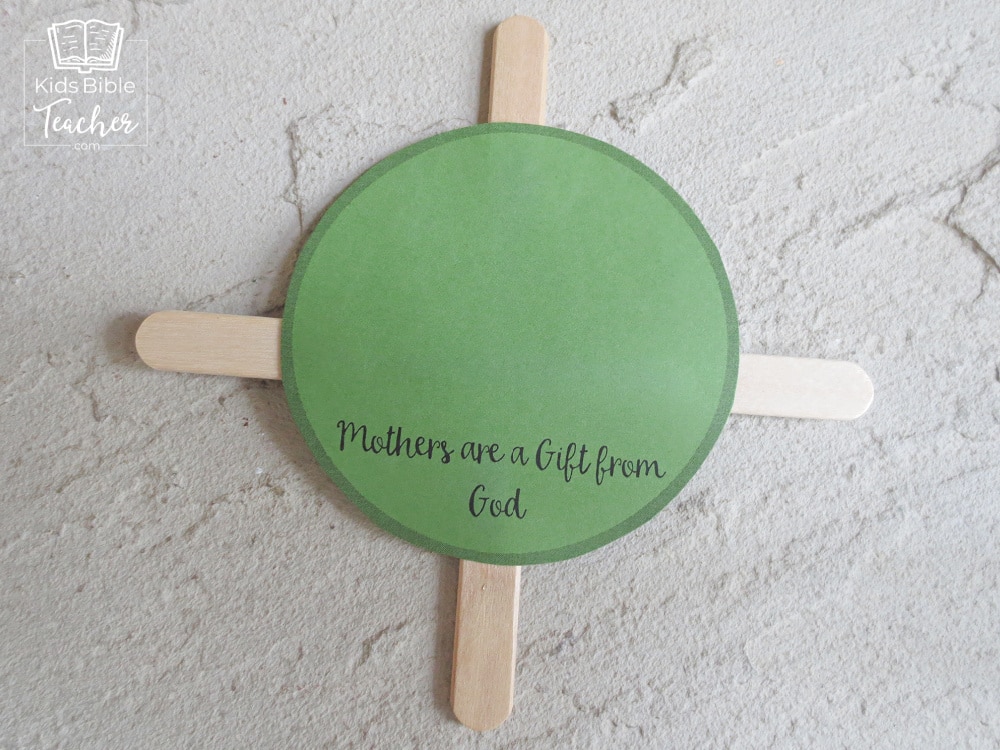 3. If you are using white paper, encourage the kids to color the petals prior to folding. Fold the rectangles on the dotted line, making sure that the "wrong" side of the paper is on the inside of the fold. If desired, you may stack two rectangles together, gluing the wrong sides of the paper, then fold.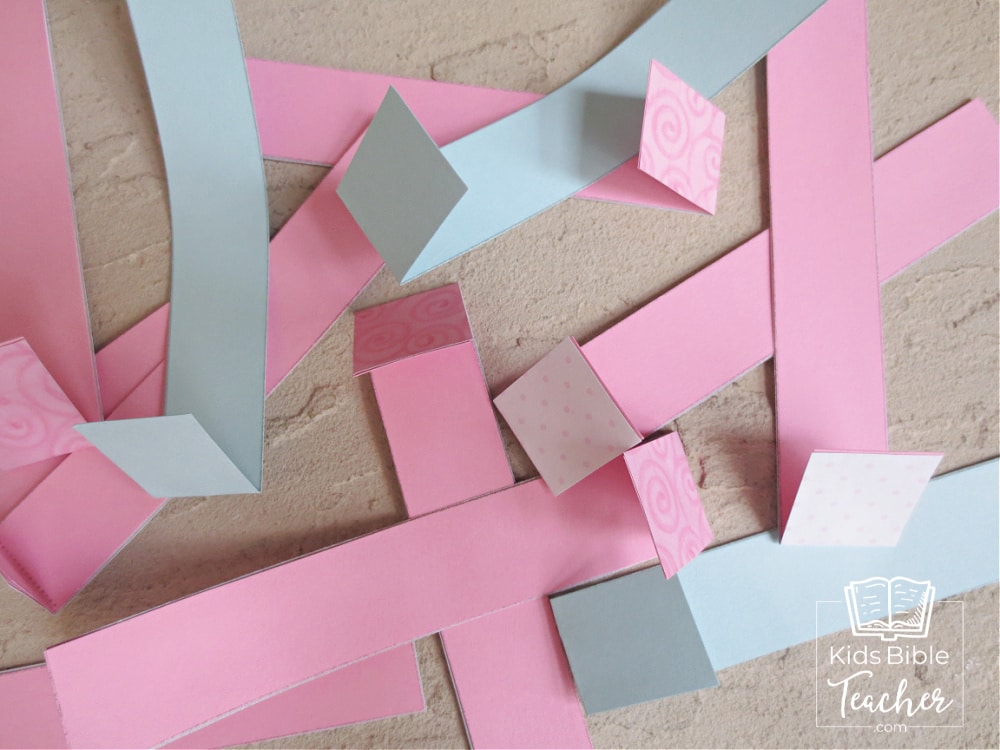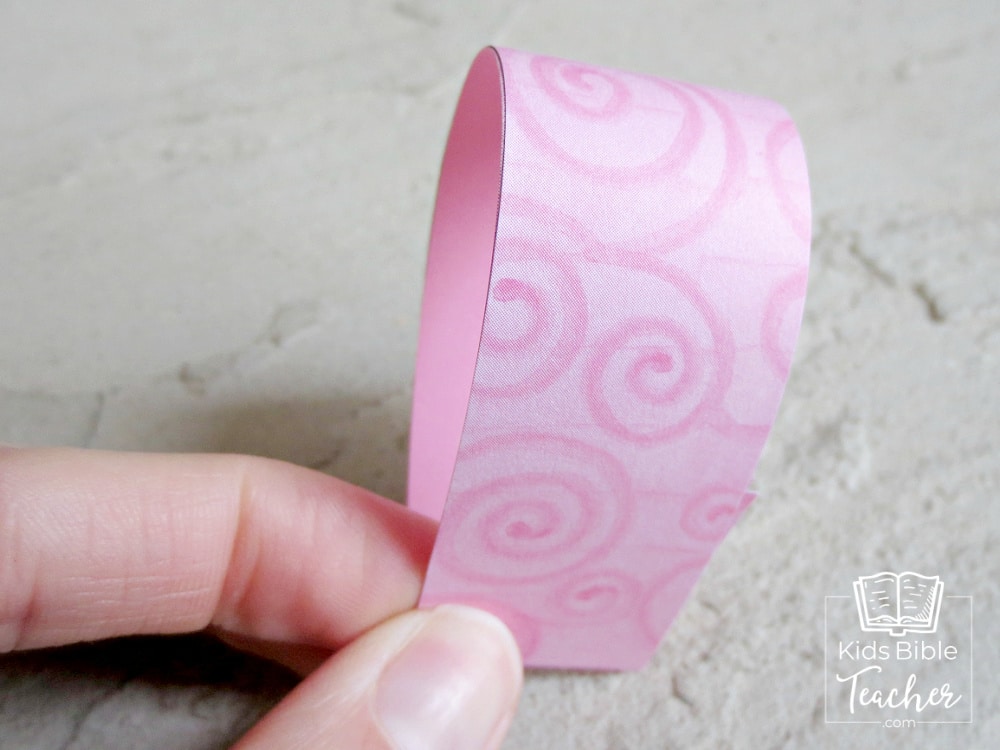 4. Bring the unfolded end of the rectangle around and tape or hot glue it to the back of the fold, so that it makes a tear-drop shape. Make all five tear-drops.
5. Tape or glue the petals together at the bottom of the tear-drop. Tape or glue each petal. When you get to the last petal, you will need to apply tape or glue to both sides to finish the ring of petals.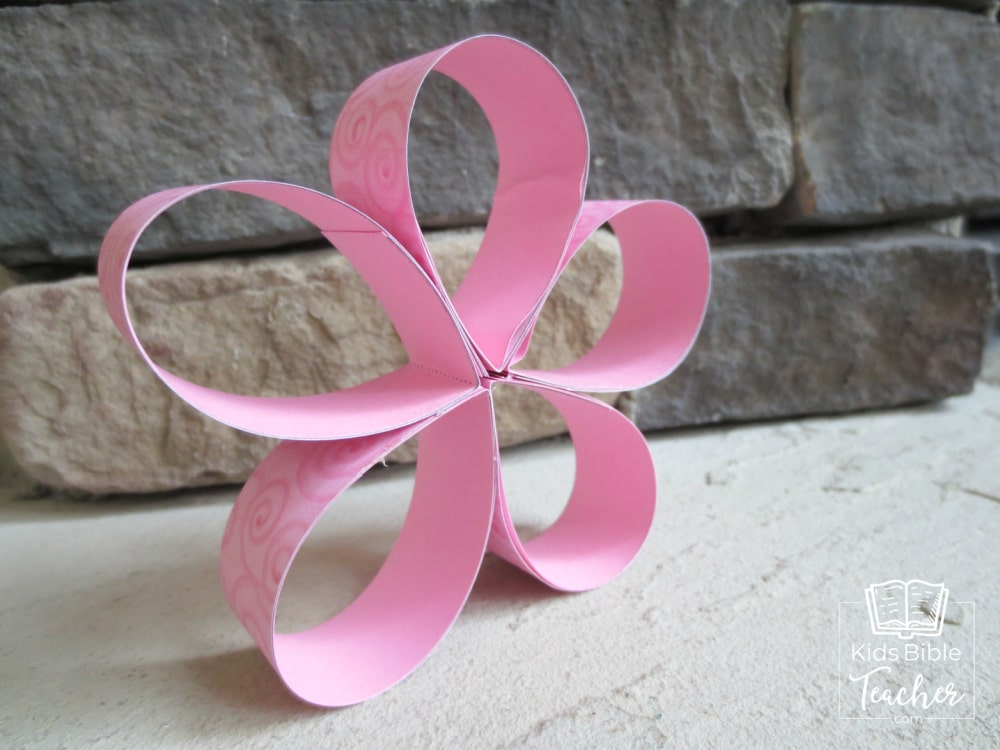 6. Tape or glue the center of the flower into place.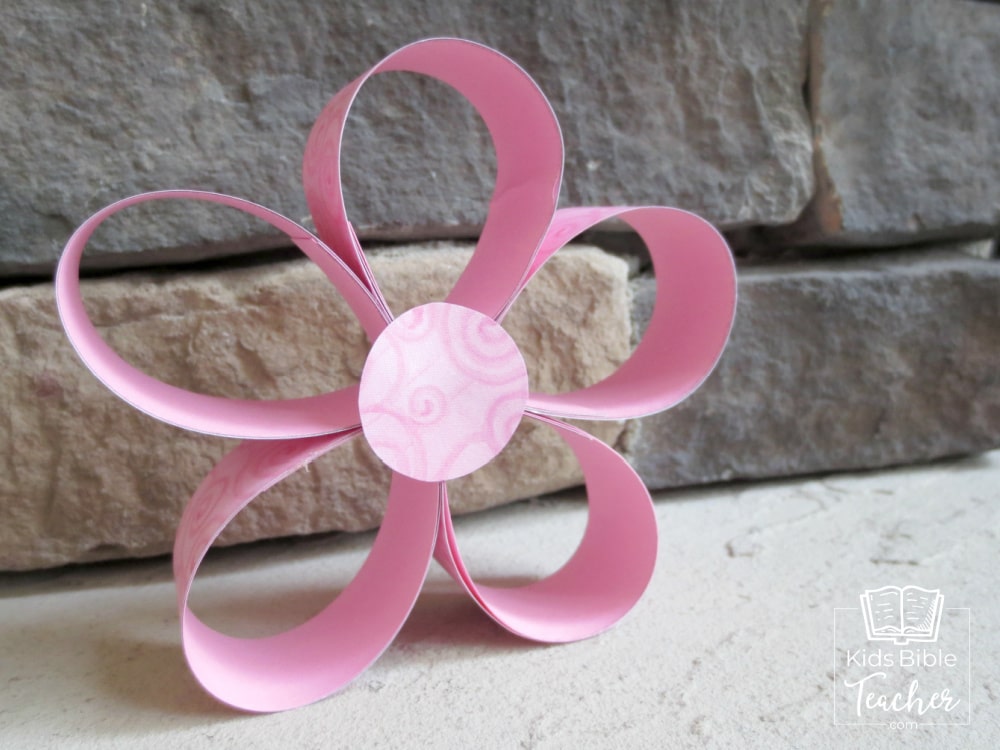 7. Cut the straw to the desired height for the stem. Tape or glue the straw into place. Tape or glue one or two leaves onto the straw as desired.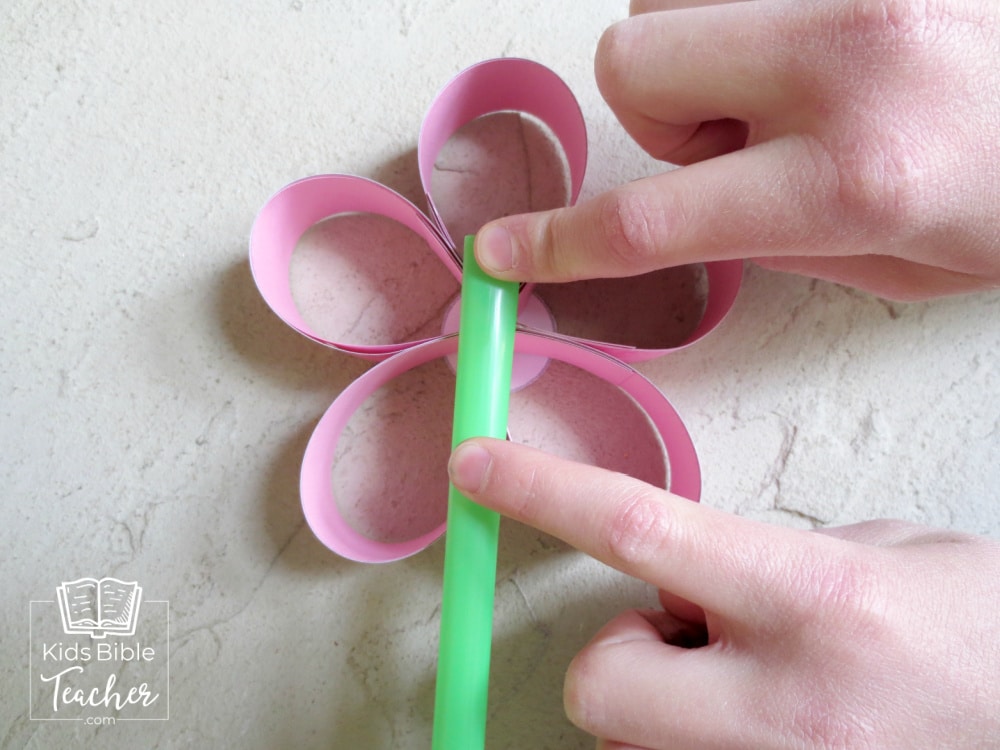 8. Tape or hot glue the straw to the base of the flower. You may use a glob of hot glue, but you will have to hold it upright for about two minutes or until it sets and the glue will be too hot for little fingers. DO NOT allow young kids to use hot glue. Tape is less attractive, but much easier and faster for young kids.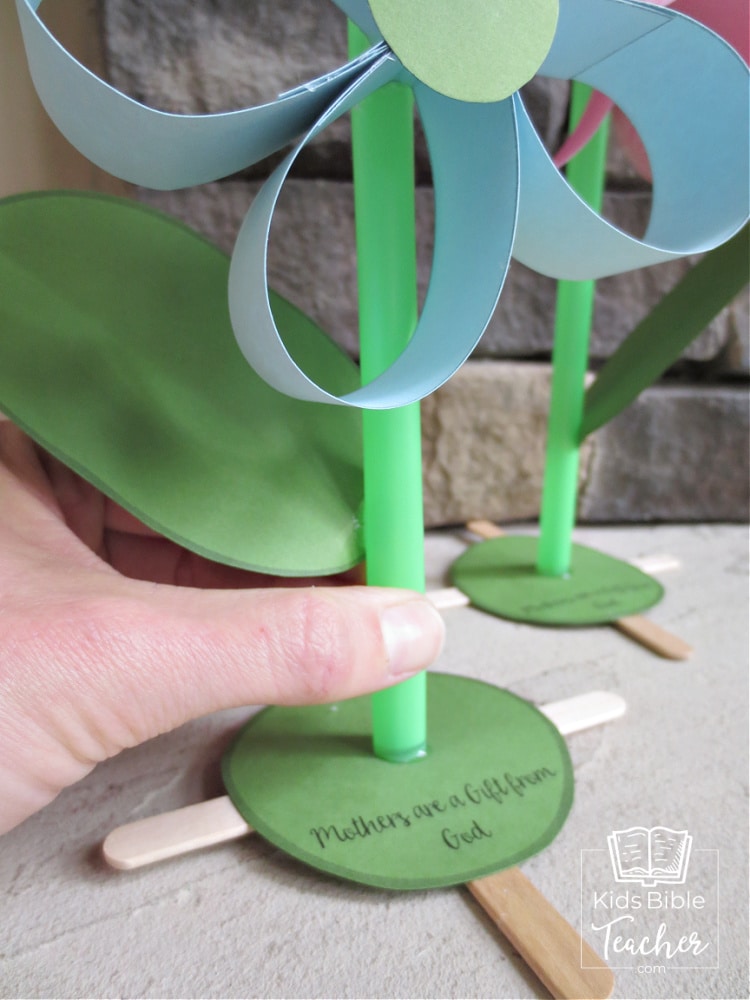 Your flower is finished! You could encourage your kids to write messages to their moms on the base of these flowers.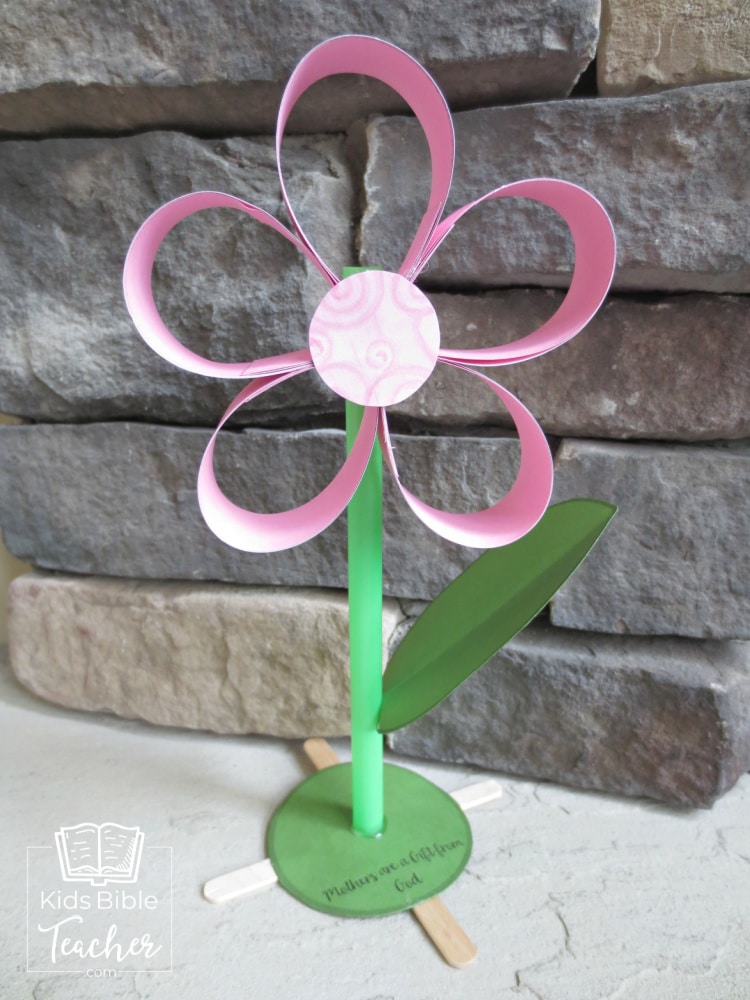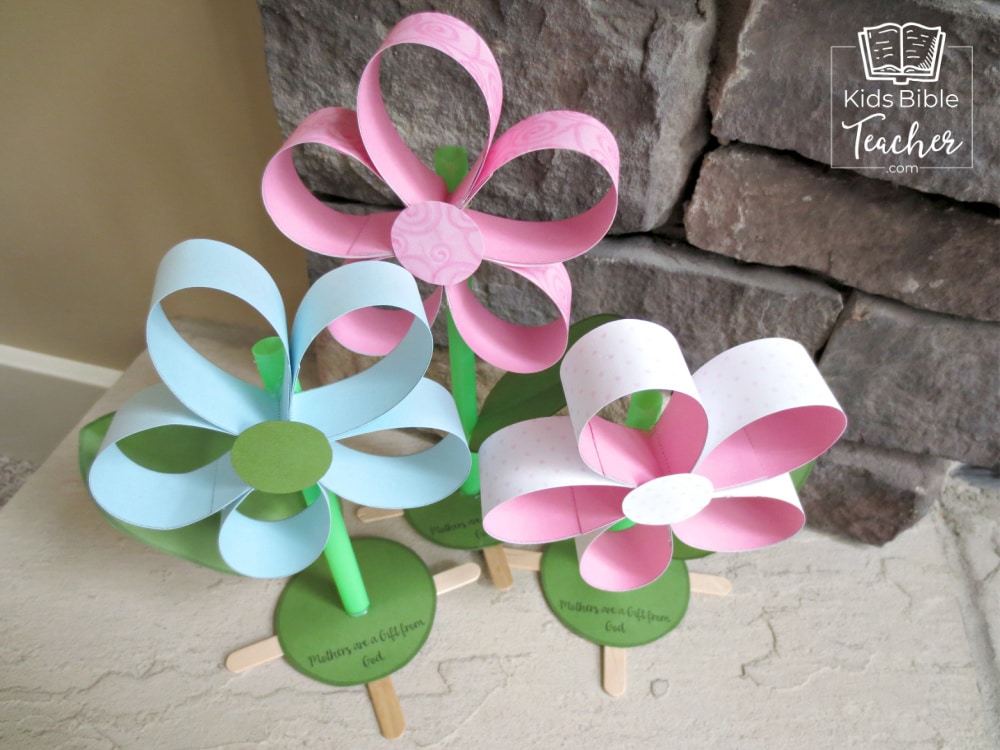 Will you be making these flowers? I would love to hear how you use them, or any suggestions you have for them. Please scroll down to comment.
And, if you love this post, please be sure to share it on Facebook or Pinterest!
May God bless you!