I always find it difficult to find ways to help both my own kids and my Sunday School students celebrate Father's Day. It seems like there are tons of great ideas for Mother's Day, but not as much for Father's Day.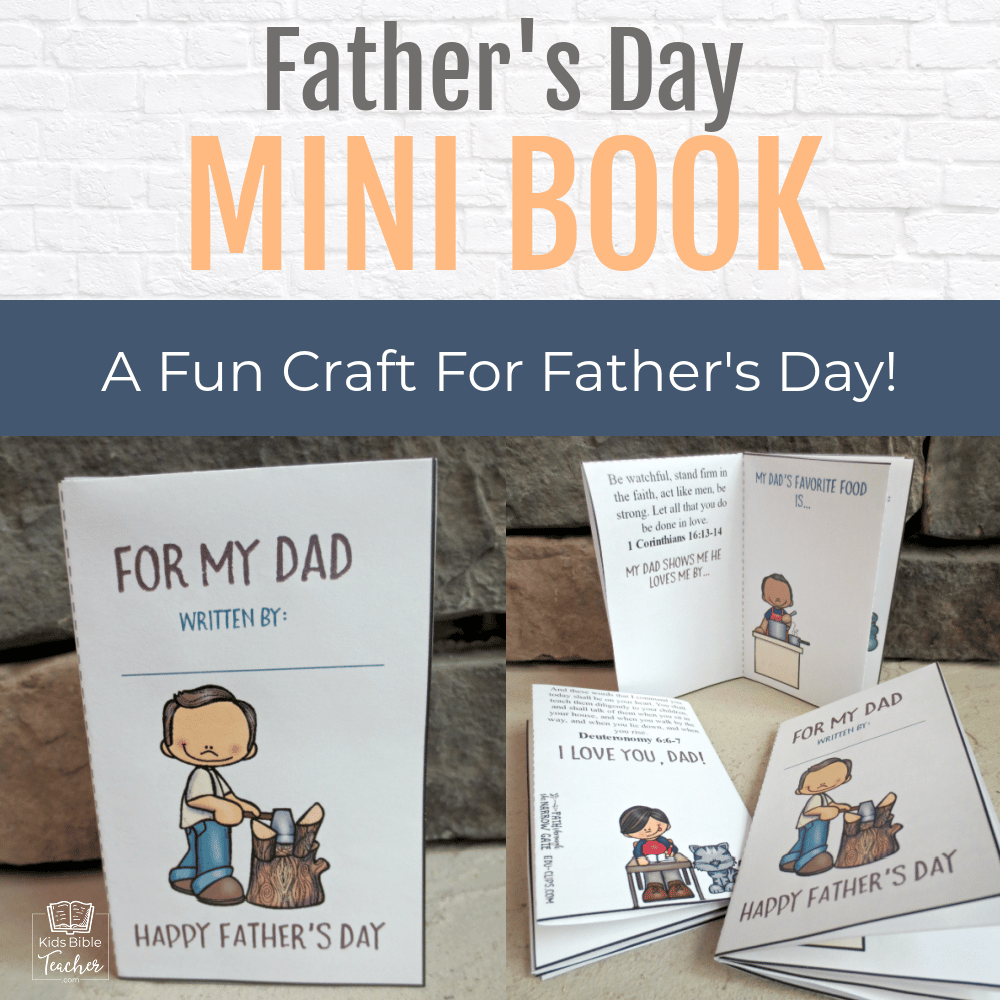 So this year I got to work and designed this printable Father's Day Mini Book.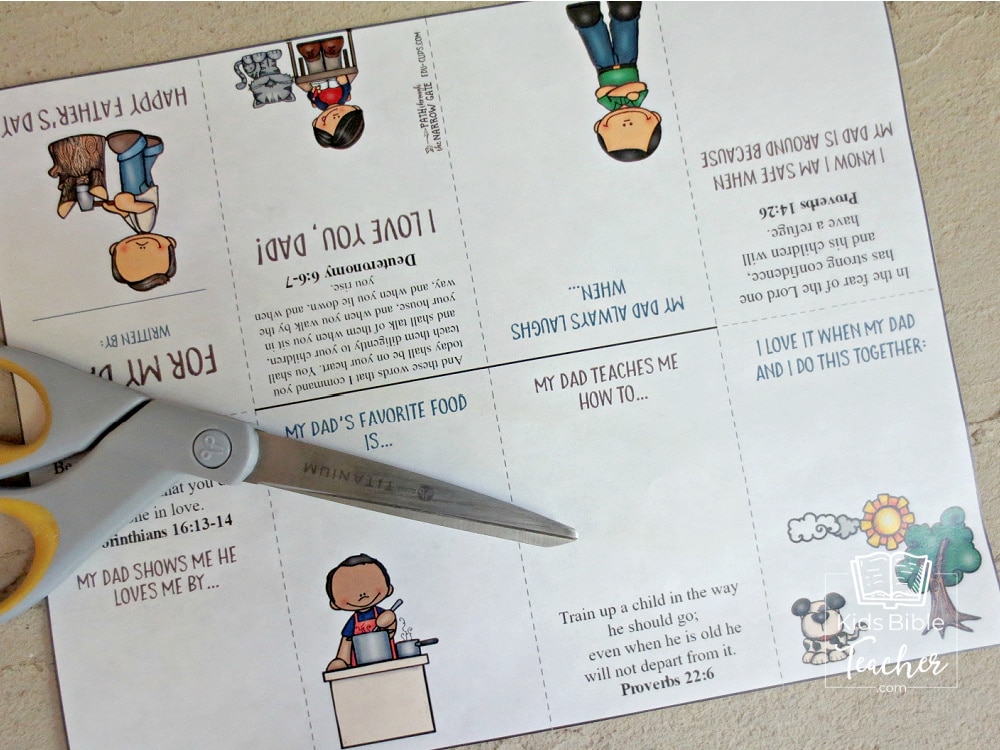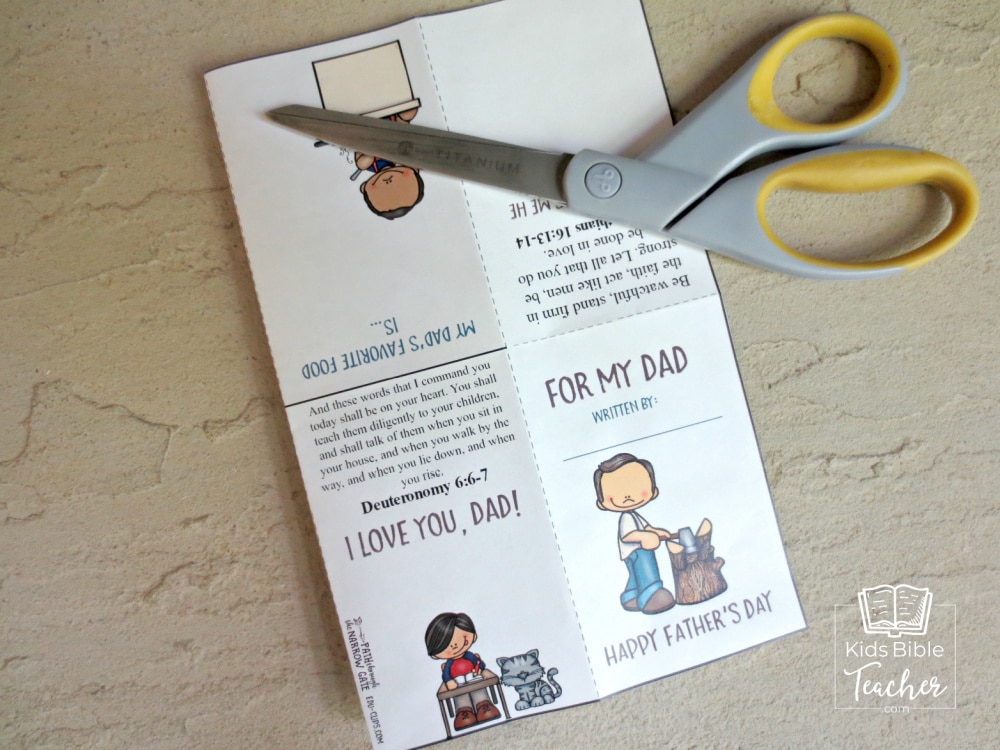 These little cards are made up of a one page printable (super easy which is what you need!) and are lots of fun to make. All you have to do is show your kids how to cut, fold, and fill in the blanks to create a memorable card that dads are sure to appreciate.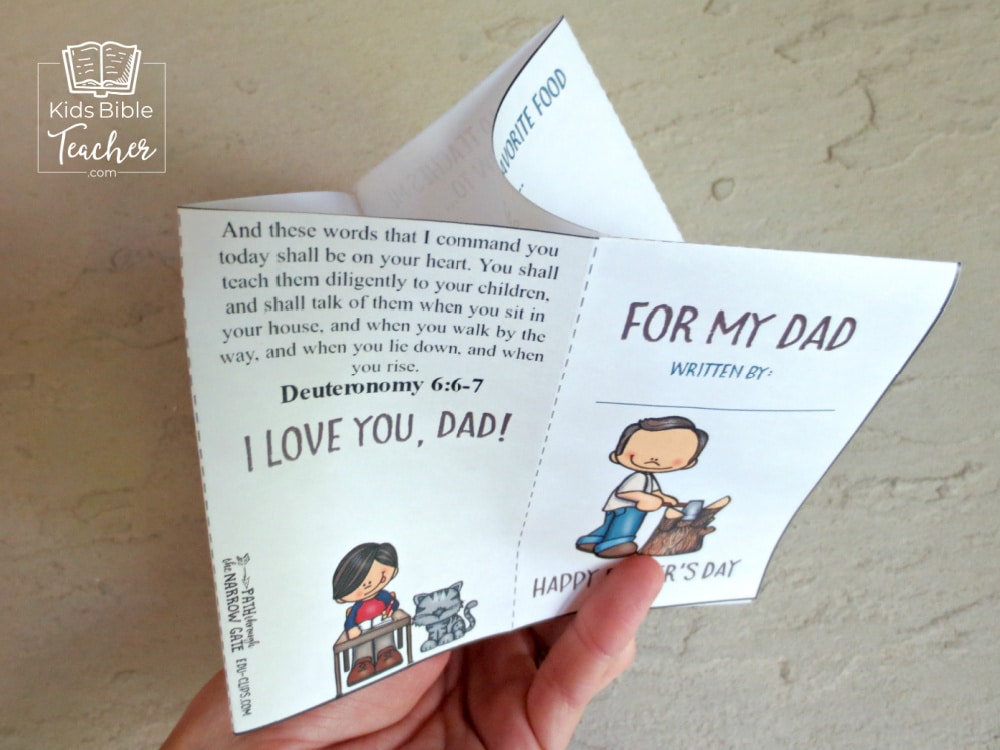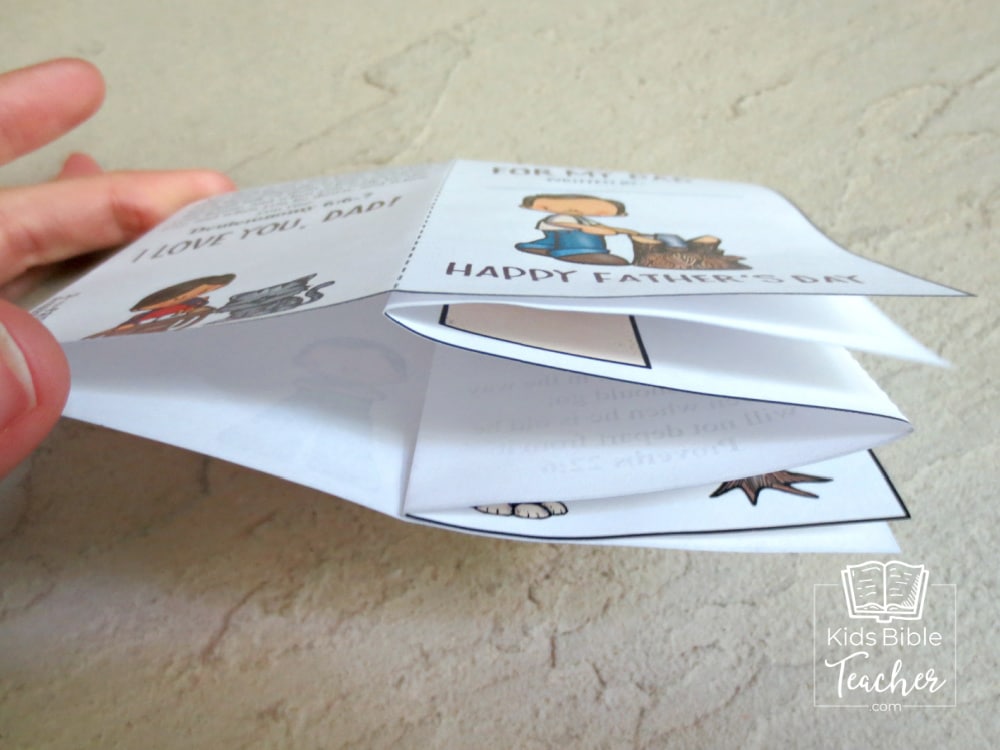 You don't even need tape, glue, or staples – just the printable, scissors, and something to write with. That's it!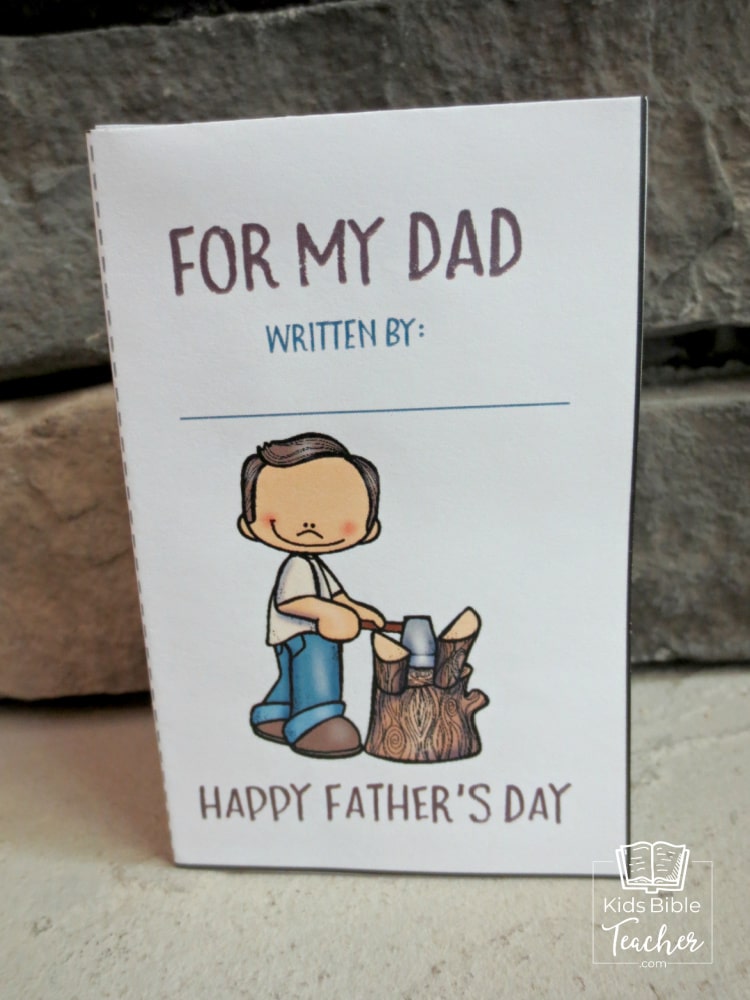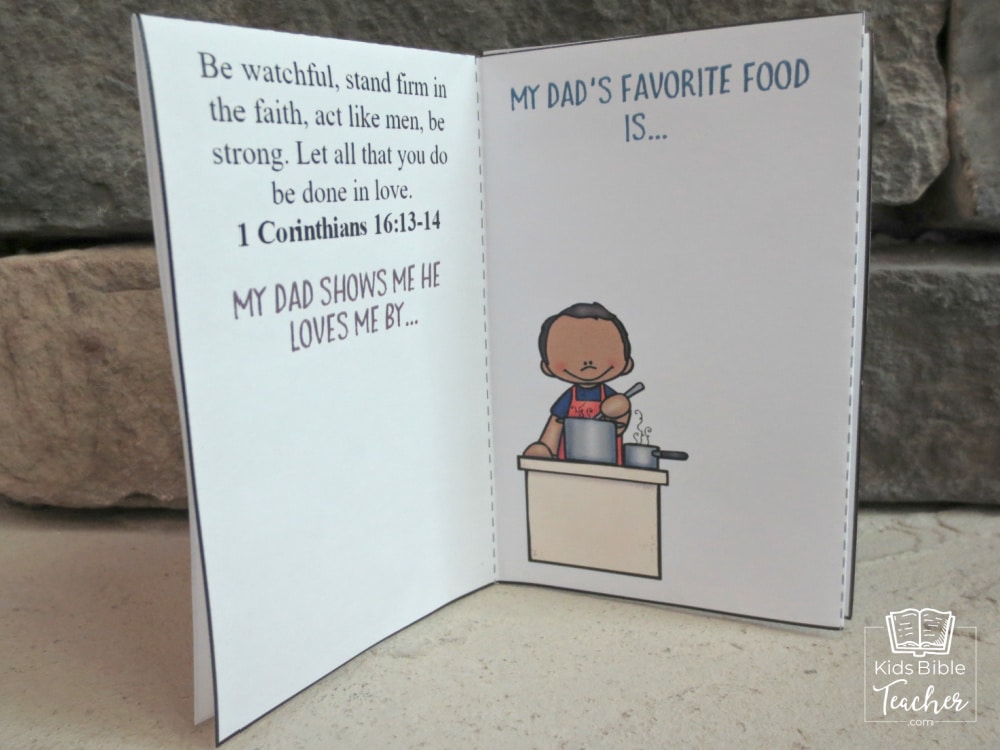 This little book includes six writing prompts ("You always laughs when…", "You teach me how to…") and four Bible verses chosen just for fathers. The book is available in black and white (for kids to color themselves) or full color. It can also be downloaded in six different Bible versions: Christian Standard Bible, English Standard Version, King James Version, New American Standard Bible, New International Version, and New King James Version. There is also a version especially designed for Grandfathers and a generic version for kids who might not be with their dads on this Father's Day.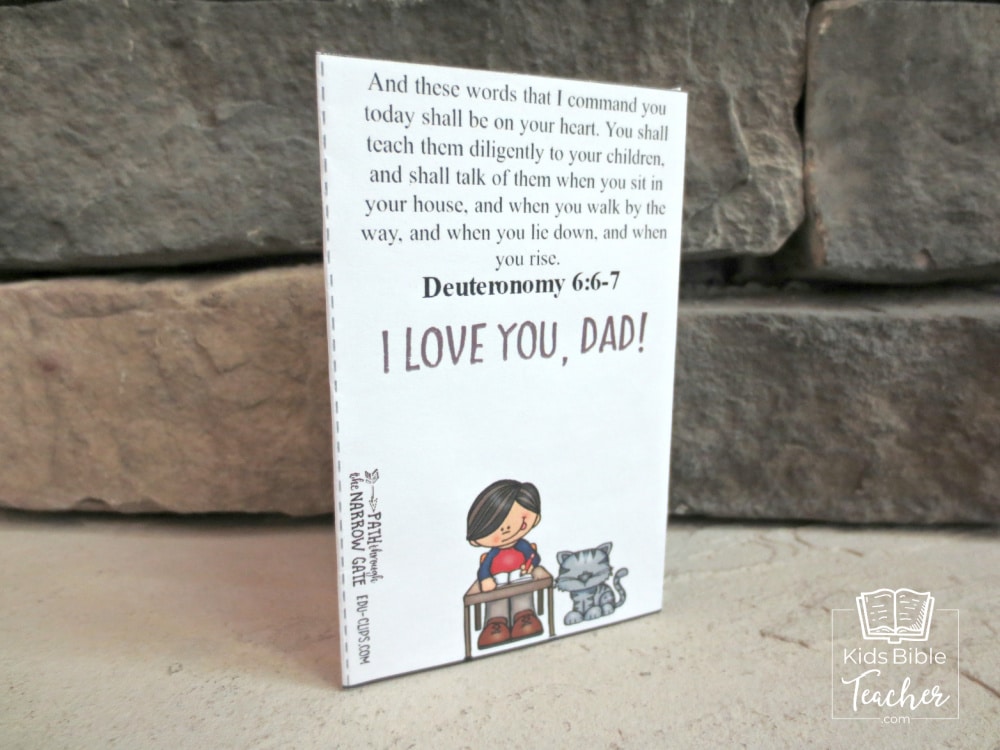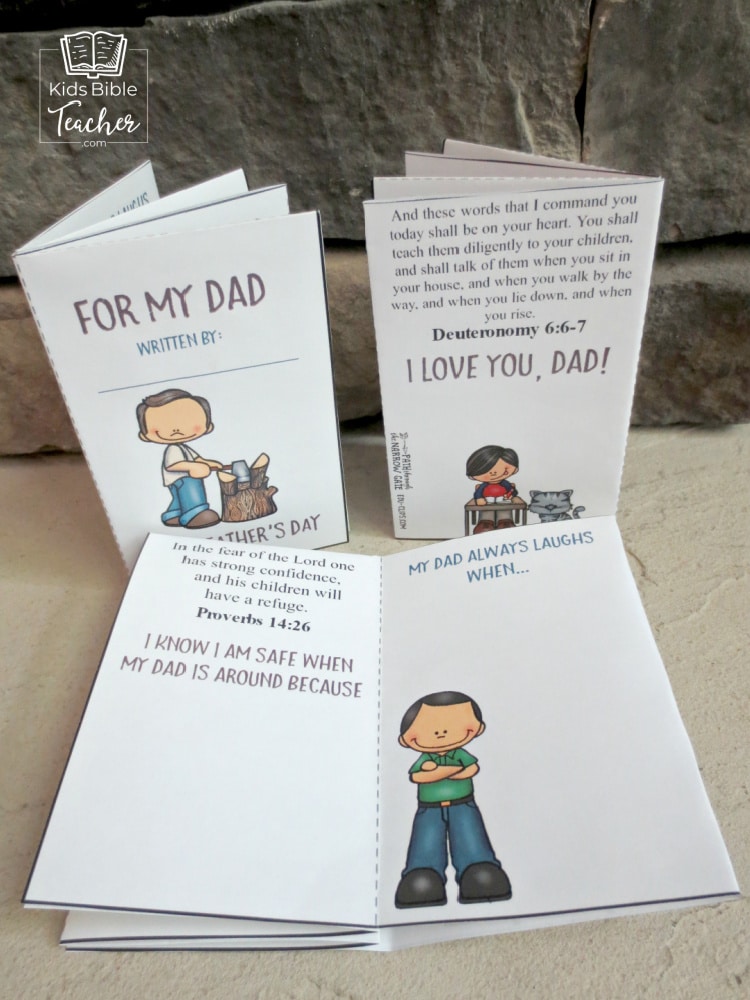 I can't get over how fun this little printable Father's Day card is. A little book from one printable page… Who knew? I can definitely see more of these printable mini books coming in the future.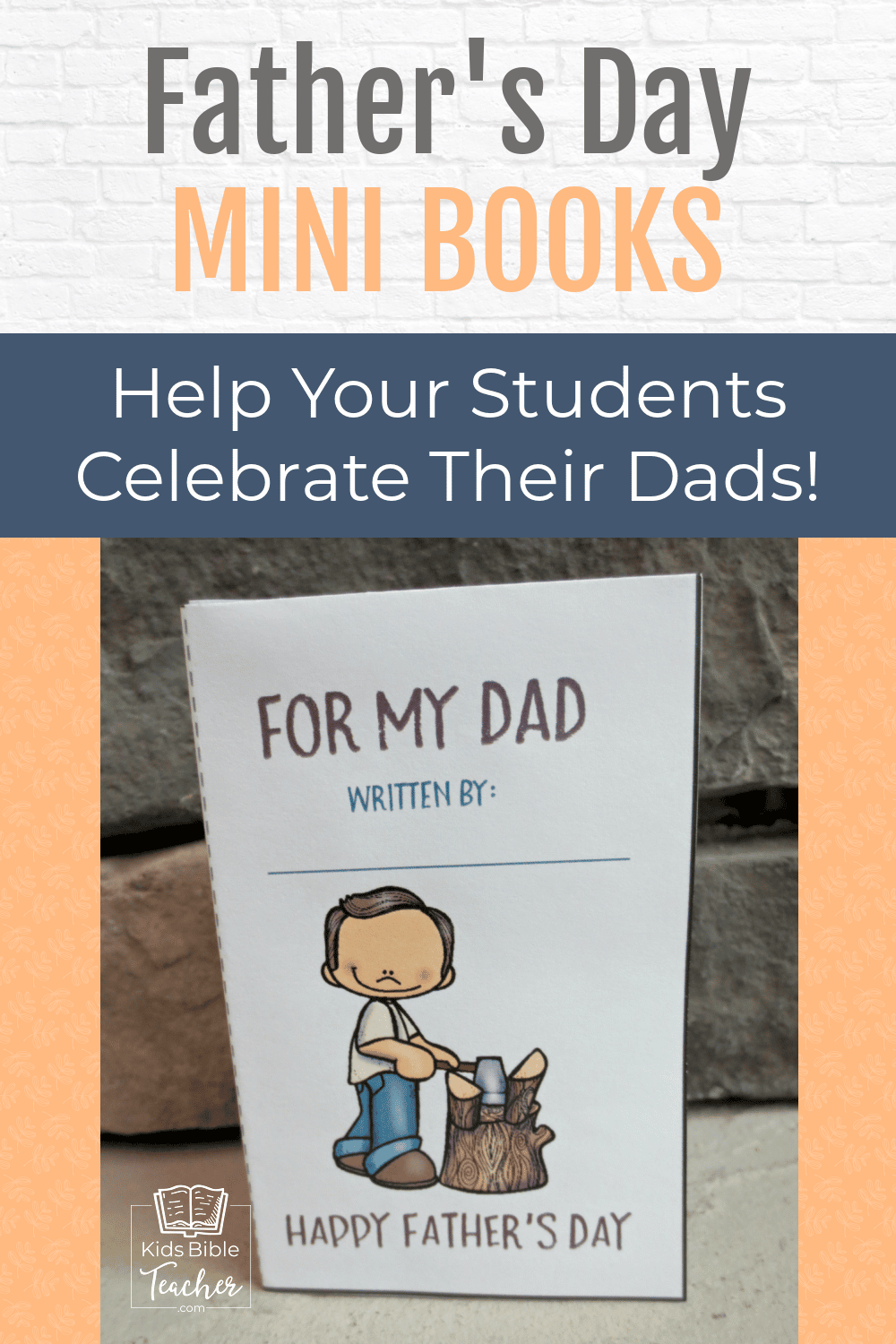 Are you planning on using these? I would love to know how you use them and hear how it goes. Please scroll down to comment. And, while you're at it, don't forget to share on Pinterest or Facebook. You really help me out every time you share this content, and I appreciate it so much!
May God bless you!