Do your kids ever get bored during church services?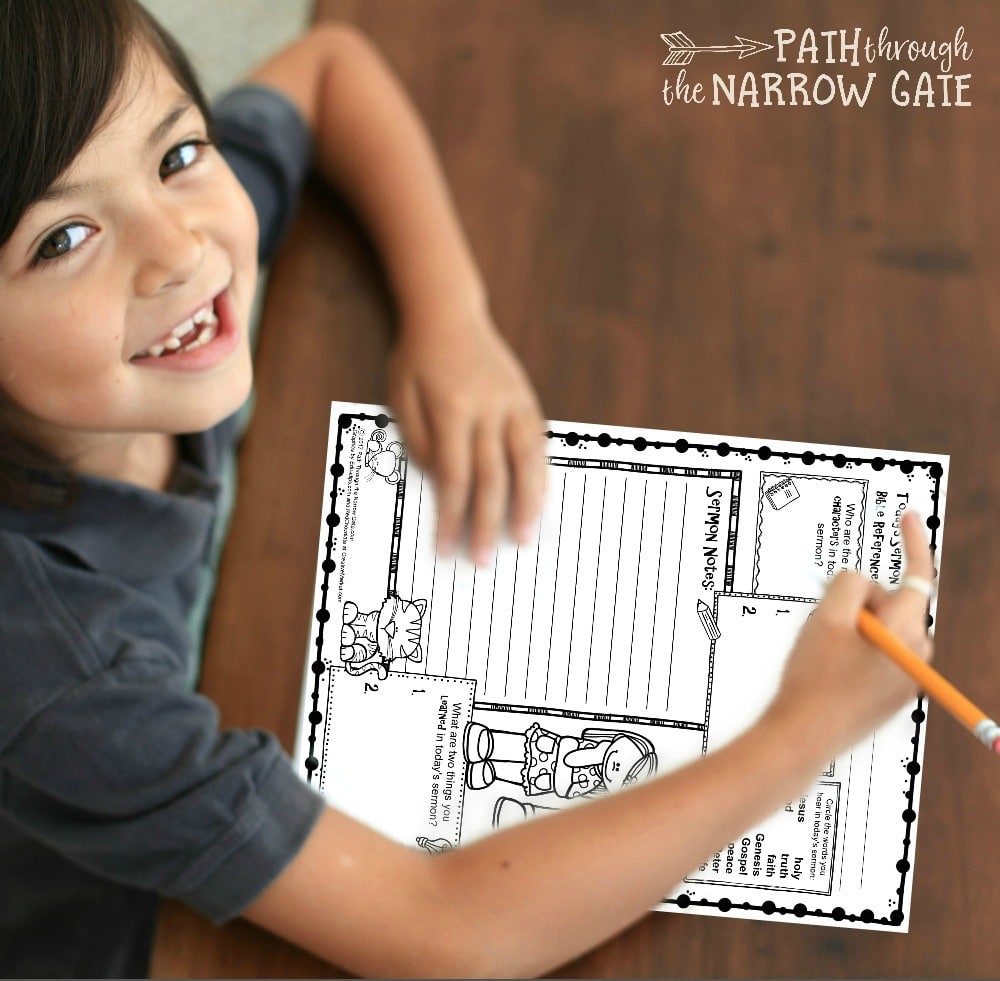 A Typical Sunday Morning…
It was a typical Sunday morning. My family was sitting quietly in church while our pastor preached.
But, at some point, I began to have that nagging feeling that my kids weren't paying attention.
I glanced over and saw my son discreetly playing with some legos he had smuggled to church in his pocket, completely tuned out to the sermon. One of my daughters was randomly drawing, while my other daughter squirmed in her seat. Then she asked for a stick of gum. Then she needed a kleenex. Then she desperately needed to use the bathroom.
We were in church, but my kids weren't learning from God's Word, and I felt frustrated and discouraged, wondering if church attendance was even worth the effort.
I knew I HAD to do something different to help my kids actually pay attention to the church sermon.
Let's face it: Sitting through a church service can be hard for kids.
But now you can encourage your elementary aged children to pay attention, learn, and actively be involved in the worship service with this printable sermon notes page.
Printable Sermon Notes Page
Does sitting through church services with your kids feel like a marathon battle of the wills? It doesn't have to be like this! Now you can easily help your elementary aged children actually listen, interact, and learn during the church service with this printable sermon notes page.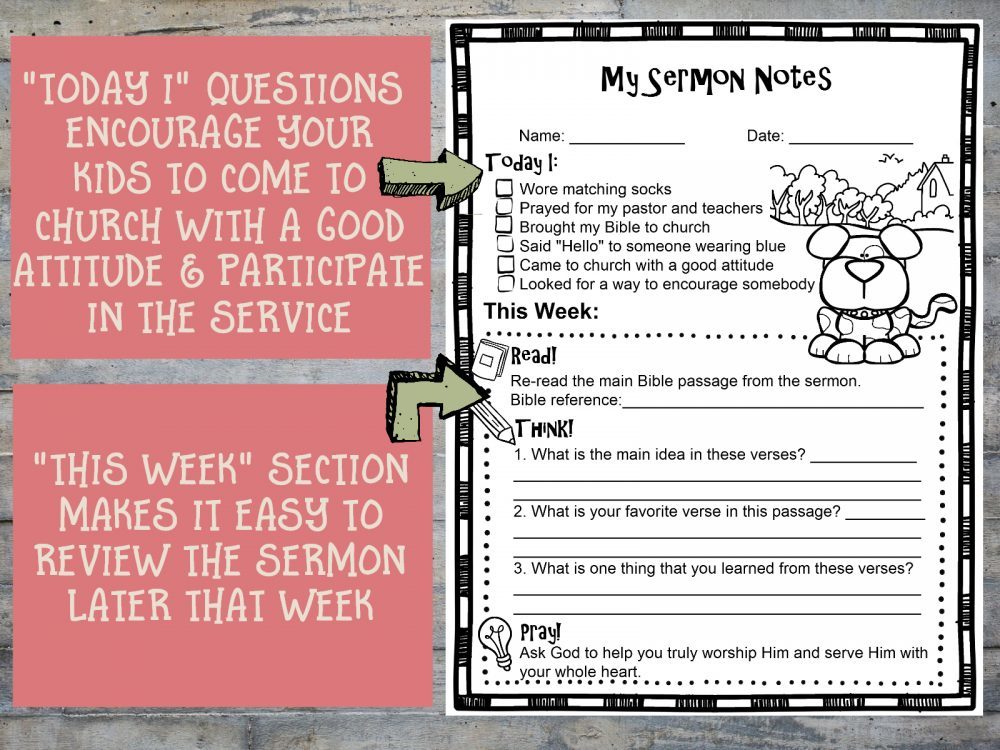 The front of the page includes fun "Today I:" questions to encourage your kids to come to church with a good attitude and participate in the service through greeting other people.
It also includes a "This Week" section to help your child review the sermon later in the week. This is a great activity for parents and kids to complete together.
The back of the page includes a "Sermon Notes" section, an activities box, prayer request box, and an application question.
To get your FREE copy, sign up in the box below.
May God bless you!