Are you teaching your kids the Ten Commandments? This free printable Ten Commandments Craft allows kids to match the commandment number with the commandment. Each "door" includes the commandment number on the outside and the words of the commandment plus a picture representing the commandment on the inside.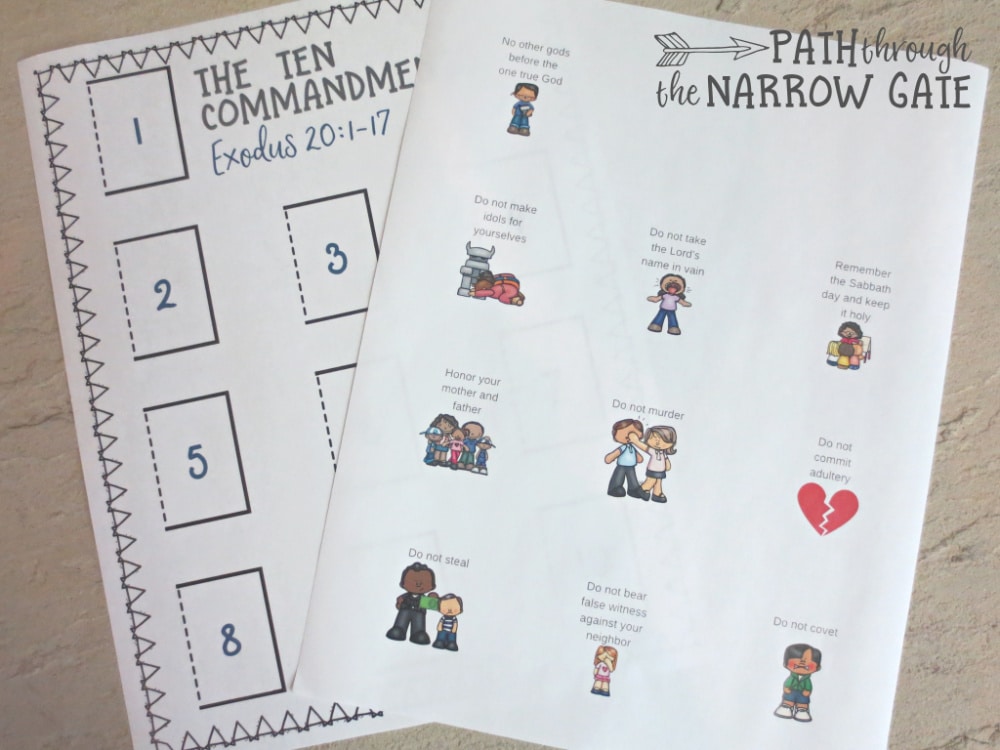 Materials Needed for the Ten Commandments Craft:
The two page 10 Commandments Craft printable for each child
Scissors, if age appropriate
Glue
Color crayons, markers, or color pencils, if desired
Directions for the Ten Commandments Craft:
Gently fold the "door" page horizontally through the middle of a row of doors. Cut the side of the door along the black line.
2. Unfold the page. Insert your scissors into the side cut and carefully cut the top and bottom of each door. Repeat for all ten doors.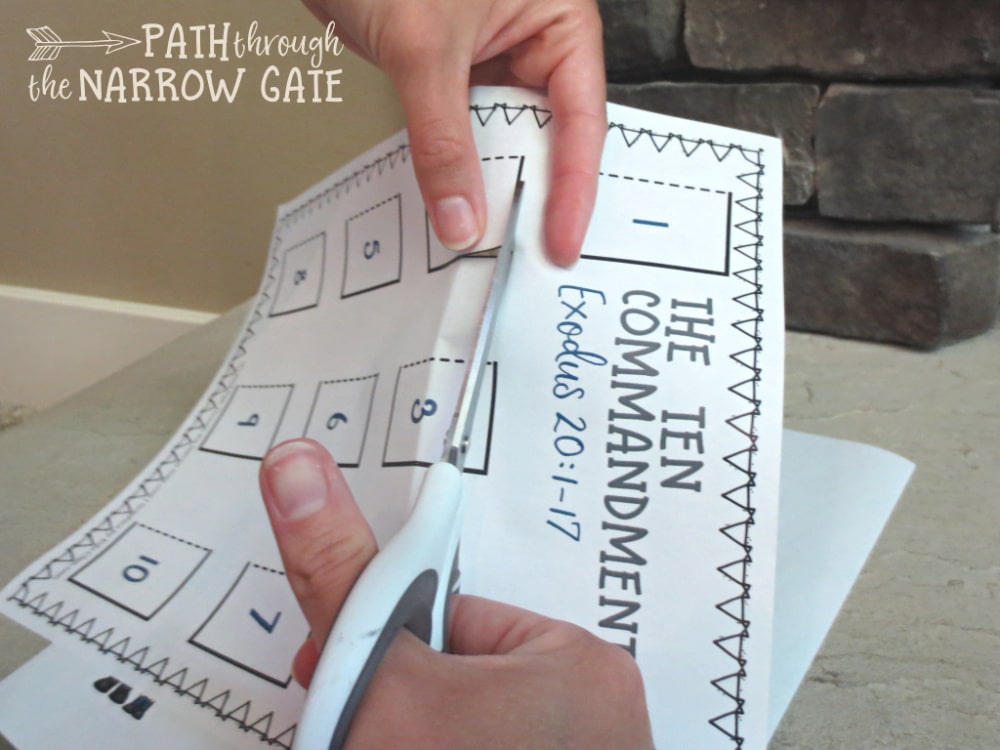 The doors will fold open along the dotted lines.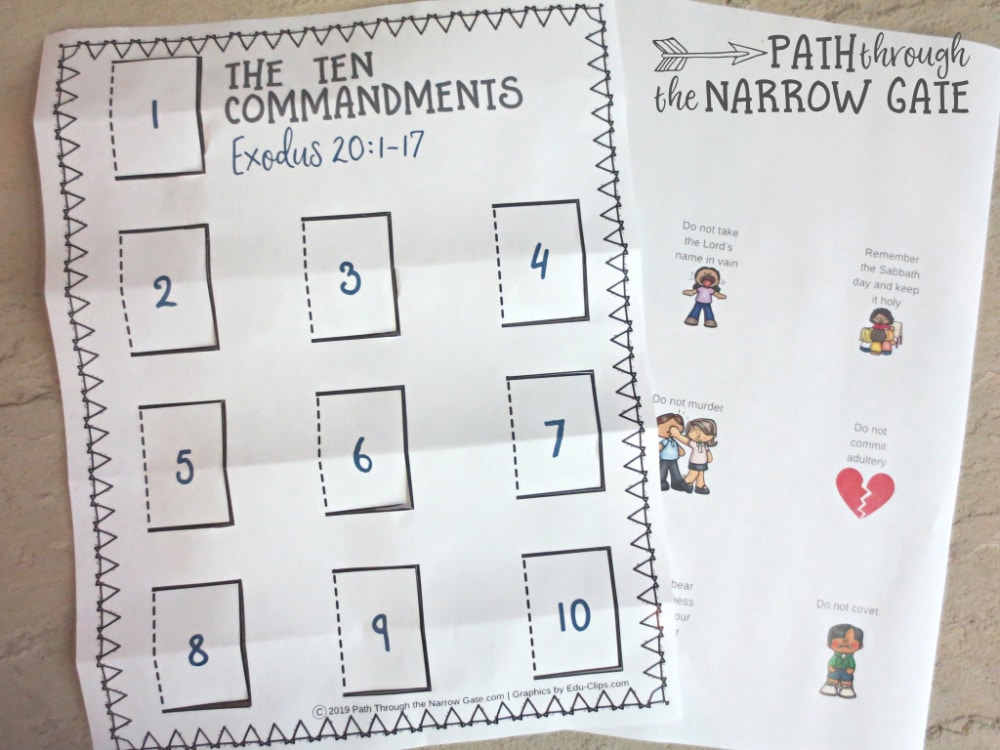 3. Use the glue to smear lines between the pictures on the top of the picture page, making sure to smear glue on the outer edges of the paper as well. Do not smear glue over the pictures.
4. Place the "door" page directly on top of the picture page, with both pages facing up.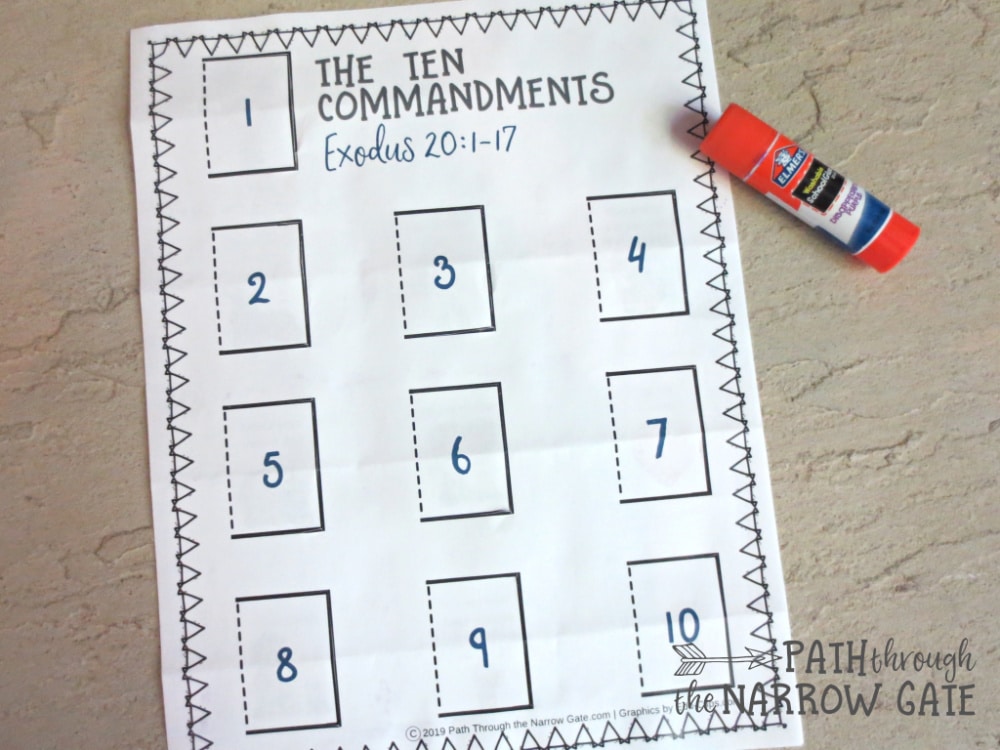 5. Use your hand to smooth the top page onto the bottom page and allow a moment to dry.
6. Carefully fold the doors open along the dotted lines to reveal the picture and the words inside each "door".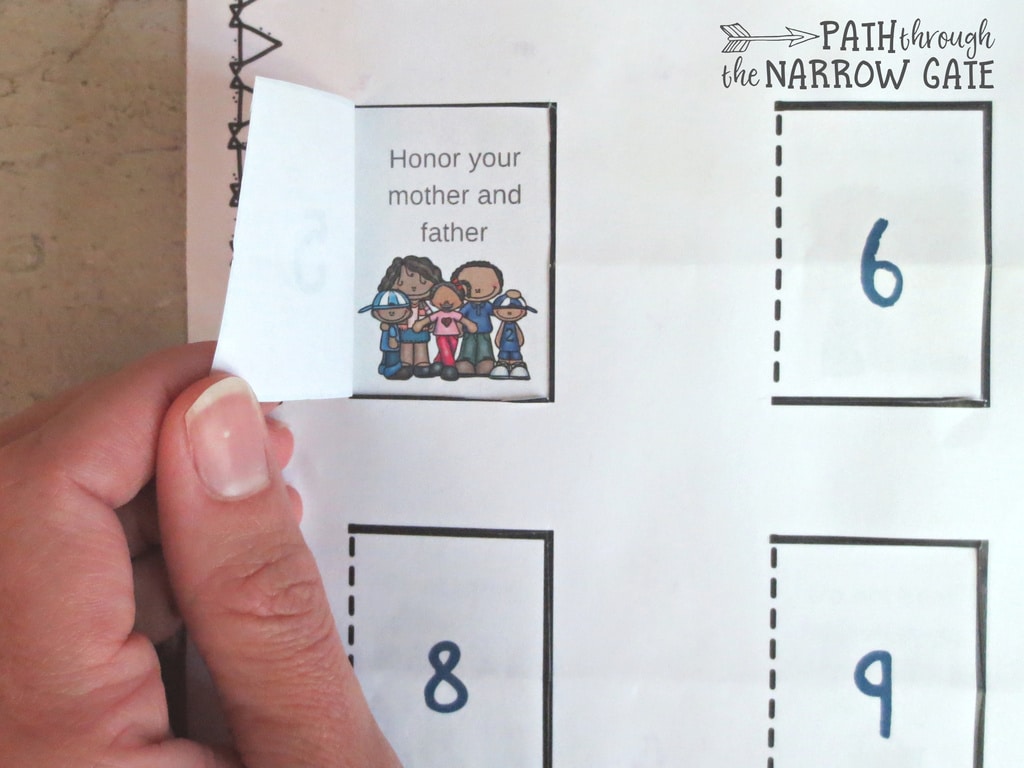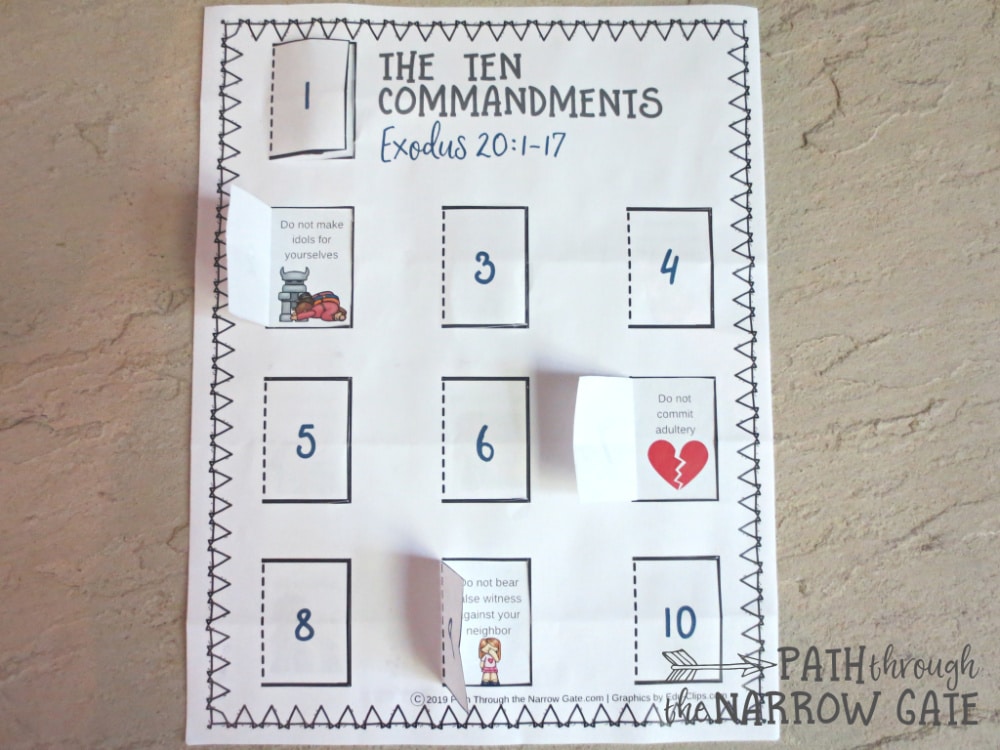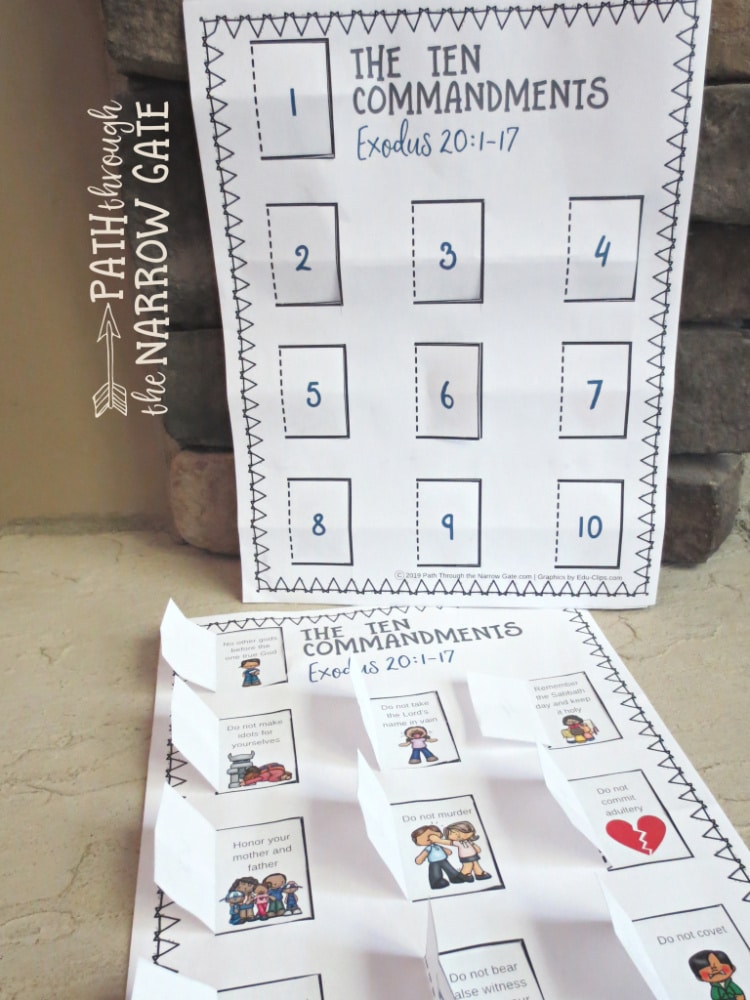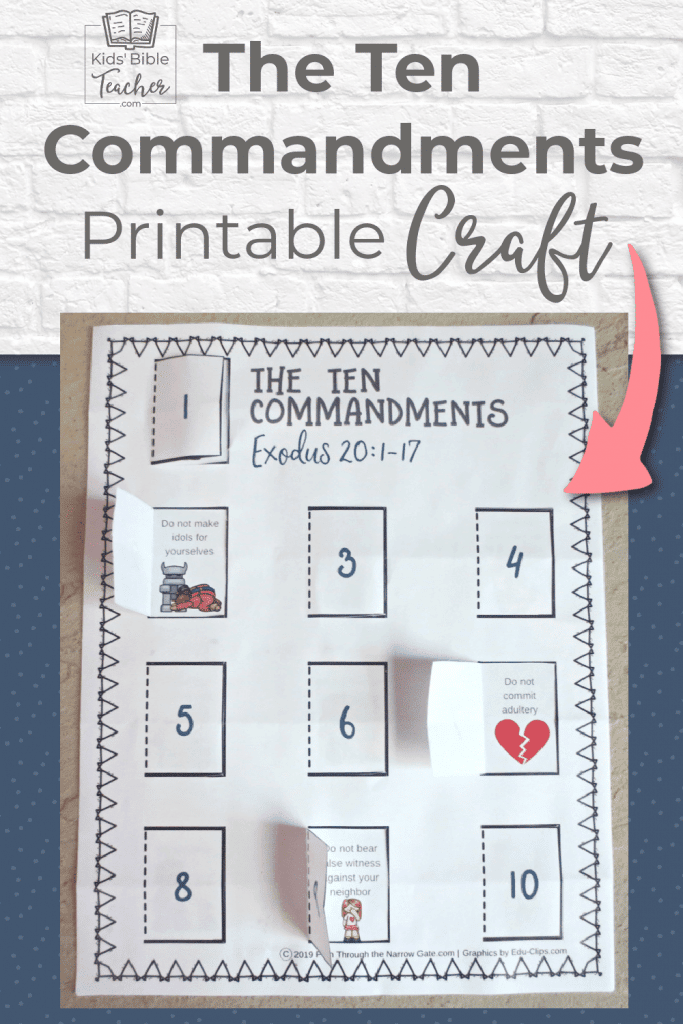 If you plan to use this Ten Commandments Craft, I would love to hear how it goes (or if you have a suggestion for using it!) Please scroll down to make a comment.
May God bless you!