This Fear Not Bible Verses Bible Reading Plan for Kids will help your kids learn that they can put their trust and confidence in God when they are filled with fear or anxiety!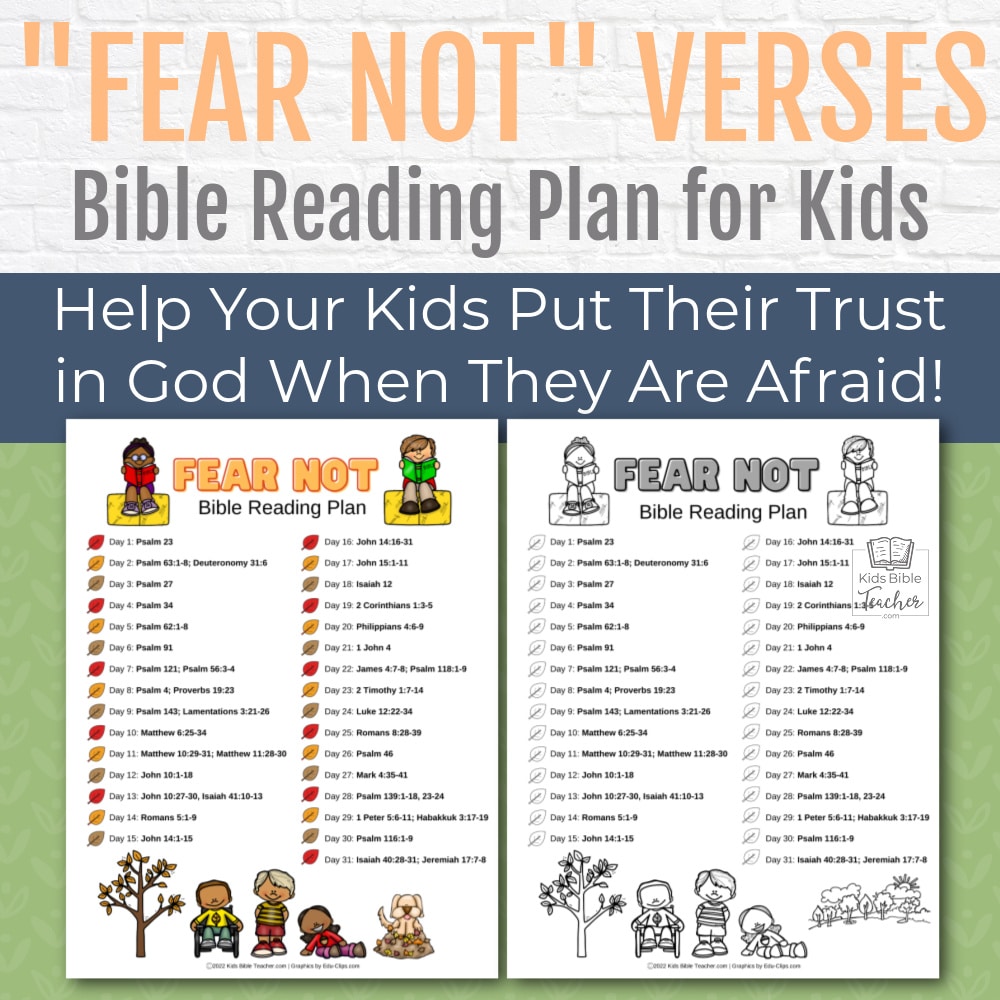 Do you kids struggle with fears and anxiety? Help them discover the hope, comfort, joy, and peace that they can have in God with this "Fear Not" Bible Verses Bible Reading Plan – written for specifically for kids!
In this "Fear Not" Bible Verses Reading Plan, your kids will read Bible passages that will help them:
See that the psalmist, David, also experienced fear but turned to God in prayer and God answered his prayers
Learn that they can go to bed and sleep without being afraid – because God never sleeps and is watching over them
Discover that God is always with them – no matter where they go
Know that God is in control of all things, even the difficult times, and He has a plan for all things
Find confidence in God's love for them
Are looking for a simple way to help your kids read the Bible each day? This Fear Not Bible Verses Reading Plan is exactly what you are looking for! You don't have to wonder what verses to read or where to go next. The work is done for you. Now you can spend time savoring God's Word with your kids instead of trying to figure out what to read each day.
How to Use the Fear Not Bible Verses Bible Reading Plan
This Bible reading plan is perfect for daily reading through any 31 day month. You can also read it on your own schedule by coloring in the leaves by the passage prompts as you go – you choose!
You can use this plan to encourage your kids to read the Bible on their own or as a read-aloud plan for your family or classroom. You can also use this Bible plan in a homeschool setting, or for class devotion time at a Christian school.
To get your FREE copy, sign up in the email sign up box below. I will send the download straight to your email inbox. It's that easy!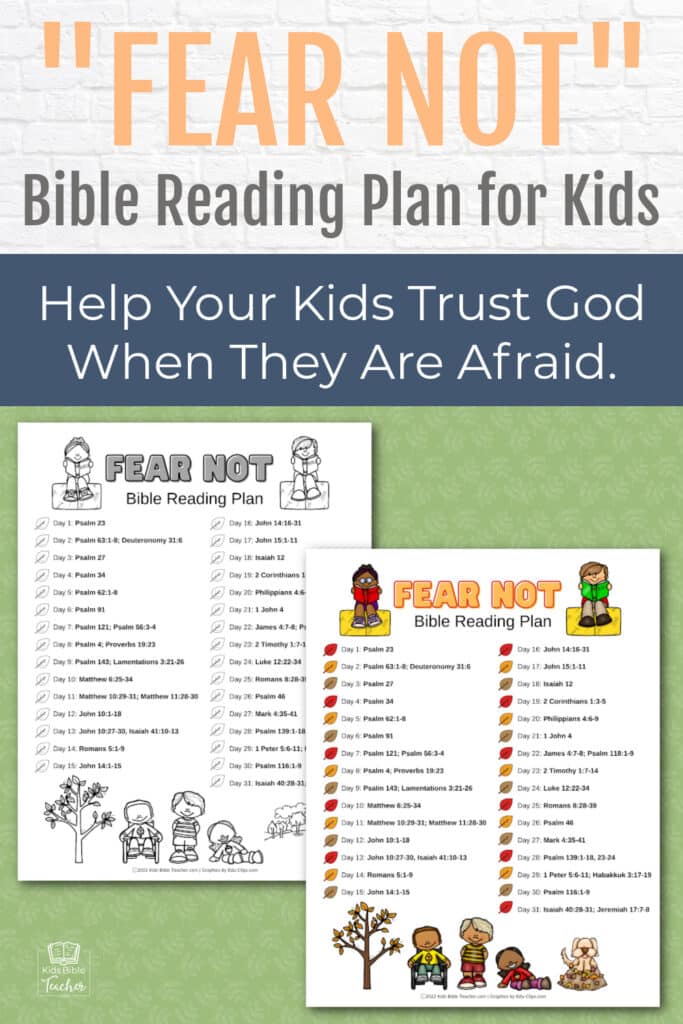 If you do use this Bible reading plan, I would love to hear how it goes! Please scroll down to comment.
Is this free Fear Not Bible Verses Bible Reading Plan for Kids not exactly what you need right now? Check out these other free Bible reading plans:
May God bless you!

P.s. Would you like a Bible reading program for your kids that is just as easy to use but includes a little more content? Check out these Bible reading journals! Click any image for more information.