Are you looking for Sunday School crafts, Bible club crafts, or homeschool crafts that will help your kids learn the Romans Road? If so, this spinner is exactly what you need! It is super easy to make, and your kids will enjoy spinning the top circle to reveal the different salvation verses from the book of Romans.
Sunday School Crafts – Romans Road Spinner
Materials Needed:
One copy of the Two Page Template for each child (You can choose to print the template in full color or black and white outline so kids can color their own
Scissors
One Paper Fastener or Brad per child (see image below)
Crayons, Colored Pencils, or Washable Markers if desired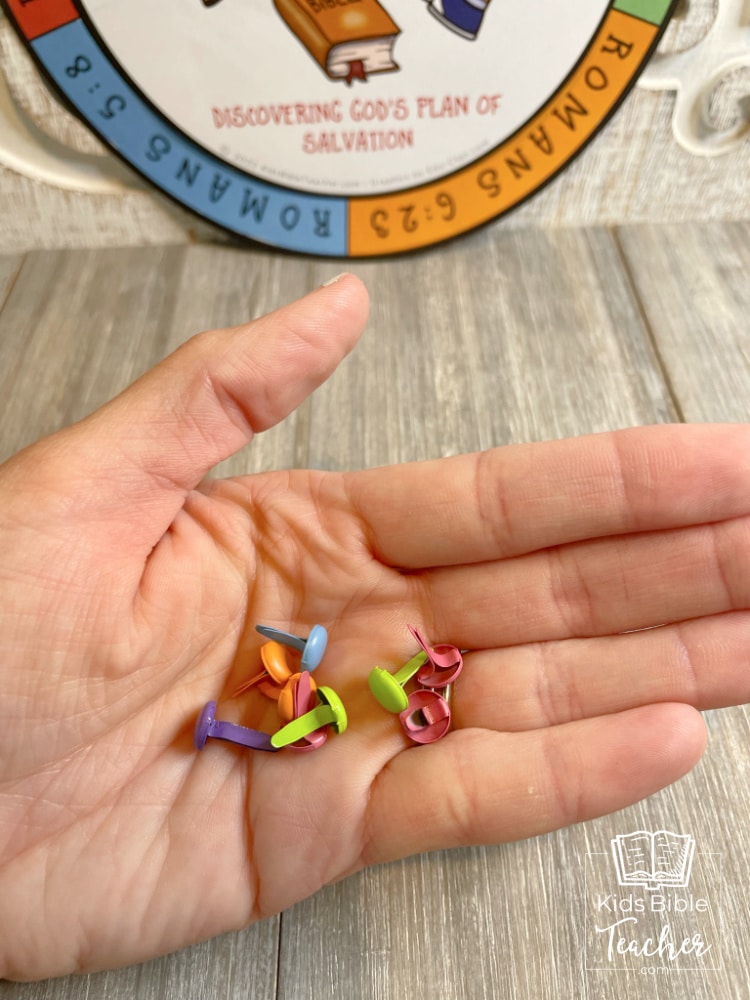 Directions:
Cut out the two circles along the outer lines. The top circle will also have the "pie slice" cut out of it, to reveal the verses on the bottom circle.
Color the pictures if desired.
Place the smaller circle on top of the larger circle. Hold the circles up to the light and match the center black dots.
Use a small paper fastener to secure the two circles together through the center dot.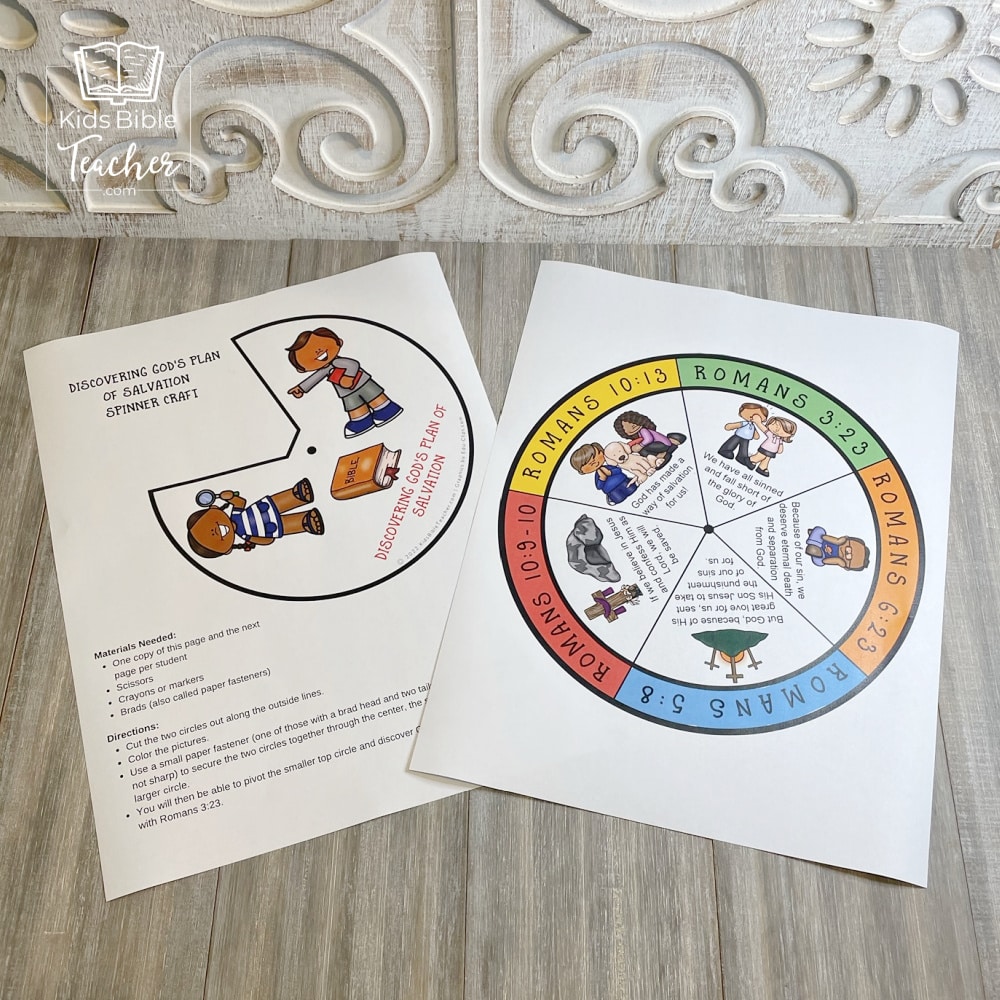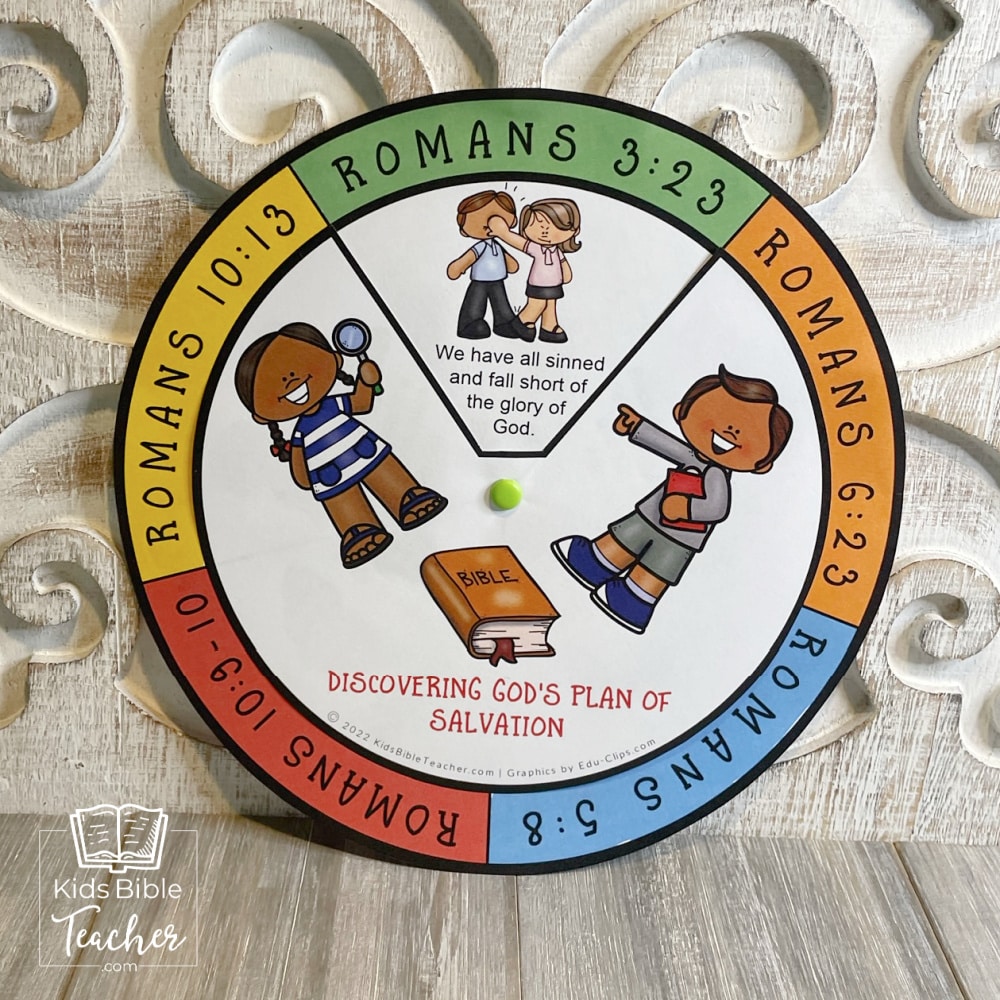 To Play:
Match the opening of the smaller top circle to the Romans 3:23 section. Read the passage from your Bible and the words on the spinner. Then, pivot the top circle to the right and read the next Bible passage (Romans 5:8). Continue using the spinner until you have read all five Bible verses.
This Romans Road Spinner features the five different passages from Romans to help kids understand the Gospel:
We have all sinned and fall short of the glory of God. (Romans 3:23)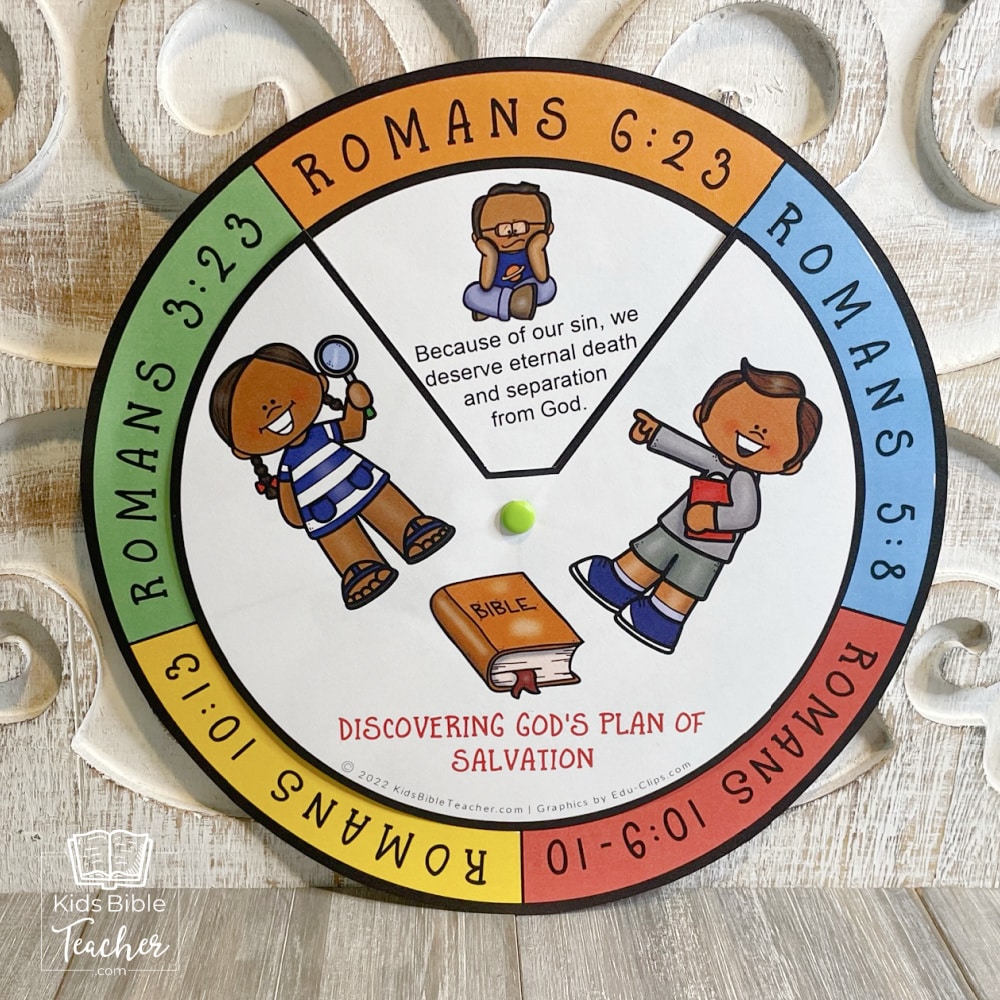 Because of our sin, we deserve eternal (forever) death and separation from God. (Romans 6:23)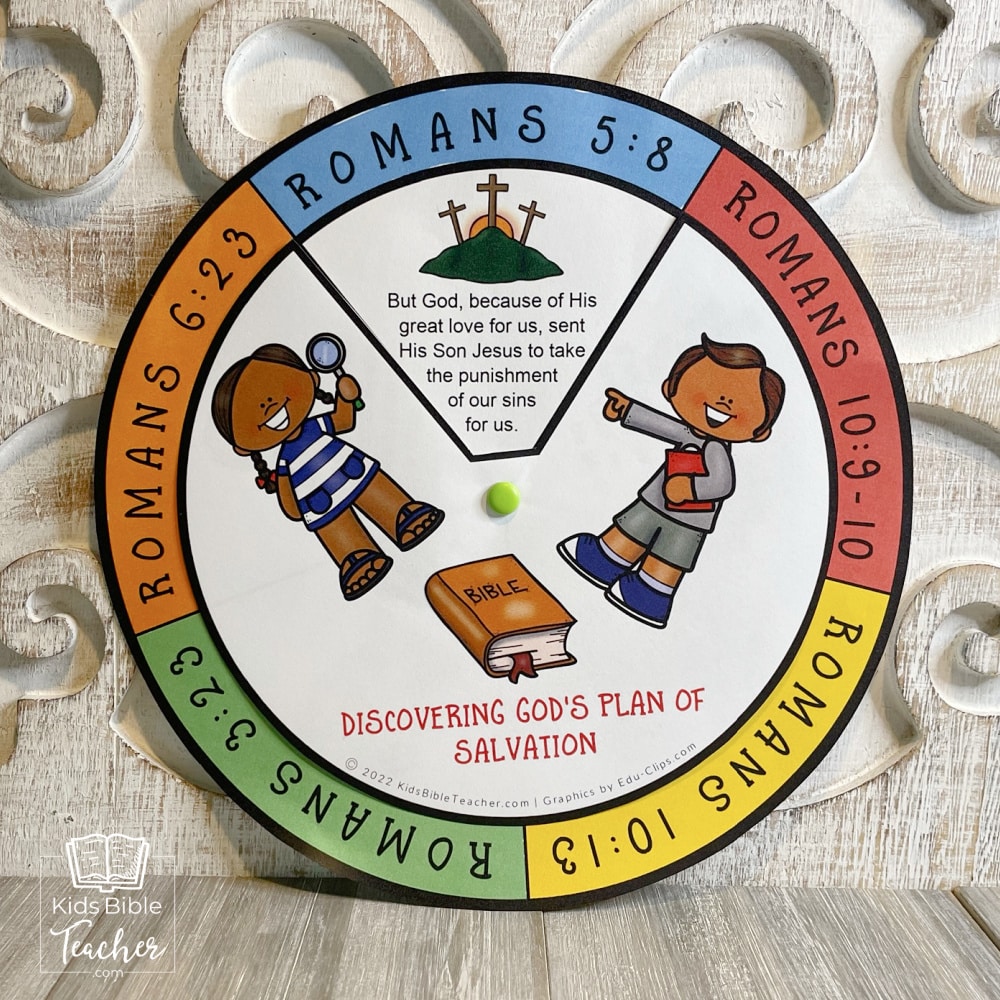 God, because of His great love for us, sent His Son Jesus to take the punishment of our sins for us. (Romans 5:8)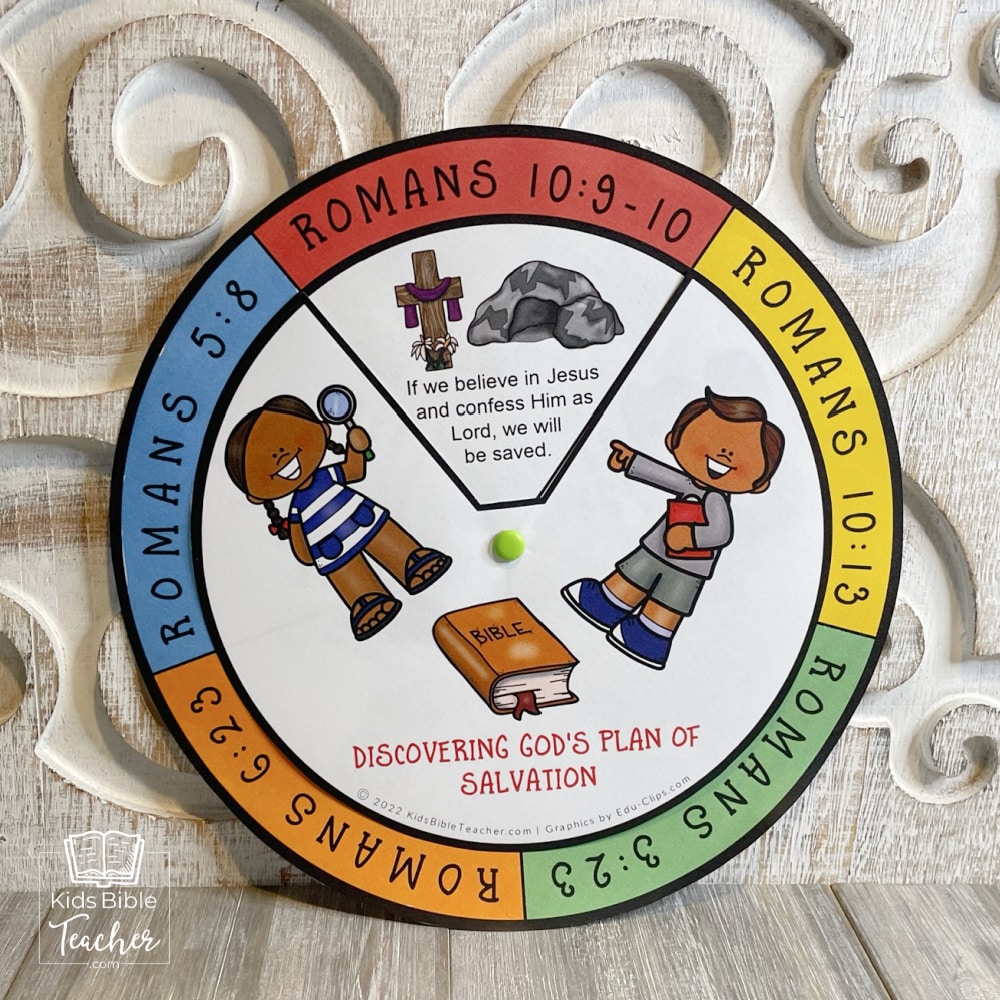 If we believe in Jesus and confess Him as Lord, we will be saved. (Romans 10:9-10)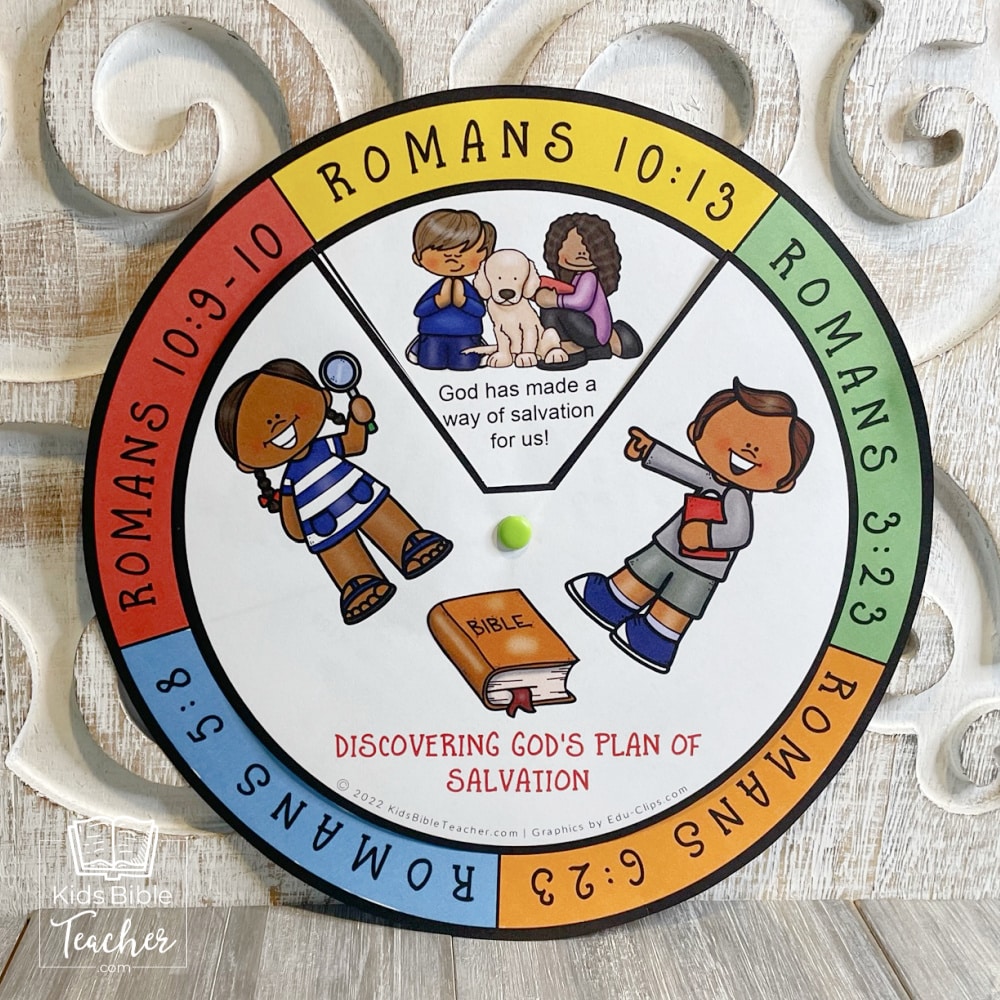 God has made a way of salvation for us! (Romans 10:13)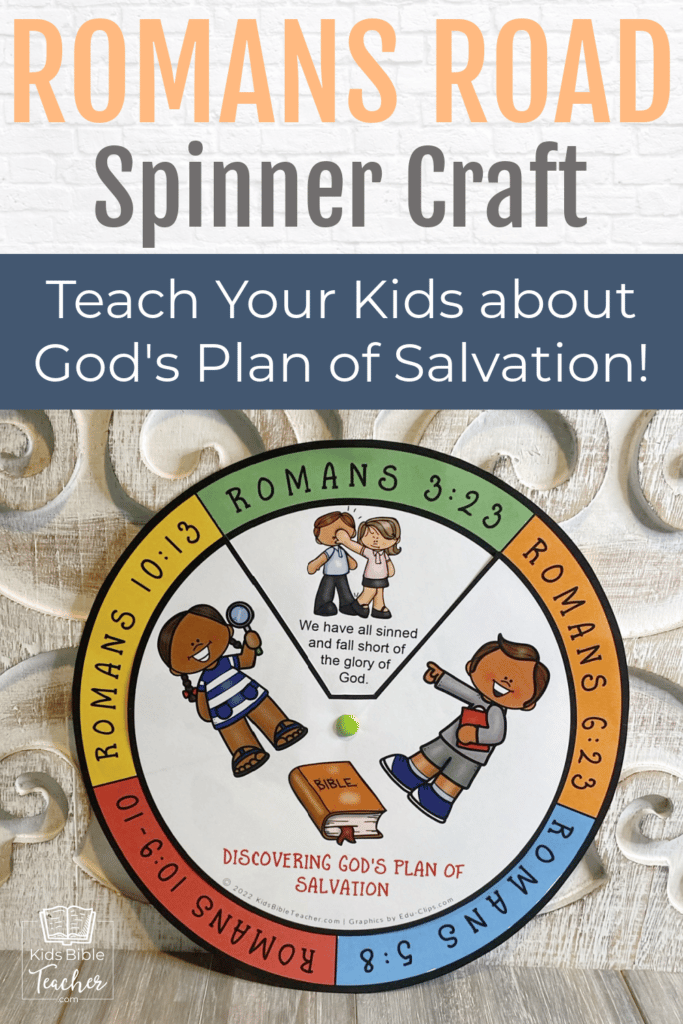 More Sunday School Crafts:
If you love this Romans Road spinner, be sure to check out these other Sunday School Crafts:
May God bless you!