Help your kids memorize thankful verses this fall with a super fun printable Bible verse puzzle and Bible memory page!
These thankful verses pages are blank, so you can choose which Bible verse you want your kids to memorize AND which Bible version you would like to use. You can even print multiple copies and use them for several different thankful verses!

There are so many beautiful verses in the Bible that encourage us to give thanks. One of my favorite "Thanksgiving" passages in the Bible is Psalm 100:
Not sure which thankful verses to have your kids memorize? Check out the "Give Thanks" Bible Reading Plan for kids here to get lots of ideas!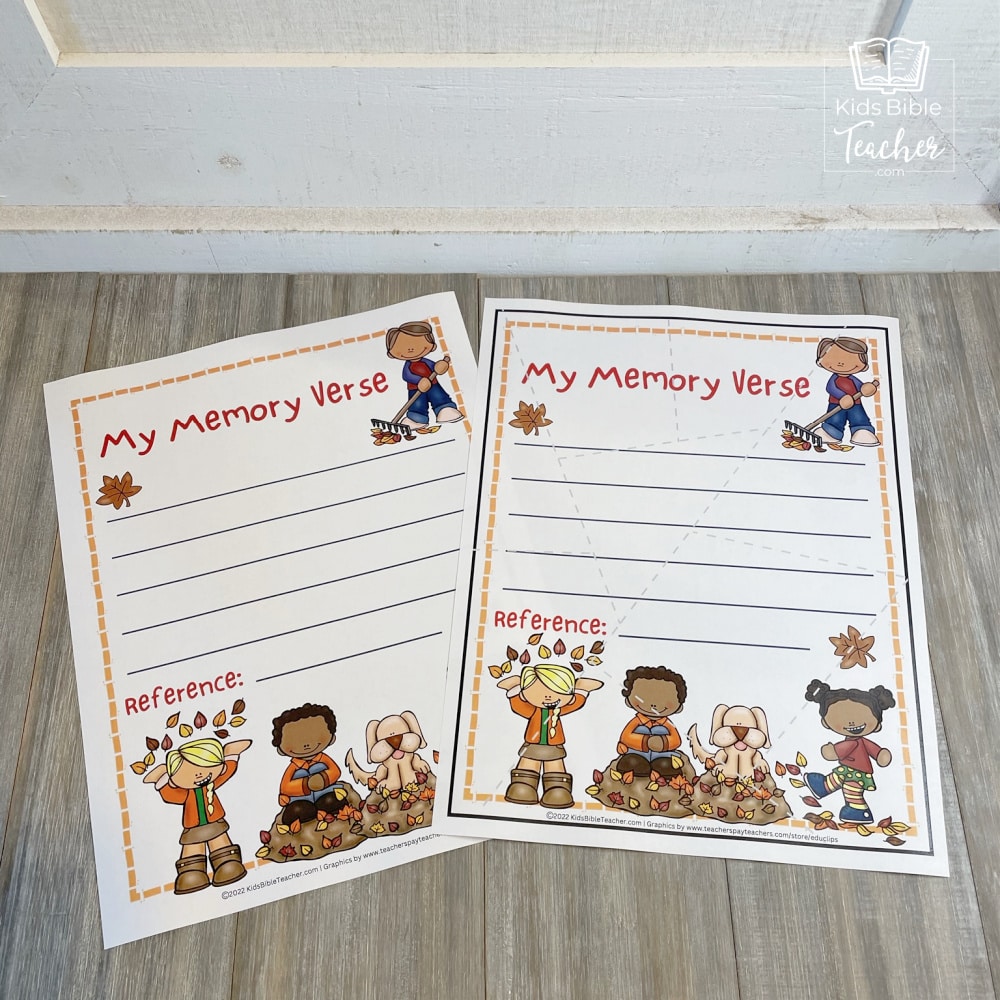 Scroll down to download the thankful verses puzzle and printable!
To make the Bible verse puzzle, simply print the page (full color or black and white outline so your kids can color their own). Write the Bible verse out along the the lines. Then, have your kids cut the puzzle apart along the dotted light gray lines.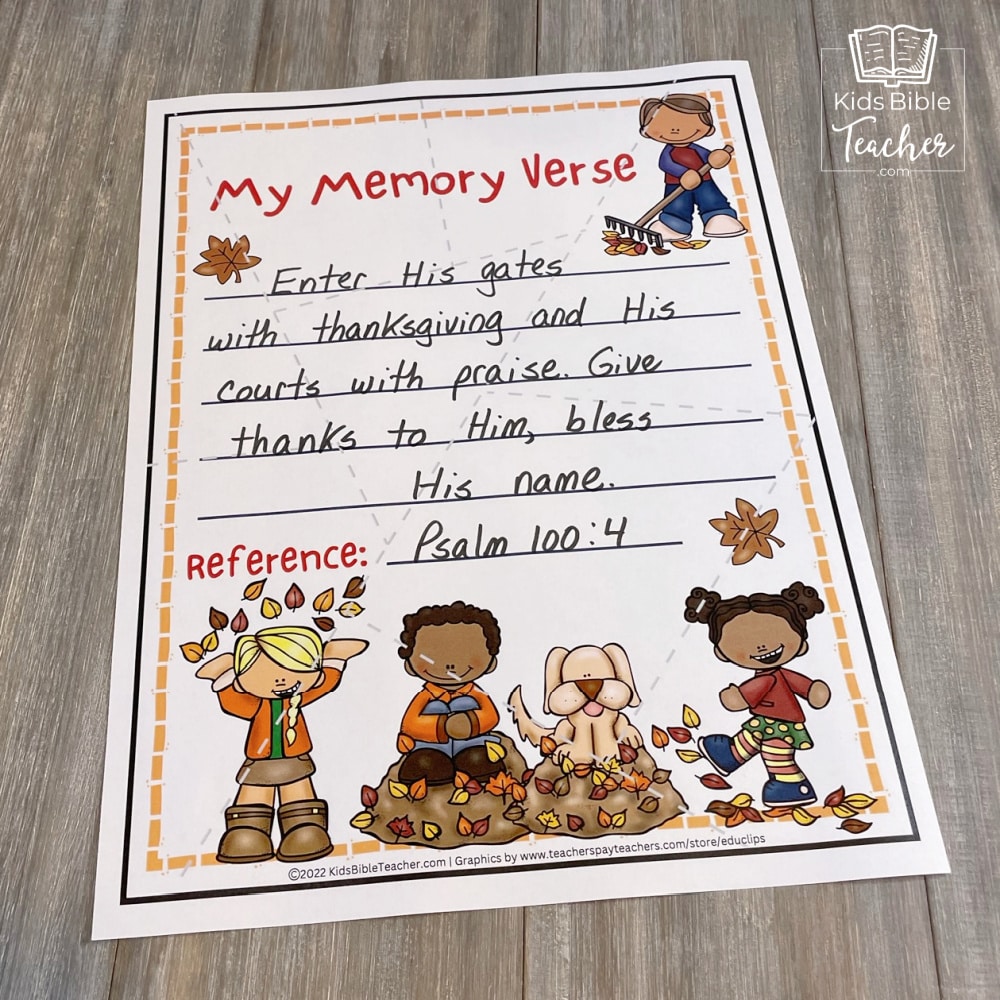 This thankful verses Bible puzzle is a great craft to make in Sunday School, Bible club, in a classroom, or at home.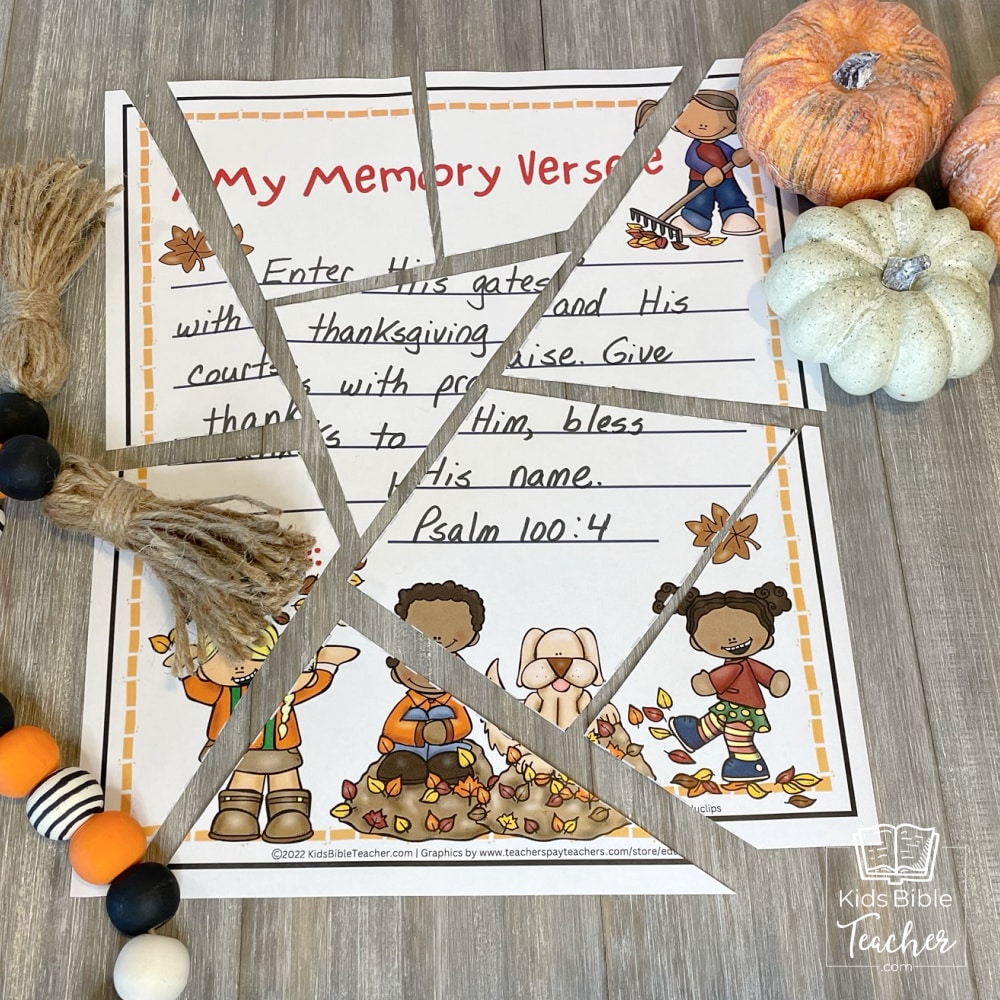 You could even make it ahead of time and hide the pieces around a classroom or under student's chairs to make it a game. You could also surprise a school aged child by cutting it apart and including it in a ziplock bag in their lunch box or slipping it under their pillow with a sweet love note from you.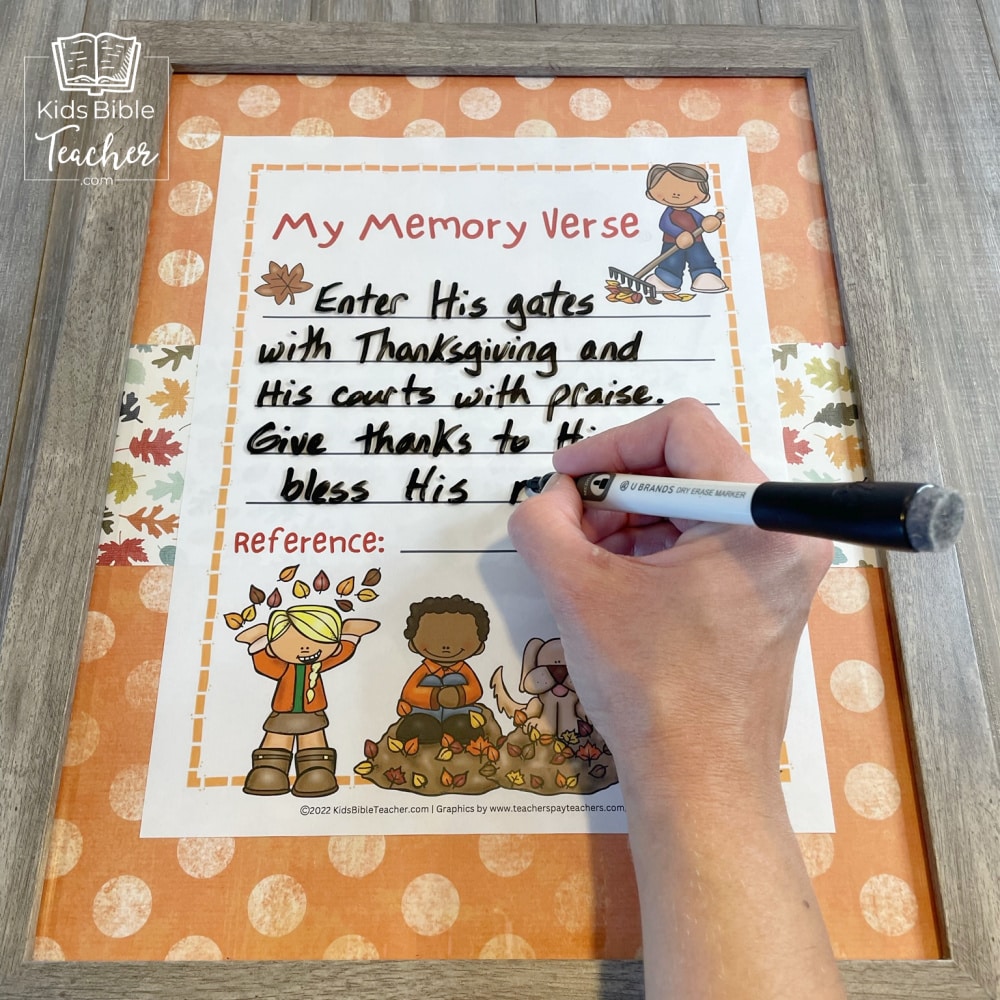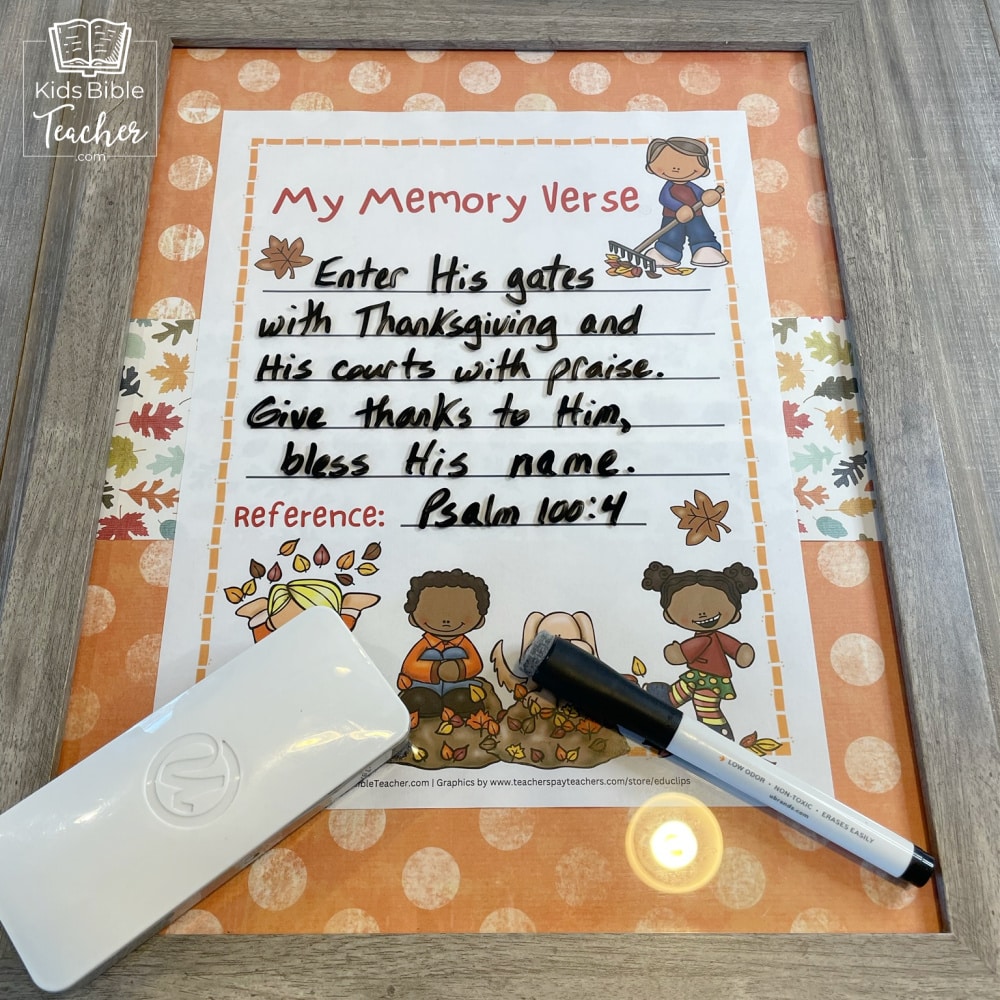 To make the Bible memory page, simply print the page in full color or black and white outline. The page can be used exactly as is, OR it could be placed in a picture frame for a beautiful dry erase decor item that will ALSO help you and your kids remember to give thanks to God during this beautiful season.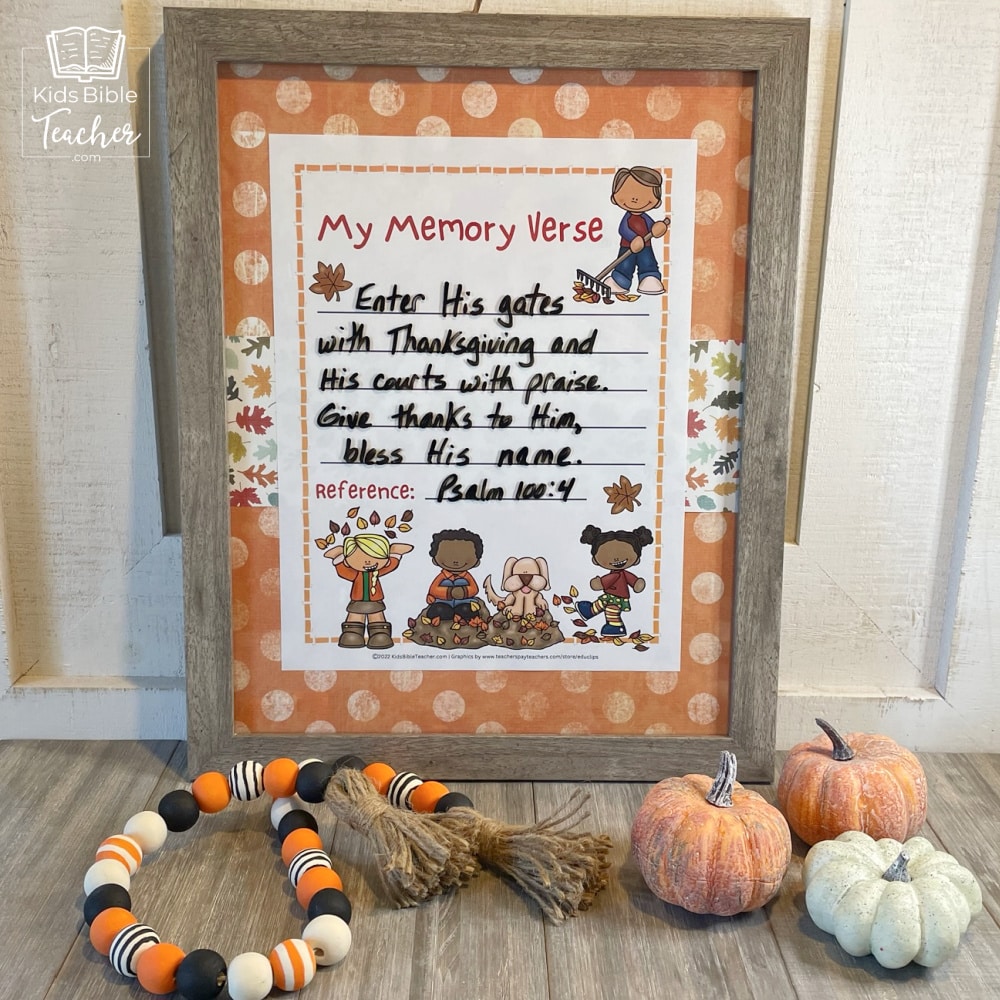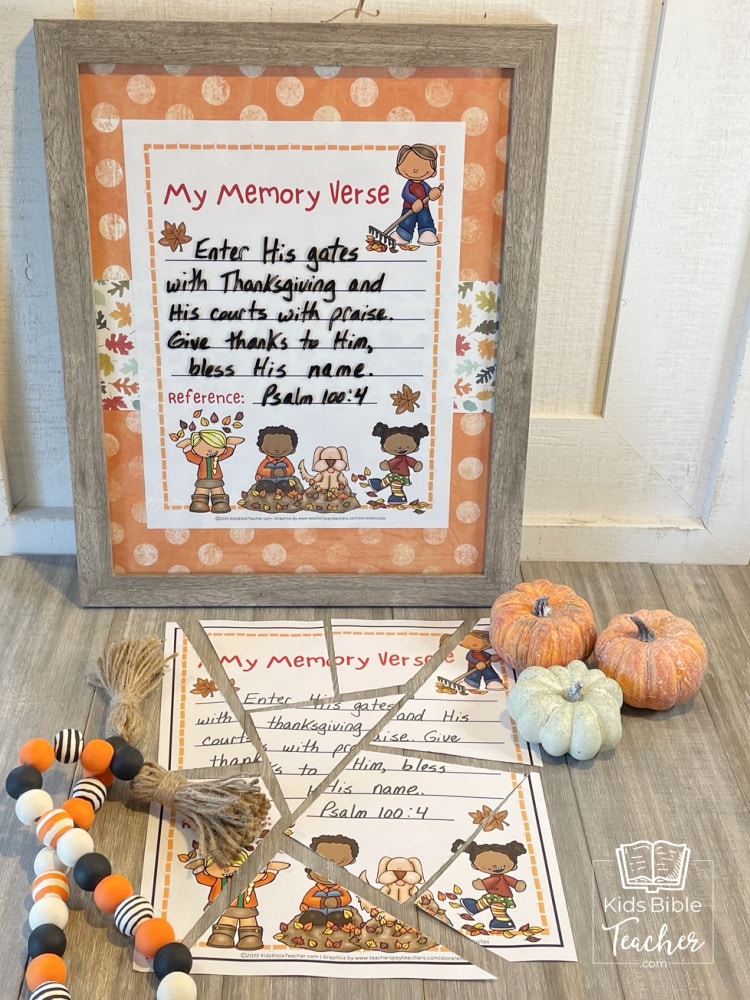 Click the link below to download YOUR copy of the Thankful Verses Printable Puzzle and Memory Verse Pages.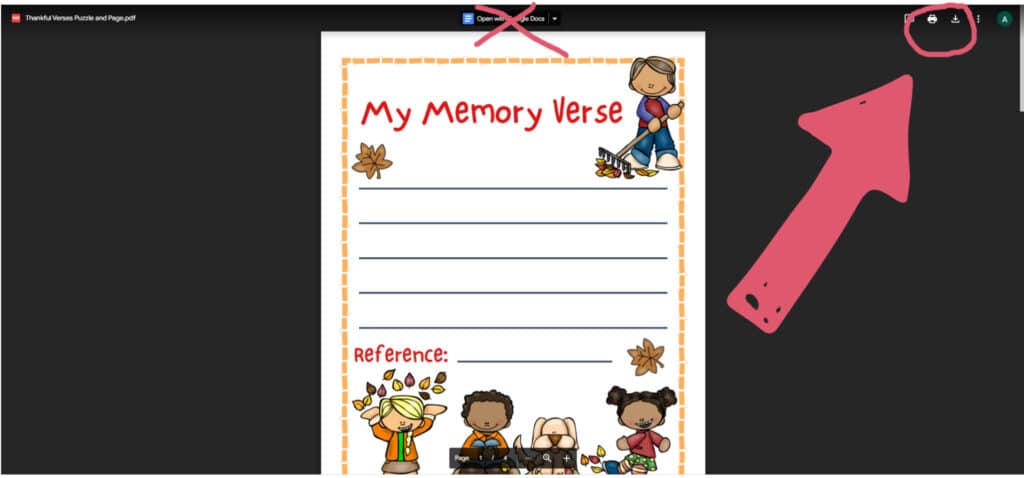 What thankful verse will you use the puzzle or the Bible memory page with? I would love to know! Please comment below to let me know.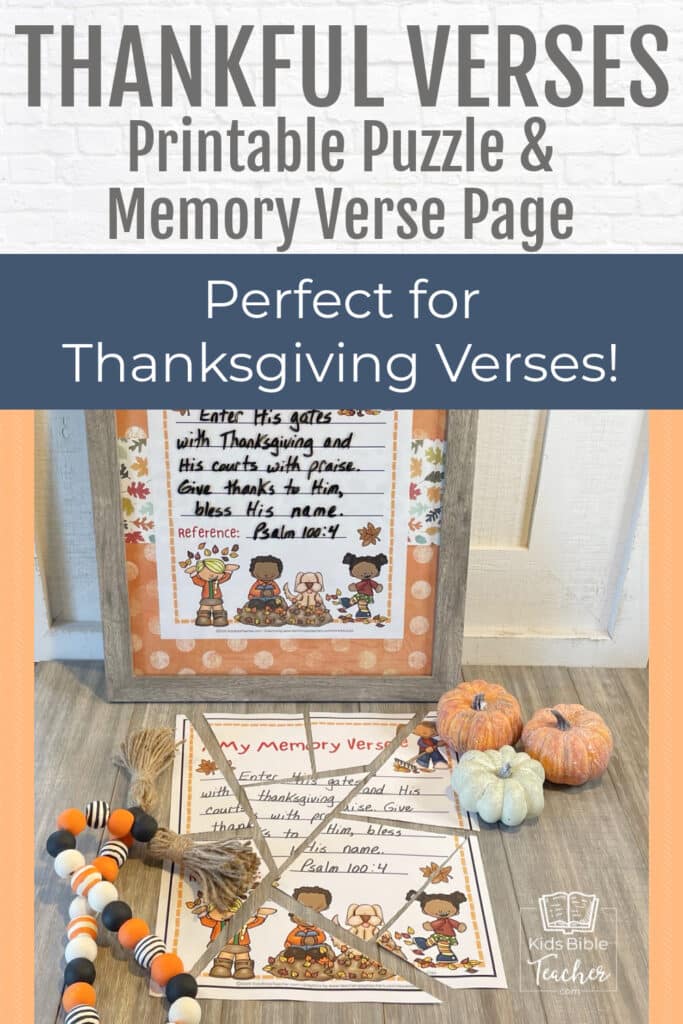 May God bless you!

P.s. Love this post? You will also love these fall resources!